1.
High School Musical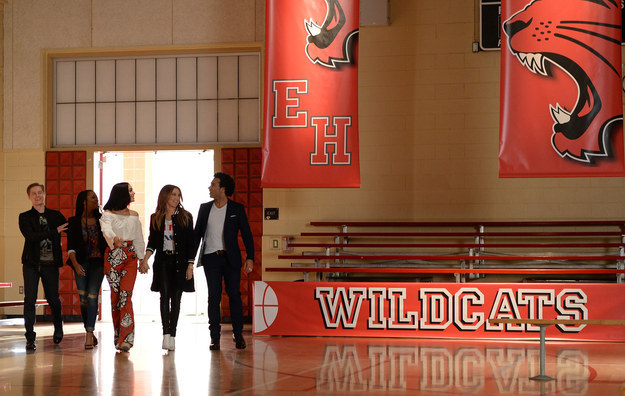 View this image ›
Disney Channel/Image Group LA
Ten years after High School Musical first aired on the Disney Channel, Vanessa Hudgens, Ashley Tisdale, Corbin Bleu, Lucas Grabeel, and Monique Coleman reunited in honor of the anniversary in January.
2.
Harry Potter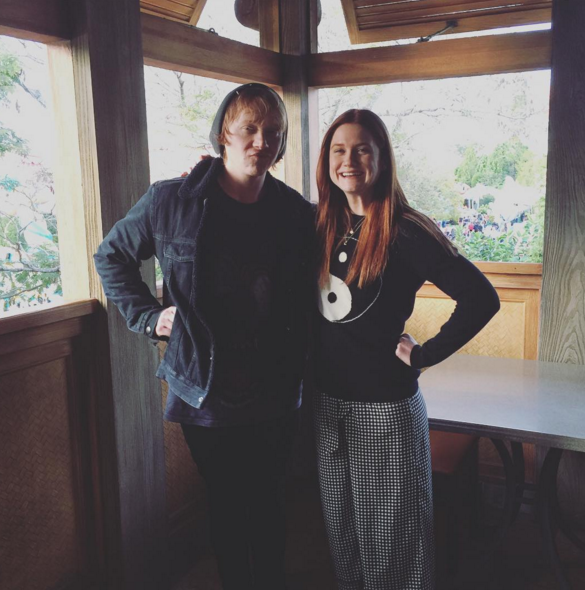 View this image ›
In 2016, the Weasley family was back at it again with another reunion! Rupert Grint and his fictional little sister Bonnie Wright hung out together at the Wizarding World of Harry Potter in Orlando in January and shared this picture on Instagram. Grint and Wright were also joined by Evanna Lynch, Matthew Lewis, and Katie Leung for a fan event at the theme park that weekend.
3.
Friends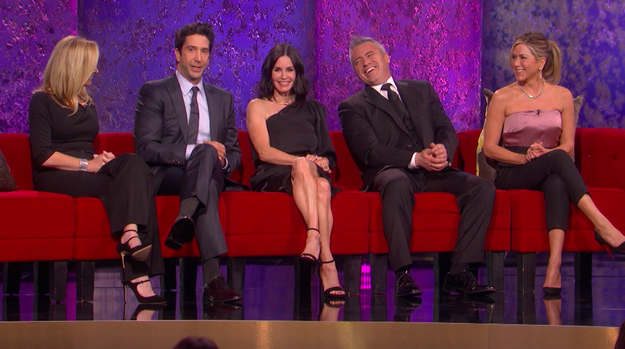 View this image ›
Five of the six Friends cast members reunited on stage in February to honor television director and Hollywood legend James Burrows, who worked on a number of shows, including theirs, Cheers, and Will & Grace. The only missing "friend" was Matthew Perry, who did send in a video. But considering the many past iterations of so-called Friends reunions, this was a pretty impressive gathering.
4.
The Nanny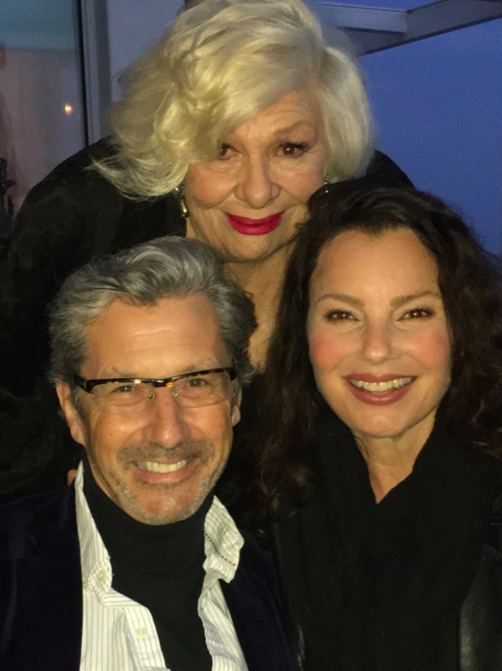 View this image ›
Back in March, The Nanny's Fran Drescher and Charles Shaughnessy adorably reunited to help celebrate the 83rd birthday of Renée Taylor, who played Fran's mom Sylvia on the show.
6.
Scrubs
We all know Donald Faison and Zach Braff hang out, but they spent Easter this year with their fellow Sacred Heart alumni Christa Miller and John C. McGinley.
7.
A Different World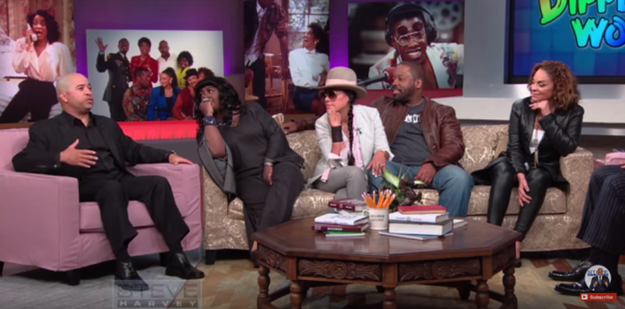 View this image ›
Steve Harvey organized an epic reunion with the cast of A Different World on his talk show in May. Kadeem Hardison, Jasmine Guy, Cree Summer, Charnele Brown, and Darryl M. Bell all sat down to talk about The Cosby Show spinoff.
8.
Sisterhood of the Traveling Pants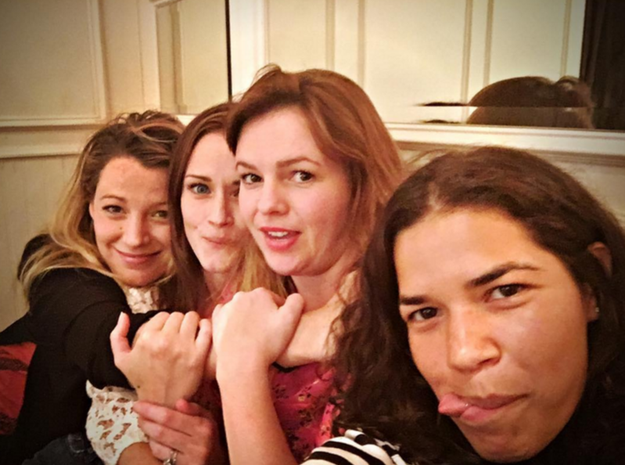 View this image ›
In May, Blake Lively gifted us with another adorable selfie of The Sisterhood of the Traveling Pants squad. Nothing is better than seeing Lively, Alexis Bledel, America Ferrera, and Amber Tamblyn all in one place.
9.
Breaking Bad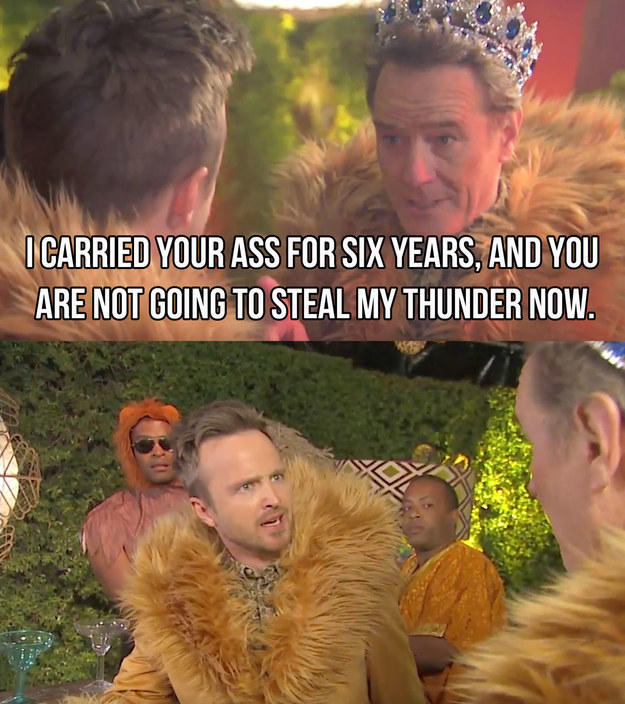 View this image ›
Bryan Cranston teamed up with Jimmy Kimmel to make a parody video titled, Bryan Cranston's Super Sweet 60, in May. The 15-minute video featured cameos from Cranston's fellow Breaking Bad alumni, Aaron Paul and Bob Odenkirk.
10.
The Devil Wears Prada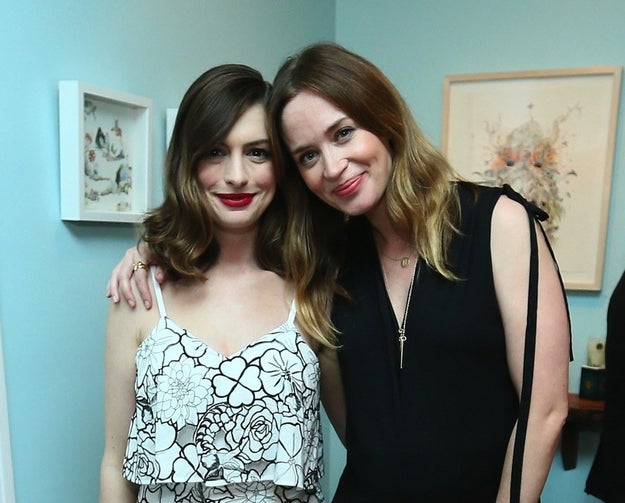 View this image ›
Mark Davis / Getty Images
In May, former Devil Wears Prada stars Anne Hathaway and Emily Blunt posed for this photo together at an event promoting Alice Through the Looking Glass. (Florals for spring, Andy? Groundbreaking.)
11.
Panic Room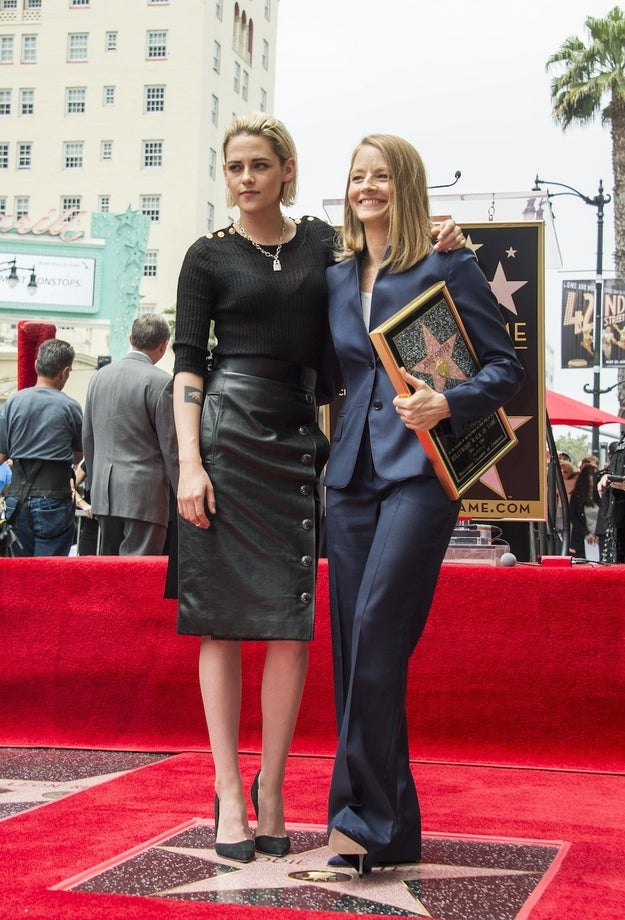 View this image ›
Valerie Macon / AFP / Getty Images
Jodie Foster was awarded a star on the Hollywood Walk of Fame in May, and Kristen Stewart, her onscreen daughter in Panic Room, also attended the ceremony in her honor.
12.
Clueless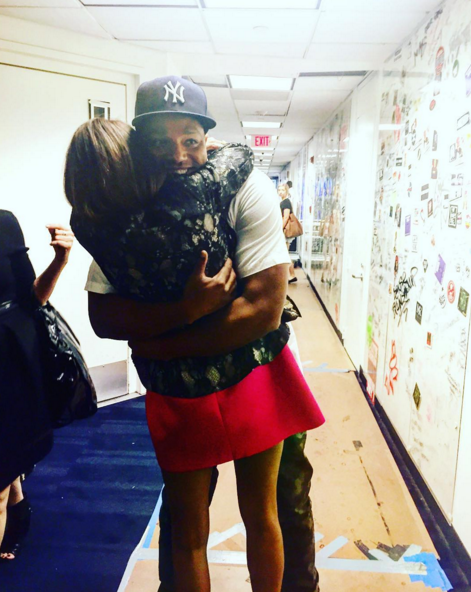 View this image ›
Dionne and Murray, keepin' it real. Stacey Dash and Faison had a mini Clueless reunion in June while Dash was promoting her book, There Goes My Social Life: From Clueless to Conservative.
13.
Ugly Betty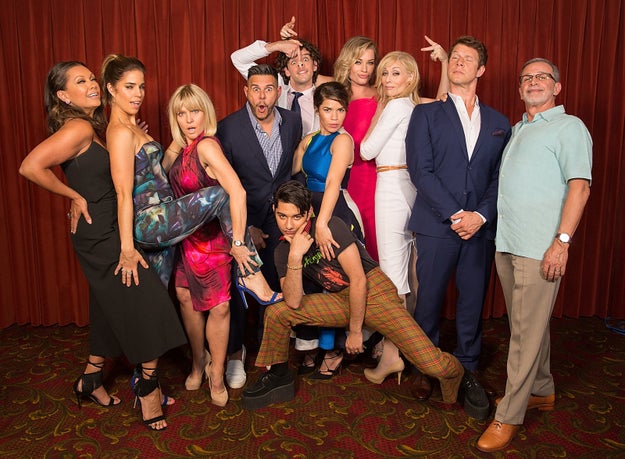 View this image ›
Rick Kern / Getty Images for Entertainment Weekly
At the annual ATX Television Festival in Austin, Texas in June, the entire cast of Ugly Betty came together for a fabulous reunion. Check out Vanessa Williams, Ana Ortiz, Ashley Jensen, Silvio Horta, Michael Uri, America Ferrera, Rebecca Romijn, Judith Light, Eric Mabius, Tony Plana, and Mark Indelicato hanging out as if they still see each other every day.
14.
Ghosbusters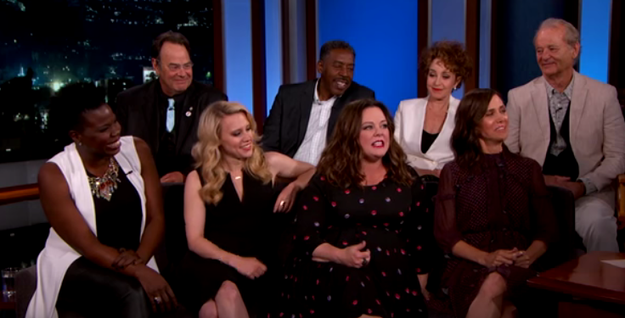 View this image ›
In June, members from the original Ghostbusters cast (Bill Murray, Dan Aykroyd, Ernie Hudson and Annie Potts) joined the leading actors of the 2016 Ghostbusters reboot (Leslie Jones, Kate McKinnon, Melissa McCarthy, and Kristen Wiig) on Jimmy Kimmel Live.
15.
Boy Meets World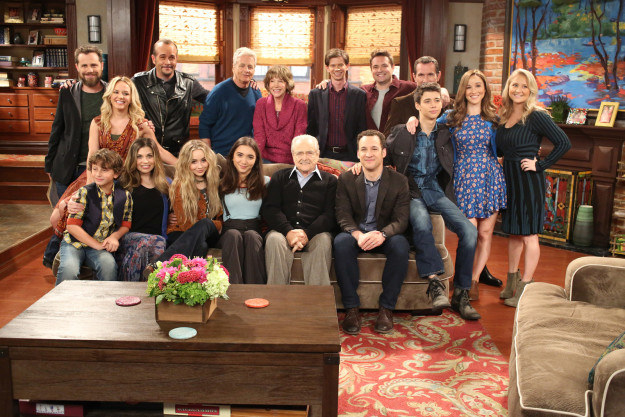 View this image ›
Ron Tom / Disney Channel
Thanks to the Disney Channel series Girl Meets World, the original cast of Boy Meets World still has the opportunity to get together. Back in June, a LOT of the original cast members reunited on set for this awesome photo, like William Daniels (Mr. Feeny), Will Friedle (Eric Matthews), Rider Strong (Shawn Hunter), Betsy Randle (Amy Matthews), and William Russ (Alan Matthews).
16.
Varsity Blues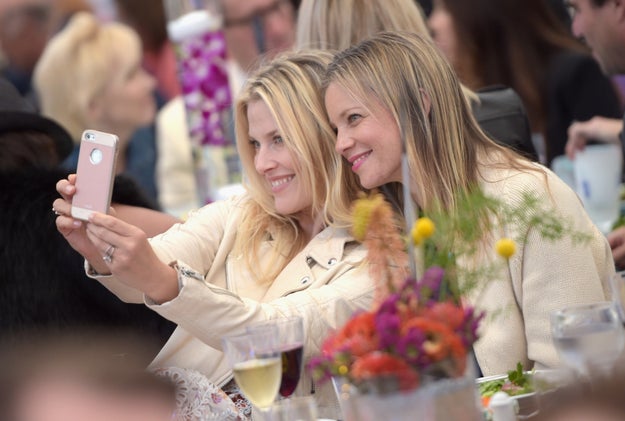 View this image ›
Jason Kempin / Getty Images
Ali Larter and Amy Smart's characters may not have gotten along great in Varsity Blues, but the actors (pictured here at the Bring Back the Beach Gala in June in Santa Monica, California) still hang out quite a bit. Eat your heart out, Mox.
17.
One Tree Hill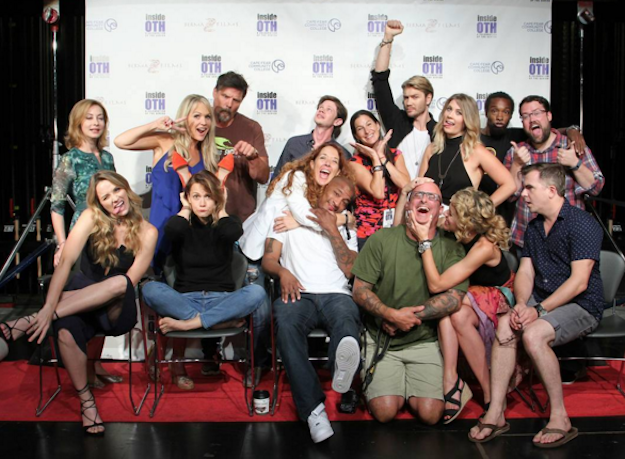 View this image ›
Everyone's favorite cast members from One Tree Hill — including Chad Michael Murray, Bethany Joy Lenz, and Hilarie Burton — got together at the annual InsideOTH fan convention in Wilmington, North Carolina in July.
18.
Back to the Future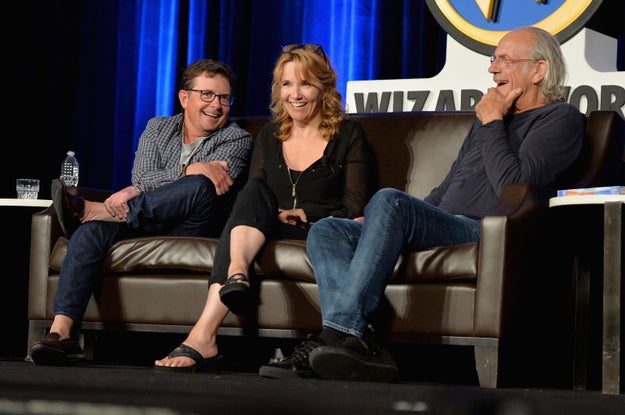 View this image ›
Daniel Boczarski / Getty Images for Wizard World
More than 30 years after the original film launched, Michael J. Fox, Lea Thompson, and Christopher Lloyd gathered onstage during Wizard World Comic Con Chicago in August and they couldn't be cuter.
19.
Friday Night Lights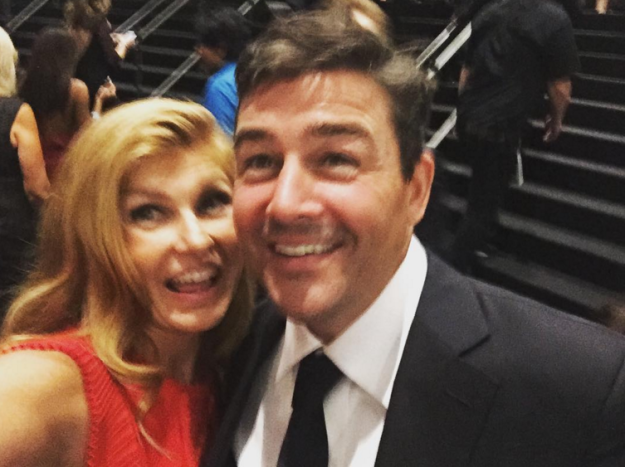 View this image ›
Connie Britton and Kyle Chandler reunited for this adorable selfie at the Emmys in September, and honestly it was a little too much for our hearts to take.
20.
But I'm a Cheerleader
If you're not familiar, the cult classic But I'm a Cheerleader stars Orange Is the New Black's Natasha Lyonne as a lesbian high school cheerleader who's sent to a "reparative therapy camp" where RuPaul is an "ex-gay" counselor who tries to cure teens's homosexuality. For any fan of the movie, seeing these two together, also at the Emmys, was a real treat.
21.
She's All That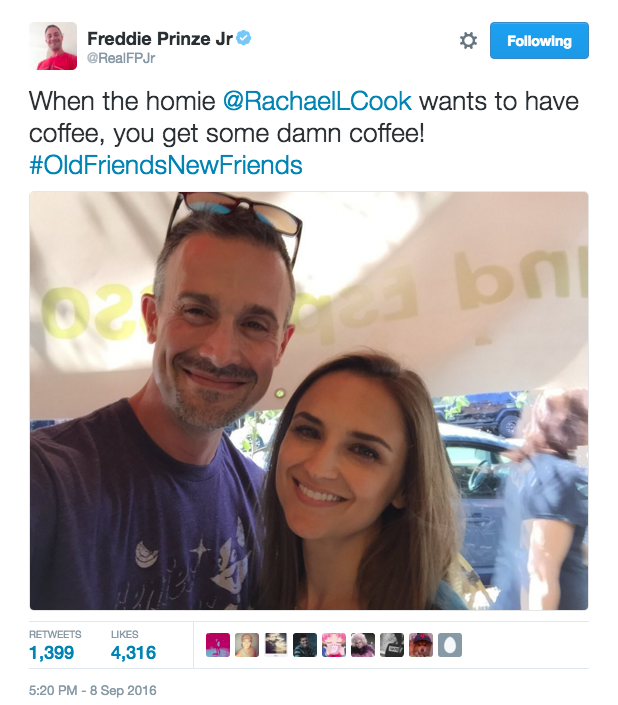 View this image ›
In September, Freddie Prinze Jr. and Rachael Leigh Cook got together for some coffee and for the perfect '90s teen movie reunion. Zack Siler and Laney Boggs
22.
Mallrats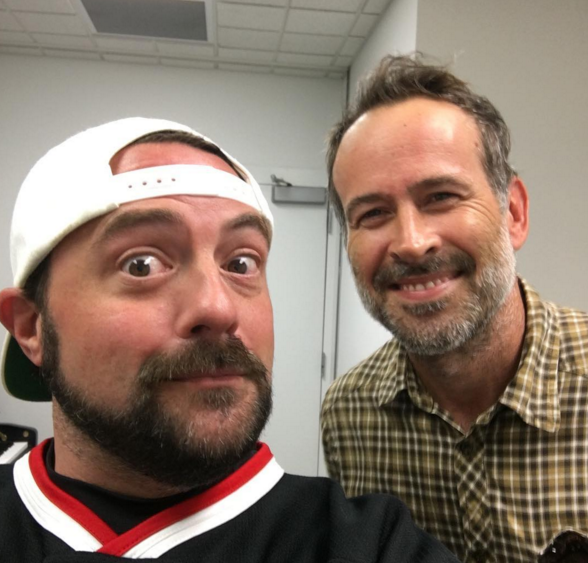 View this image ›
Kevin Smith posted a selfie with his Mallrats co-star Jason Lee after the two ran into each other in September. Smith wrote in a lengthy Instagram caption, "I liked him when I met Jason in 1995, but I love him now for the man and artist he's become."
23.
Will & Grace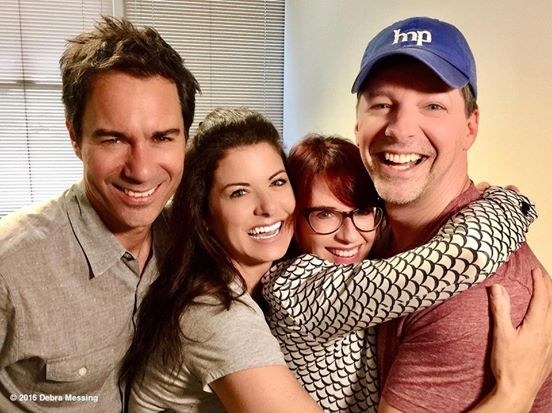 View this image ›
Fans of the iconic '90s sitcom Will & Grace finally got what they wanted with a full-fledged reunion in September. Eric McCormack, Debra Messing, Megan Mullally, and Sean Hayes came together for an ad for Democratic presidential candidate Hillary Clinton.
24.
Harold & Kumar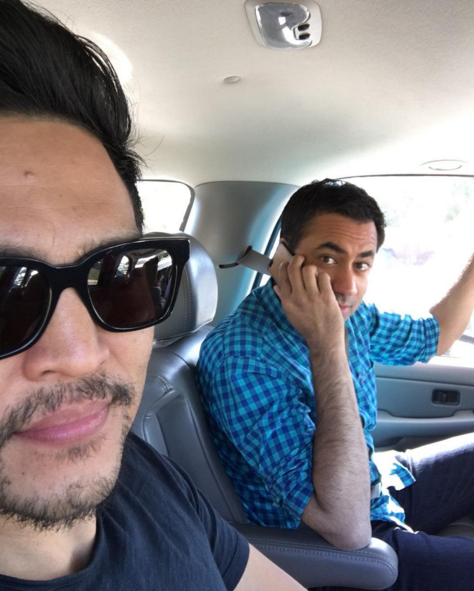 View this image ›
While also campaigning for Clinton, John Cho and Kal Penn from the Harold & Kumar franchise shared this awesome photo together. And, of course, they're riding around in a car!
25.
Sex and the City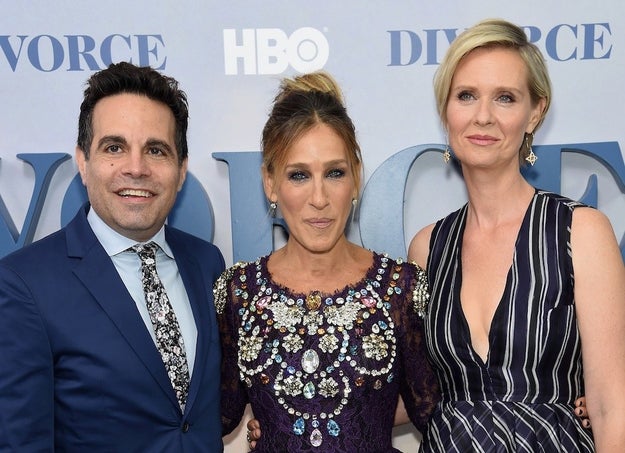 View this image ›
Jamie Mccarthy / Getty Images
At the premiere of her latest HBO show, Divorced, in October, Sarah Jessica Parker posed for this photo with her supportive former cast members, Cynthia Nixon and Mario Cantone.
…and even more Sex and the City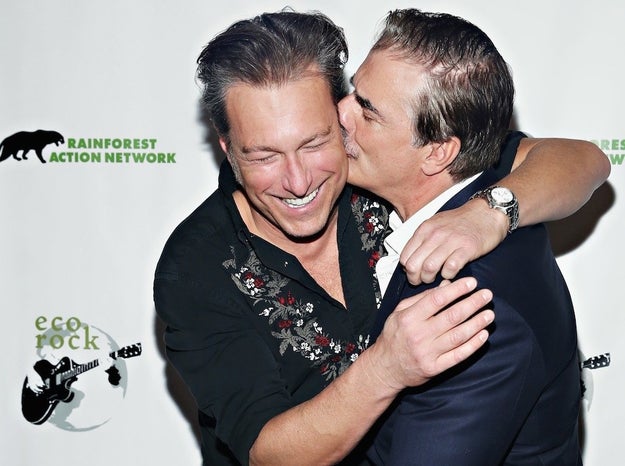 View this image ›
Cindy Ord / Getty Images
And if one Sex and the City reunion wasn't enough, here are Carrie's two men — Chris Noth and John Corbett — in February at a benefit for the Rainforest Action Network.
26.
Degrassi: The Next Generation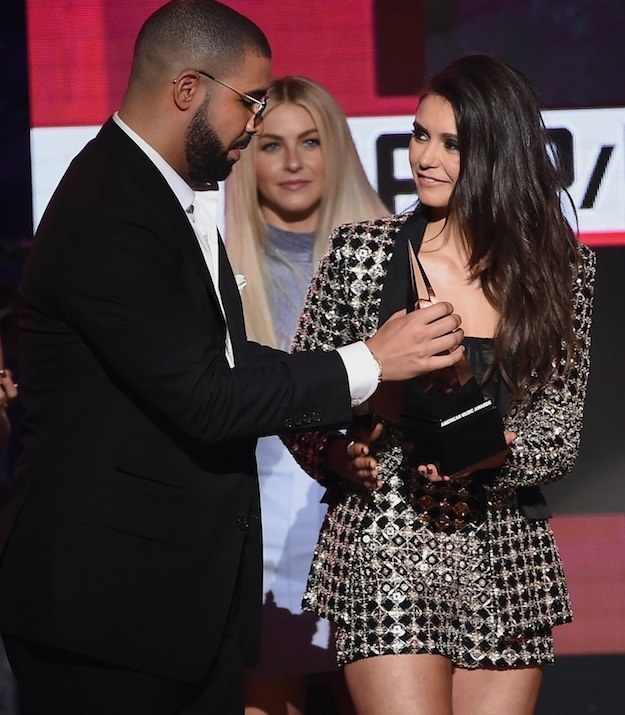 View this image ›
Kevin Winter / Getty Images
Former Degrassi: The Next Generation co-stars Nina Dobrev and Aubrey Graham (better known as Drake) had a quick reunion onstage at the American Music Awards in November. Dobrev presented Drake with the award for Favorite Rap/Hip-Hop Album. Who knew Mia would one day help celebrate Jimmy's rap career?!
There was also an onscreen reunion of TNG cast members in July. Dobrev and Drake didn't take part, but Jake Epstein, Lauren Collins, Adamo Ruggiero, Miriam McDonald, Shane Kippel, and Sarah Barrable-Tishauer all did!
27.
The Wonder Years
Fred Savage and Josh Saviano, who played best friends on The Wonder Years, reunited at a New York Rangers hocky game in November. Of course, they made it onto the jumbrotron.
28.
Glee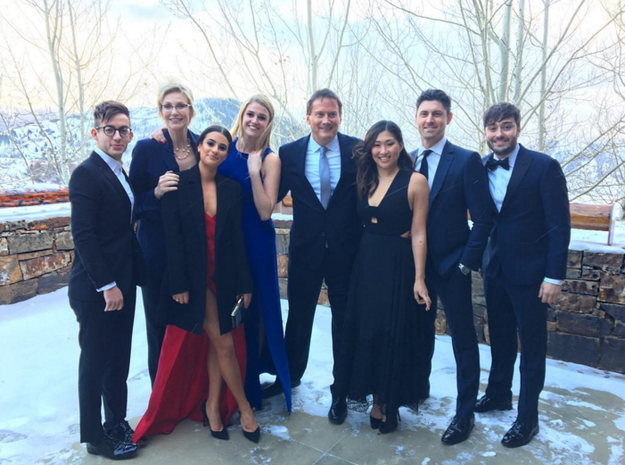 View this image ›
When former Glee actor Becca Tobin got married in December, some of her fellow cast members showed up to celebrate her big day, including Lea Michele, Jane Lynch, Jenna Ushkowitz, and Kevin McHale.
29.
Parks and Recreation
View this image ›
In December, Rashida Jones and Nick Offerman posted this perfect selfie on Instagram with the caption, "Ron and Ann reunion. #parkscrew4life."
30.
90210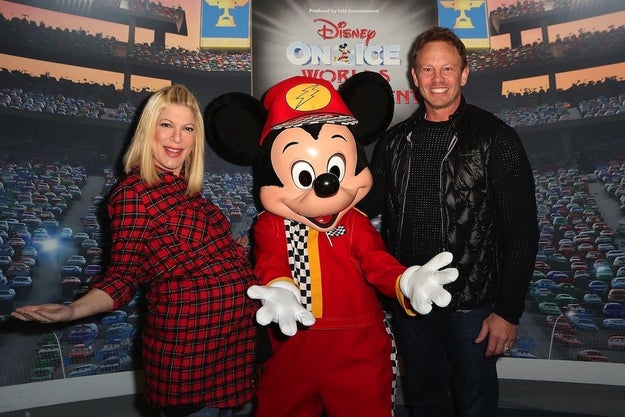 View this image ›
Ari Perilstein / Getty Images
Donna and Steve, together again! Check out Ian Ziering and Tori Spelling at Disney on Ice at the Staples Center in LA in December.
31.
Thelma and Louise
One of Hollywood's most iconic duos, Geena Davis and Susan Sarandon, posed for some equally iconic photos earlier in December. Both actors attended the Hollywood Reporter's annual women in entertainment breakfast in Los Angeles.
33.
Law & Order: SVU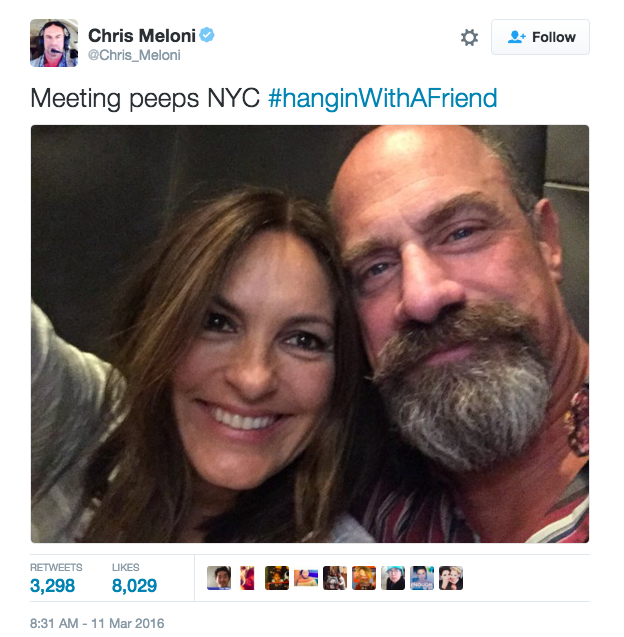 View this image ›
After working together for 12 seasons on Law & Order: SVU, Chris Meloni and Mariska Hargitay reunited for this super cute selfie in March.
…and SVU, again!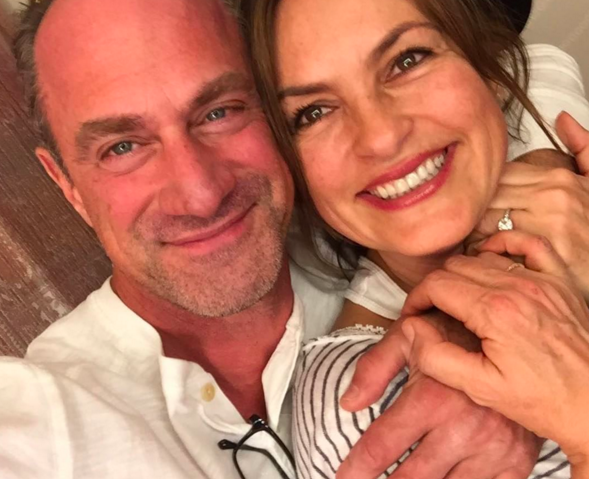 View this image ›
It looks like these two hang out quite a bit, because Meloni also posted this picture of himself and Hargitay in December. D'awww, Stabler and Benson!
34.
Pitch Perfect
Shmom and shdad came to visit @DearEvanHansen and my ❤️exploded. @SkylarAstin @TheRealAnnaCamp

— Ben Platt (@BenSPLATT)
Newlyweds Skylar Astin and Anna Camp, who met on the set of Pitch Perfect, closed out the year by going to see their former co-star Ben Platt in Dear Evan Hansen on Broadway. And our hearts exploded too.
Check out more articles on BuzzFeed.com!