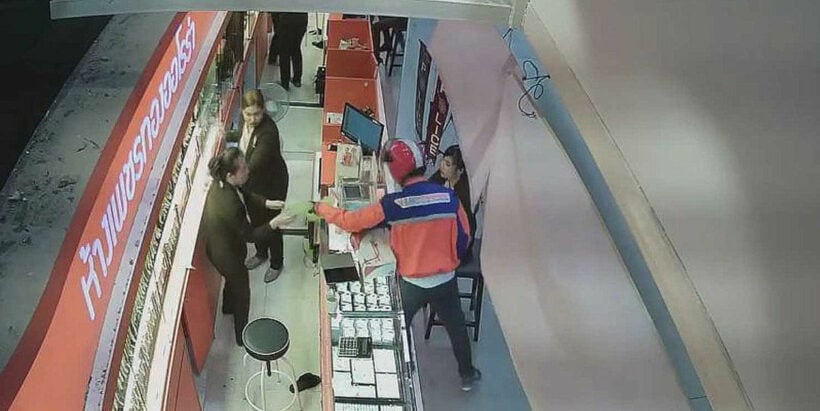 Man dressed as postman robs shop while claiming to be carrying a bomb
PHOTO: Bangkok Post
A man has walked into a gold shop in Samut Prakan, south of Bangkok, dressed as a postman and claiming to be carrying a bomb. He then proceeded to rob the store.
Thai Residents reports that the man entered the shop, located inside a Thai Watsadu store, carrying a Thailand Post delivery box. He threatened staff and customers with a gun and claimed there was a bomb inside the box.
He then ordered a staff member to place several gold necklaces in a bag, before fleeing the shop in a van bearing a Thailand Post sticker. It's understood he got away with over 70,000 baht worth of gold.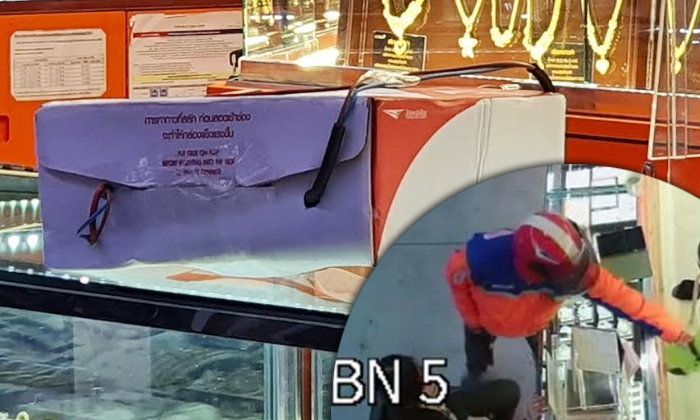 Police Captain Somkiet Nacharoen says the robbery left the staff shaking in fear. They had moved outside for fear that the box left behind by the robber really did contain a bomb.
Bomb disposal experts carried the box, which had wires trailing from it, to a remote area of the parking lot, 300 metres from the Thai Watsadu building, surrounding it with tyres before opening it.
It was found to contain a large rock with a hole in which the wires were inserted. No explosives were found.
Investigating officers discovered that the getaway vehicle used by the robber did belong to Thailand Post and police suspect the man may be a Thailand Post employee.
Fingerprints have been taken from the delivery box and officers are examining CCTV footage from the store to help in their investigation.
SOURCE: Thai Residents
The post Man dressed as Postman Robs Shop while claiming to be carrying a bomb appeared first on The Thaiger Thailand news.
This post first appeared on The Thaiger, please read the originial post: here