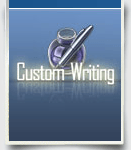 Textbooks can be quite expensive and when you have to buy a whole list of them, the total cost can be staggering.

Fortunately though, getting the textbooks that you need does not necessarily have to be as expensive as it first looks. Here are the best tips and resources to find cheap textbooks and spend less, while still getting everything you need for your education:

1. Start the search early

Cheap textbooks come in limited numbers. Starting your search as soon as possible gives you more time and more chances to find the best deals.

2. Ask around

Ask around if anybody that you know has the textbooks you want and if you could borrow or buy them for a low price. Ask your friends and other students, but don't forget to ask also your relatives. Spread the word both in person and online.

3. Use public and university libraries

You might actually not need to buy all the textbooks on your list. If available, borrow textbooks from the university library or from public libraries in your town.

4. Check for free online textbooks

Depending on your domain and exact list of textbooks, you might actually be able to find some of them available online for free. Check for instance the internet public library (http://www.ipl.org/), bartleby.com, google scholar and the Gutenberg project.

5. Use digital libraries

If the textbooks you need are not available from public libraries or free online websites, you might still want to search for them at digital libraries that require membership, such as questia.com or safaribooksonline.com. If you find several textbooks at one such library, the cost of the membership for one year might still be less than what you would pay to rent or buy them all.

6. Check for free samples and previews

Sometimes it's only a part of a textbook that you need. Search for free sample chapters (major publishers usually provide those) and book previews from amazon.com, google books, or other websites. You might actually find for free exactly the parts of the book that you need.

7. Rent textbooks

If you need the textbook for just a year or a semester, you might prefer to rent it than to buy it (and it surely costs less this way). Some websites where you can rent textbooks are hegg.com, bookrenter.com and campusbookrental.com

8. Buy them as e-books

If you don't mind (or even prefer) your textbooks in electronic format, save money by getting them as e-books.

9. Shop online

The best deals are often found online. Search for your textbooks on amazon.com or at other major vendors and look also for special offers as those can save you a lot of money. Search also online marketplaces such as half.com for new or used books at discounted prices.

10. Use comparison engines

Comparison engines search simultaneously on many websites and offer you an effective and convenient way to compare prices and find the best deals. Some of the major comparison engines are bigwords.com, addall.com, chegg.com, campusbooks.com, cheapesttextbooks.com and affordabook.com. Try several of them, as they don't all cover the same websites.

11. Search for coupons

Coupons can help you save even more money when buying textbooks online. Search for coupons on websites such as promocodes.com, couponwinner.com and promotionalcodes.com.

12. Share textbooks

You can effectively halve the amount of money you spend on your textbooks by sharing the books with a friend. Find fellow students who need the same textbooks and split the cost.

13. Buy old and international editions

Quite often, previous editions of a textbook are just as good for your course as the very latest edition. Buying a previous edition though can save you a lot of money. Moreover, in some cases, international editions might also be cheaper – so make sure that you check this option too.

14. Buy used books and sell yours

Used books are cheaper than new ones. Check used books stores (both online and offline), discount stores and online marketplaces. When you don't need your textbooks anymore, don't forget to sell them too and get some of your money back.