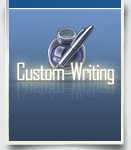 Roommate relations can be a horror, or a training ground for healthy relationships. The potential inconveniences are usually outweighed by the benefits of learning about yourself and others. However, conflicts can threaten your academic success, and should be dealt with diplomatically. Let's look at roommate conflicts in perspective, and assertive ways to change difficult situations gracefully.

Young people arrive at college variously prepared for both academic and social life. The only child and the sibling of eight, the child of wealth and the child who never had their own bed, the child of a culture where the opposite gender is inaccessible and a child raised in a co-ed milieu, must somehow get along. Is it any wonder that conflicts arise?

Some colleges now pre-match incoming students. While convenient for the school, this precludes important life lessons in how to get along with others who are different. That could justify some personal discomfort.

Young people need to differentiate between 'roommate issues', and the fundamental values issues that really divide two individuals. For anyone hoping to form a long-term marriage or partnership, the distinction is crucial. Toothpaste cap on or off, toilet seat up or down, dishes in the sink or stacked, talking back to the radio or TV or listening silently – these irritating and ultimately trivial disagreements arise in all shared living spaces. This recognition could someday save a marriage!

However, in the meantime, a roommate's behavior can obstruct learning. When should you take action, and how?

One critical area of mutual considerateness is sleep. Keeping one's roommate up all night with phone calls, music, socializing, or whatever disturbance, is unfair, and can sabotage their school work. The wrong way to deal with this is to passively bottle up your rage all semester, arrive at finals time with work undone, and aggressively vent your anger by throwing your roommate's phone out the window. Assertiveness instead offers the other person a chance to change their behavior before escalating, and avoids either passivity or aggression. Check your campus code of conduct for moral support.

Try affirming confidently, "When you keep me up all night, I fall asleep in class. If you want to avoid this, we could agree to turn off any phones in the room at 11:00 p.m., and you could take calls in the lounge on your cell phone."

Another area of conflict is whether to bring romantic interests or friends of opposite gender back to the room. Students will vary wildly in their tolerance for this, for religious, cultural, and personal reasons. The wrong way to handle this is to avoid talking about it, impose a visit without forewarning, become angry, accuse the other person of immorality, or weirdness, and move out in a huff. This topic should absolutely be discussed in the first minutes of being roommates. If the dormitory allows visitors at all, the issue will come up, and this could occur immediately. An assertive way to avert conflict would be to confidently and calmly say, "I feel very uncomfortable about having girls/boys in our room.

If you want to have a visitor, please let me know, and I will arrange to study in the library until closing time. That will give you some privacy and allow me to be comfortable. I can't do it every night, but I am willing to from time to time." The other stance could be expressed as follows, "I would like to entertain someone here in the dorm on this date. If you were able to study elsewhere for a few hours, or take in a movie, I would be able to have some privacy without offending you." Don't abuse the privilege!

Another unpleasant area of conflict is borrowing stuff. Again, up-front discussion is helpful. An assertive way to nip the borrowing in the bud is, "I don't feel comfortable sharing toiletries/clothes/whatever with anyone. If you don't have any of this item here is where to get some." You could even offer to help them get whatever it is – the reason could be financial or simply not knowing their way around.
Mess is another ripe topic for disagreement. Again, assert what the other person's behavior does to you, and offer a chance for change.

There is a reason that most dorms have residence advisors or counselors, and if your roommate does not modify their behavior, you should get their help. Let them escalate matters.

Drugs and mental illness issues, by the way, should all be discussed with residence advisors!