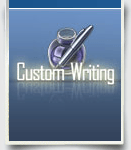 Whether you have trouble being organized or just want to unclutter your life and be able to visualize your tasks, schedule, and other information quickly and easily, there are numerous programs and applications to help you get organized.

New software, apps, and utilities are being released all the time, so even if you have an organizational strategy already in place, you may want to consider updating it with the latest technologies available for personal use. This article will list a number of useful tools that can help you organize your desktop, computer, schedule, and life.

Google Desktop is a popular application made by Google. The program is perfect for individuals who want to unclutter their desktops while retaining the ability to find files and programs quickly and easily. In its most basic form, Google Desktop is a search bar, much like the Google web search engine. The search bar allows you to search for files and programs in your computer and open or launch them with a single click.

Google Desktop's search is more convenient and often faster than built-in search functions. Additionally, Google Desktop allows you to add widgets to your desktop that can help with organization. You can keep track of the time, weather, your Google Calendar and other Google products, and more with sidebar gadgets integrated through Google Desktop.

Another useful organizational program is Microsoft OneNote, which can be purchased bundled with other Microsoft Office applications or by itself. OneNote is a powerful organizational program that is perfect for users who often write to-do lists, notes, and information on paper scattered around their workspace. If your desktop is cluttered with text documents, OneNote could also be a perfect solution for you. OneNote allows you to keep notes, to do lists, and other information together in a single program.

You can create groups of notes with different pages in OneNote, and when you open the application they are all easily accessible. The program can be docked to the desktop for easy access. Other features add to the organizational capabilities of the program, including the ability to link to files on your computer or websites, insert and create images and charts, rearrange notes quickly and easily, and search the text of all notes in one step.

If you need help organizing your digital music collection or other media files, there are a number of good applications available. One of the most popular programs for organizing media libraries is called MediaMonkey. MediaMonkey is a freeware application that has a number of useful tools for digital music collections. The program can manage music files, videos, and playlists. In addition, MediaMonkey can sync your media collections to your iPod or other portable device.

One of the nicest features of MediaMonkey is the fact that it comes equipped with burning and ripping capabilities, allowing you to transfer music or video from a CD or DVD onto your hard drive, or from your hard drive onto a CD or DVD. Furthermore, the program can convert media files, such as MP3s, to other file formats, including FLAC, M4A, OGG, and WMA.

DropBox is a relatively new and exciting utility that can be used in a number of ways to aid in organization. DropBox allows you to sync folders on your hard drive with online storage provided by DropBox. Unlike many other "cloud storage" applications, DropBox provides users with a good amount of free storage space, with the option of purchasing more.

Users can also earn more storage space by referring friends. One of the unique aspects of DropBox is that it can be used to sync files between multiple computers or devices, and it can also be used as a file sharing utility. If your friends or coworkers have DropBox, you can easily share files between your computers. The program allows you to decide which folders to sync online, and which should be shared with your DropBox friends. This allows you to sync your files, create online backups, and much more.

These are just a few of the utilities available that can help you organize your desktop, your files, and your entire digital existence. There are numerous other tools available for similar purposes, and a quick internet search can reveal lists of the best ones. Remember to read reviews before downloading software to ensure that you are getting a useful, reliable product.