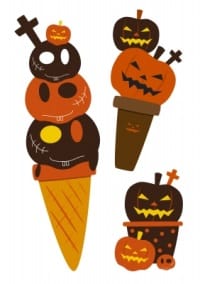 Sometimes Halloween can make you go bankrupt. All those costumes, decorations and party madness are very costly. That's why the following 10 steps are important if you don't want to hate yourself till the next big party because of spending too much. Here's how to celebrate Halloween in college on budget:
Cut Your Spending on Halloween
Start preparing early. The earlier you start, the more time you'll have for creativity. Halloween savings are all about your creative ideas.

Decide where you're going to celebrate it. All the rest preparations will depend on this choice. If you're going to stay at home and have a Halloween pajama party with a few close friends, it's not the same as party rocking all night.
Search for DIY options online. Whenever it's possible, go for handmade solutions. There are lots of Halloween recipes and tutorials online.
Keep it simple. Avoid making things too complicated. Working on giant projects, you can lose your enthusiasm in the middle of it. Sometimes a simple T-shirt with a funny line on it is just fine.
Pay attention to makeup. Sometimes it can make all the difference. Add drama and your image will be complete with minimum effort.
Consider renting a costume. Let's face the truth: a Halloween costume is not a necessity. You won't be able to use it more than once. That's why renting it can be wise.
Buy a used costume. There's nothing wrong in buying a used outfit. After all, nobody wears those costumes daily. If someone has already won it once or twice, it's not a big deal. Simply choose what you like most and count how much money you'll save buying a used item.
Browse photos of previous years for inspiration. Simply browsing images you can discover some interesting solutions.
Get materials to start your creativity going. If you need a starting point, get the duct tape, clothes and thematic decorations to get it started.
Put your costume on sale after the holiday is over.
Bonus Safety Tips for a Happy Halloween
Tell someone where you're going.
Have a designated driver or a plan how to get home.
Keep an eye on your property – money, keys, cellphone.
Avoid drinking too much. Know your limit.
Happy Halloween, everyone! Please kindly share your experiences and photos of your costumes below.