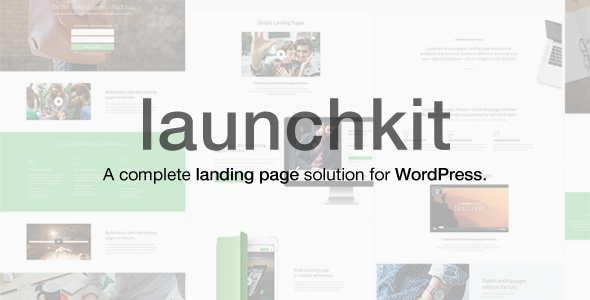 Unser neues Template für den Bereich Corporate Vorlagen für WordPress. Bitte scrollen Sie nach unten um mehr zu lesen. Beachten Sie bitte die WordPress Version, die das Layout unterstützt. Letztes Updates des Templates am 2019-06-04T01:22:26+10:00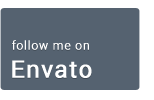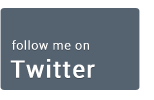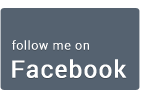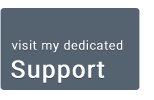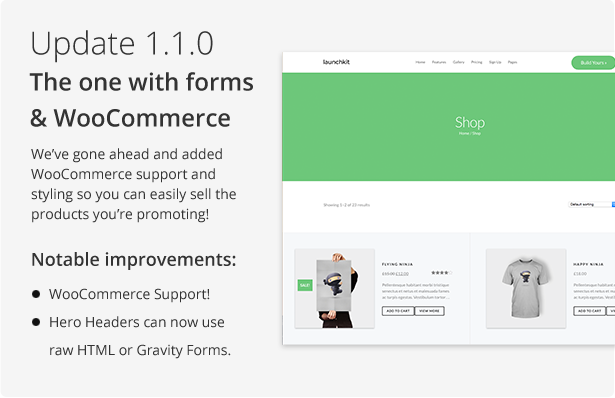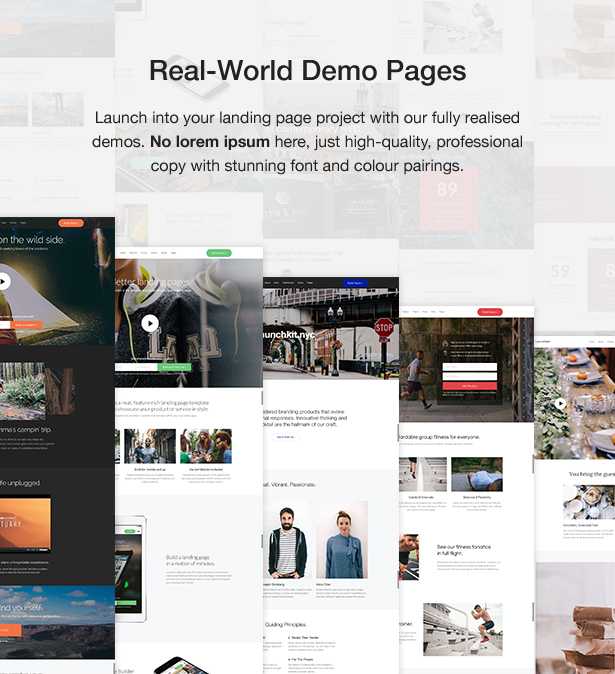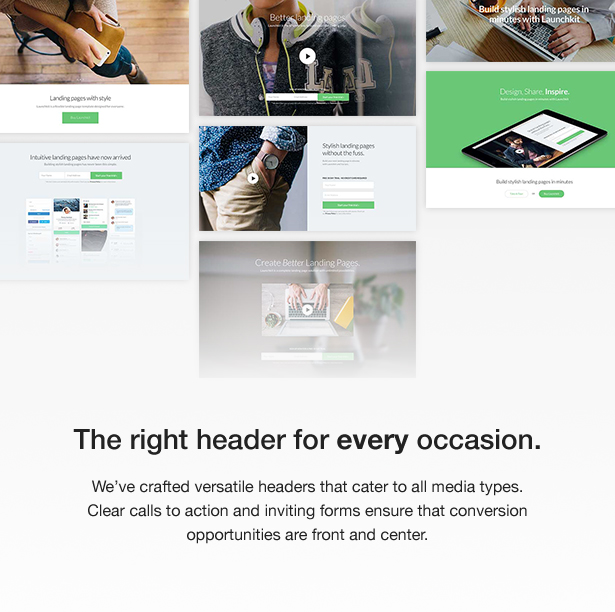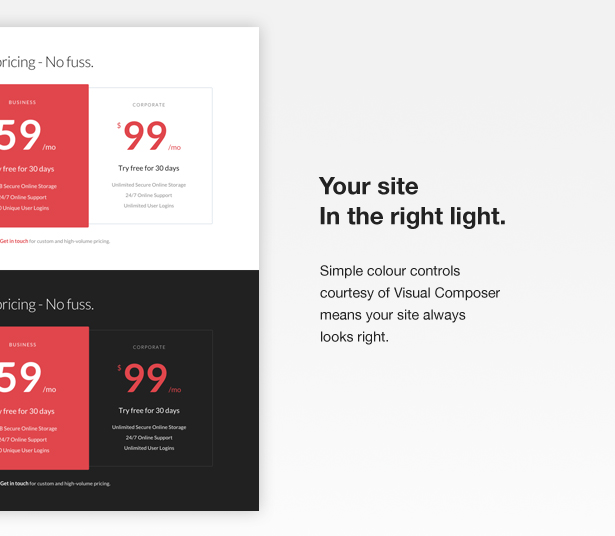 Unendliche Landingpage-Möglichkeiten an Ihren Fingerspitzen
Launchkit ist eine komplette Zielseitenlösung mit unbegrenztem Potenzial und Marketingattraktivität. Starten Sie Ihr nächstes Produkt oder Ihre nächste Dienstleistung auf die richtige Weise mit unseren klaren, ausgewogenen Inhaltsblöcken, die reichlich Gelegenheit zur Besucherumwandlung bieten. Mehrere vollständig realisierte Demoseiten zeigen die vielseitige Schönheit von Launchkit. Es war noch nie einfacher, den perfekten Look für Ihre nächste Zielseite zu finden.
Jeder sorgfältig gestaltete Block ist in einer Reihe von Konfigurationen erhältlich, die wertvolle A / B-Testmöglichkeiten eröffnen. Verwenden Sie Visual Composer, um auf einfache Weise mit verschiedenen Header-Layouts, Farben und Schriftarten zu experimentieren und Ihre potenziellen Kunden optimal anzusprechen.
Raffiniertes, selbstbewusstes Design
LaunchKit ist die Destillation unserer Vision, Webprofis und Neulingen ein erstklassiges Erlebnis zu bieten. LaunchKit orientiert sich am Zeitgenössischen und Authentischen und vereint das Beste aus dem modernen Web in einer bemerkenswerten Vorlage.
Wir haben es uns zur Aufgabe gemacht, Ihnen ein professionelles, benutzerfreundliches und mobilfreundliches Thema zu bieten, das fest in der realen Anwendung verankert ist und eine übersichtliche Ästhetik bietet, die sowohl Benutzer von Business-Themen als auch freiberufliche Kreative gleichermaßen anspricht.
Ihr nächstes Projekt wird mit einem subtilen Selbstvertrauen glänzen und sich von den Besten im Web inspirieren lassen. In Kombination mit der Anpassungsfähigkeit von Visual Composer Page Builder ist LaunchKit das einzige "Startup-Framework", das Sie zum Starten Ihrer nächsten Zielseite, Ihres nächsten Portfolios oder Ihres nächsten Mehrzweckprojekts benötigen.
Schließen Sie sich unseren glücklichen Käufern an!
LaunchKit – Hauptfunktionen
3 Headertypen – LaunchKit bietet derzeit 3 ​​verschiedene Header-Layouts zur Auswahl.
7 Fußzeilentypen – LaunchKit bietet derzeit 7 Fußzeilenlayouts zur Auswahl.
30+ Custom Page Builder Elemente & Zählen! – Der Seitenersteller in LaunchKit ist vollgepackt mit Funktionen, die vollständig anpassbar sind, um zu erweitern, dass wir ein weiteres 30+ Element für den Seitenersteller von Hand entworfen und codiert haben, nur für LaunchKit! Vollständige Blog-Feeds, Portfolio-Feeds, wie Sie es nennen! Das Beste ist, jedes Element ist vollständig anpassbar, zeigt nur bestimmte Kategorien auf einer Seite an, definiert Hintergrundbilder, alles!
Benutzerdefinierte Logos – Mit LaunchKit können Sie ein benutzerdefiniertes Logo, ein Retina-Logo und sogar ein Logo für den WP-Anmeldebildschirm festlegen, alles mit wenigen Klicks in unseren wunderschönen Themenoptionen für die Live-Vorschau. Mit unseren Themenoptionen können Sie Ihre Themenänderungen in Echtzeit sehen!
Unbegrenzte Farbschemata, über 600 Google-Schriftarten – Mit LaunchKit haben Sie die volle Kontrolle über die Themenfarben. Mit unseren Live-Vorschau-Themenoptionen können Sie alle Farben des Themas ändern. Sie haben die vollständige Kontrolle über die Schriftarten, Größen, Auffüllungen und Ränder des Themas.
One Click Demo Data Installer – Mit meinem benutzerdefinierten WordPress-Datenimporter kann Ihre Site in Sekundenschnelle wie meine Demo-Site ausgeführt werden.
WPML-Unterstützung – Die vollständige mehrsprachige Unterstützung ist direkt in LaunchKit integriert! Vollständige .po-Datei auch für einfachere Übersetzungen verfügbar.
Schwerkraftformulare & Kontaktformular 7 Support – LaunchKit ist sofort einsatzbereit für Schwerkraftformulare. Erstellen Sie sofort die gewünschten Formulare. Wenn Sie einen kostenlosen Kontaktformularersteller bevorzugen, unterstützen wir auch Kontaktformular 7 in LaunchKit!
Retina Icons – Schöne, Retina-fähige Symbole stehen zu Ihrer Verfügung. Verwenden Sie sie überall im Thema. Sie sehen auch auf Mobilgeräten wunderschön aus!
Kinderthema inklusive! – Um Ihnen das Leben zu erleichtern, habe ich ein grundlegendes untergeordnetes Thema hinzugefügt, das Sie installieren können. Holen Sie sich Ihre Änderungen noch schneller!
5 * Support, alles vom Entwickler – Ich betreibe meinen gesamten Support, sodass Sie garantiert eine gute und schnelle Antwort auf Ihre Themenverwendung oder Setup-Frage erhalten.
Online-Dokumentation finden Sie hier
Hauptmerkmale
Neueste WordPress-Version immer unterstützt, derzeit 5.2+
One-Click-Demo-Installation
Amazing Visual Composer KOSTENLOS enthalten
Blitzschnell
Vollständig lokalisiert und übersetzungsbereit
Flaches Design
Visual Composer enthalten (Wert von 33 USD)
% 100 Vollständig ansprechbar
Twitter Bootstrap 3.2
Parallaxeeffekt
Unendliche Homepage-Layouts
Retina-fähige Grafiken und Symbole
SEO-freundlich
Portfolio-Beiträge
Filterbares Portfolio
Google Fonts
Reichhaltige Styling-Optionen
Kontaktformular 7 fertig
Schwerkraftformen bereit
Hilfedokumentation
jQuery erweitert
Cross-Browser-Kompatibilität
Aktualisierung
===================================================================
June 3rd 2019 - v1.1.23
-------------------------------------------------------------------
* UPDATED: Coding tweaked to meet WP requirments
* FIXED: WPBakery CSS no longer overrides Layout when using a child Layout
===================================================================
April 22nd 2019 - v1.1.22
-------------------------------------------------------------------
* FIXED: Space at start of Layout metabox file
* ADDED: MerlinWP Layout setup
===================================================================
January 17th 2019 - v1.1.21
-------------------------------------------------------------------
* UPDATED: Envato Themeforest Check Fixes
* UPDATED: Added One click demo importer support
* ADDED: Basic Gutenberg compatibility
* UPDATED: Coding Standards accross all Layout files
===================================================================
April 6th 2018 - v1.1.20
-------------------------------------------------------------------
* FIXED: Broken Instagram feeds due to unannounced API change
===================================================================
April 2nd 2018 - v1.1.19
-------------------------------------------------------------------
* FIXED: Broken Twitter Feeds
===================================================================
March 2nd 2018 - v1.1.18
-------------------------------------------------------------------
* FIXED: Set post date in header of single products to display none
* FIXED: Video hero block issue when no contact form was selected
* UPDATED: Visual Composer required version
===================================================================
May 19th 2017 - v1.1.17
-------------------------------------------------------------------
* FIXED: Twitter feeds
* FIXED: Google font string in Layout options accepts + now
* UPDATED: Visual composer
* FIXED: Visual composer issues with latest version
* WOOCOMMERCE: 3.0.x integration
* WOOCOMMERCE: Image gallery changed to new WooCommerce zoom gallery
* WOOCOMMERCE: Included template version numbers updated

Juni 2016 – v1.1.15
TWITTER - Small Fix for creating twitter feeds: affects new users only, existing users fine.
Juni 2016 – v1.1.14
MISC - CSS & JS Fixes
UPDATED - Visual Composer to 4.11.2.1
IMPORTANT - Updated to new Instagram API Version, please see instructions here: https://tommusrhodus.ticksy.com/article/7566
April 2016 – v1.1.13
MISC - CSS & JS Fixes
UPDATED - Visual Composer to 4.11.2
März 2016 – v1.1.12
MISC - CSS & JS Fixes
FIXED - Fix for long navs on mobile
UPDATED - Visual Composer to 4.10
FIXED - Twitter Feed
Februar 2016 – v1.1.11
MISC - CSS & JS Fixes
ADDED - Icon Tabs Feature
ADDED - Text Tabs Feature
FIXES - Small fixes to mobile header
Januar 2016 – v1.1.10
MISC - CSS & JS Fixes
UPDATED - Visual Composer to 4.9.1
FIXED - Issue with video controls not accessible on video element
Dezember 2015 – v1.1.9
MISC - CSS & JS Fixes
UPDATED - Visual Composer to 4.8.1
FIXED - VC_INIT.php fixes
ADDED - Layout option for shop header background image
FIXED - Mobile nav closes after scroll
ADDED - Footer with widgets
ADDED - 4 Footer widget areas
FIXED - VC Tabs no longer scroll on click
Oktober 2015 – v1.1.8
MISC - CSS & JS Fixes
FIXED - Shop page when using categories rather than posts view
UPDATED - Visual Composer to 4.7.4
September 2015 – v1.1.7
MISC - CSS & JS Fixes
FIXED - Instagram API
ADDED - Instagram API Layout option
WATCH - Instagram API introduction video: https://www.youtube.com/watch?v=HbMGaTUWrhU&feature=youtu.be
August 2015 – v1.1.6
MISC - CSS & JS Fixes
FIXED - Mobile Menus
FIXED - Desktop menu spacing on smaller screens
Juli 2015 – v1.1.5
MISC - CSS & JS Fixes
FIXED - Video header on smaller screens
ADDED - Thirds images and title element from HTML version
Juli 2015 – v1.1.4
MISC - CSS & JS Fixes
ADDED - Font Awesome Icons, 530 more icons!
FIXED - Video header on smaller screens
Juni 2015 – v1.1.3
MISC - CSS & JS Fixes
ADDED - Point and click icon selectors for icon elements in VC
ADDED - Homepage "E-Learning" header to match HTML version
FIXED - Header in IE11
FIXED - Scrolling on accordion element
Mai 2015 – v1.1.2
MISC - CSS & JS Fixes
FIXED - Layout plugin options initialise if Layout was activated through the customiser
ADDED - Blog block to visual composer
FIXED - Footer text colour
Mai 2015 – v1.1.1
MISC - CSS & JS Fixes
FIXED - Top level anchors now clickable
ADDED - New Header style "icons" header
ADDED - Icons menu location
Mai 2015 – v1.1.0
ADDED - WooCommerce Support
STYLING - WooCommerce Styling
ADDED - WooCommerce products Visual Composer block
FIXES - Backend text fixes
FIXES - Small CSS & JS Fixes
ADDED - HTML can be used instead of contact form 7 in hero headers
ADDED - Shortcodes can be used instead of contact form 7 in hero headers
Mai 2015 – v1.0.3
FIXED - Frontend Icon Display Issues
FIXED - Small CSS Tweaks
NEW! - ADDED - Additional portfolio layout, see demos grid on demo homepage
ADDED - Loop files and content files for new portfolio layout
Mai 2015 – v1.0.2
FIXED - Missing icons in Visual Composer!
Mai 2015 – v1.0.1
FIXES - CSS & JS Tweaks
FIX - Mobile menu fix
ADDED - Logo size control to Layout options
ADDED - Blog Title option
ADDED - Portfolio Title option
ADDED - Team title option
ADDED - Additional Colour Controls
ADDED - Blog header background option
ADDED - Team header background option
ADDED - Portfolio header background option
Mai 2015 – v1.0.0 – Erstveröffentlichung
---
Bewertung: 4.84
Verkäufe bisher: 2473
Quellangabe
LIVE VORSCHAUJETZT KAUFEN
The post Launchkit Landing Page & Marketing WordPress Layout appeared first on Agentur zweigelb.