Welcome to our list of the best Business Tablets of 2018. These mobile wonders are powerful, yet portable, and they can help you keep productive while out on the road, without having to lug around a big laptop.
Android and Apple tablets have a host of apps that allow you to work on them, and of course, with Windows 10-powered Business tablets, you can run any app or program you'd usually run on a traditional laptop or desktop PC.
Add a Bluetooth keyboard, and you'll be able to work comfortably on these best business tablets for hours on end.
For the sake of clarity, we will only look at pure tablets, and detachables when it comes to convertibles. 2-in-1 hybrid models are closer to traditional laptops as their keyboard can't be totally detached.
Also have a read of our guide on how to choose a tablet for work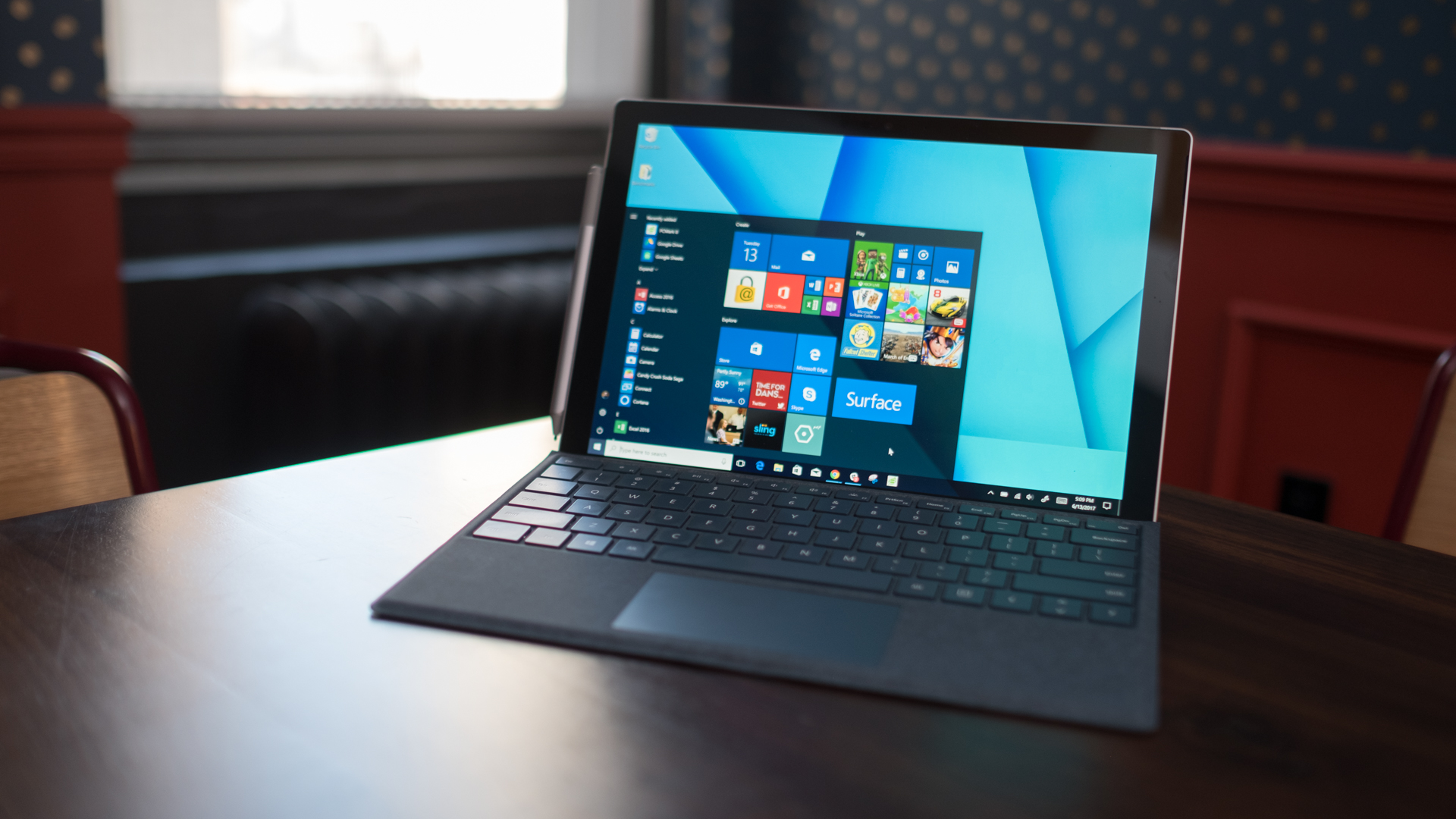 While Microsoft didn't call this year's tablet the Surface Pro 5, in many ways it's a sequel to the Surface Pro 4 (which also features on our list of the best business tablets), with a 32% increase in battery life – according to our benchmarks – as well as a refined design that remains thin and light, while also providing plenty of power. The new and improved Surface Pen and Type Cover makes this a brilliant business tablet that can be used as a laptop replacement, and it comes in a range of specifications, which makes choosing the right model for your business (and personal) needs easy.
Read the full review: Microsoft Surface Pro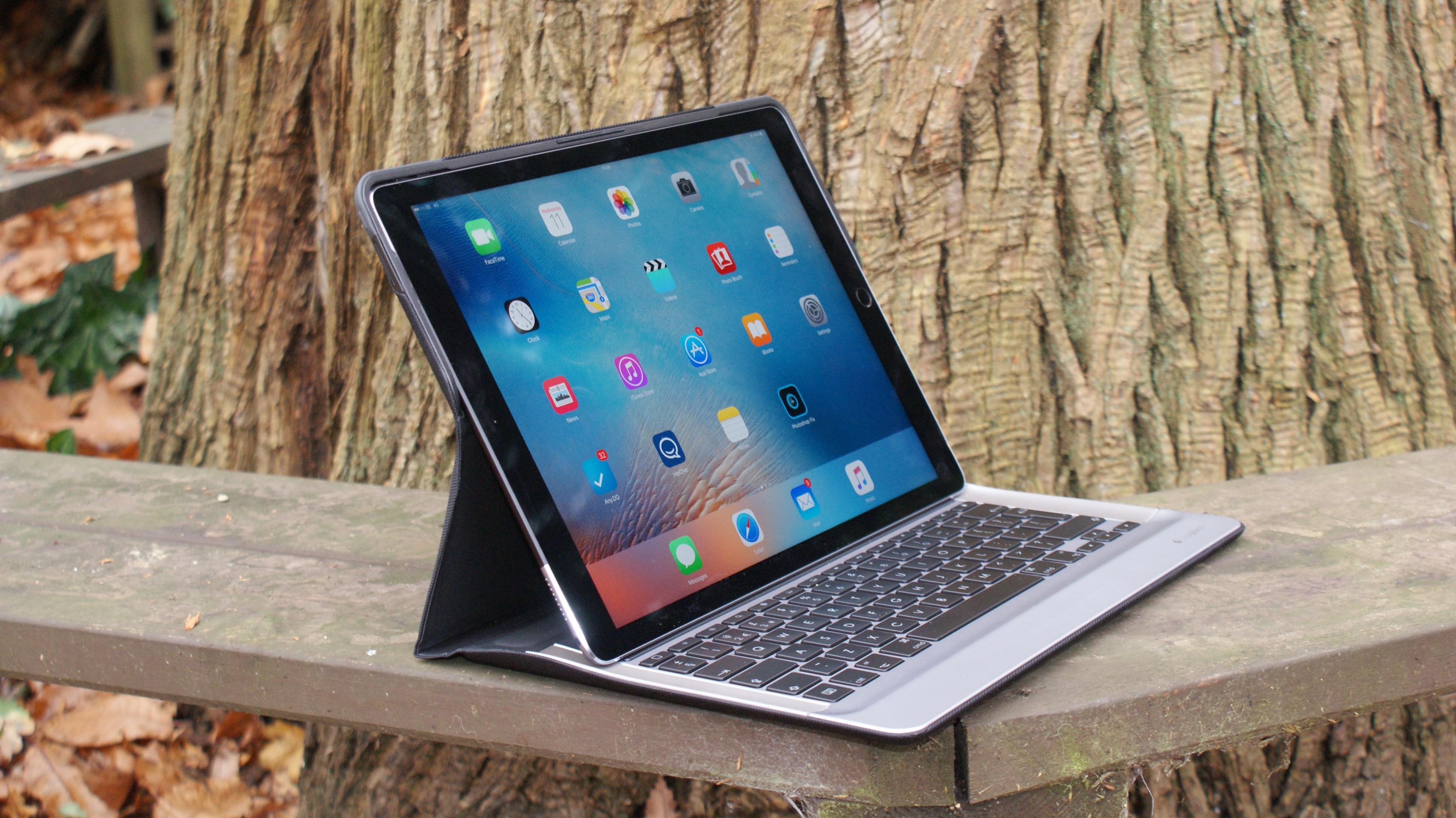 Apple took the iPad into uncharted territory here. The iPad Pro's optional accessories add to the cost of the tablet, but the keyboard cover and Apple Pencil stylus make the iPad even more suited for business and creative users. The iPad Pro also debuted Apple's new split-screen multitasking. It is, quite simply, a massively powerful tablet which can certainly turbocharge your productivity away from the desk thanks to a wide array of business apps – although we'd like to see more in the way of battery life.
Read the full review: Apple iPad Pro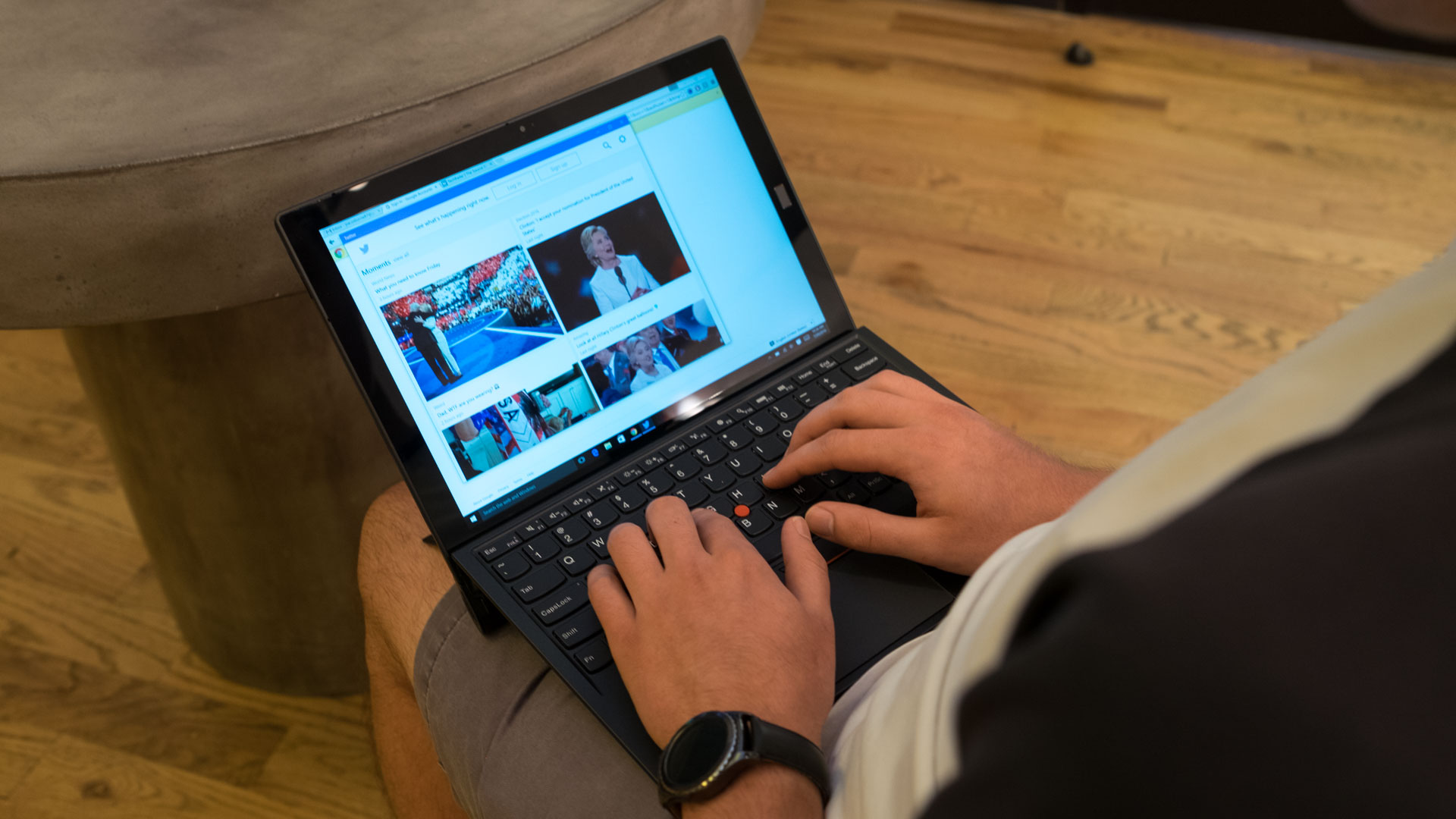 The Lenovo ThinkPad X1 Tablet is probably one of the best designed convertible devices on the market, and one where engineers clearly had a great time building a slate that crams in so many features that it's hard to believe that the X1 is so thin and portable. It bears all the hallmarks of a signature ThinkPad device: the finish, the red colour scheme, the Trackpoint, the shape of the Accutype keys, everything down to the ThinkPad logo at the back. Aficionados will love it while others might balk at the price – this is vintage ThinkPad at its finest.
Read the full review: Lenovo ThinkPad X1 Tablet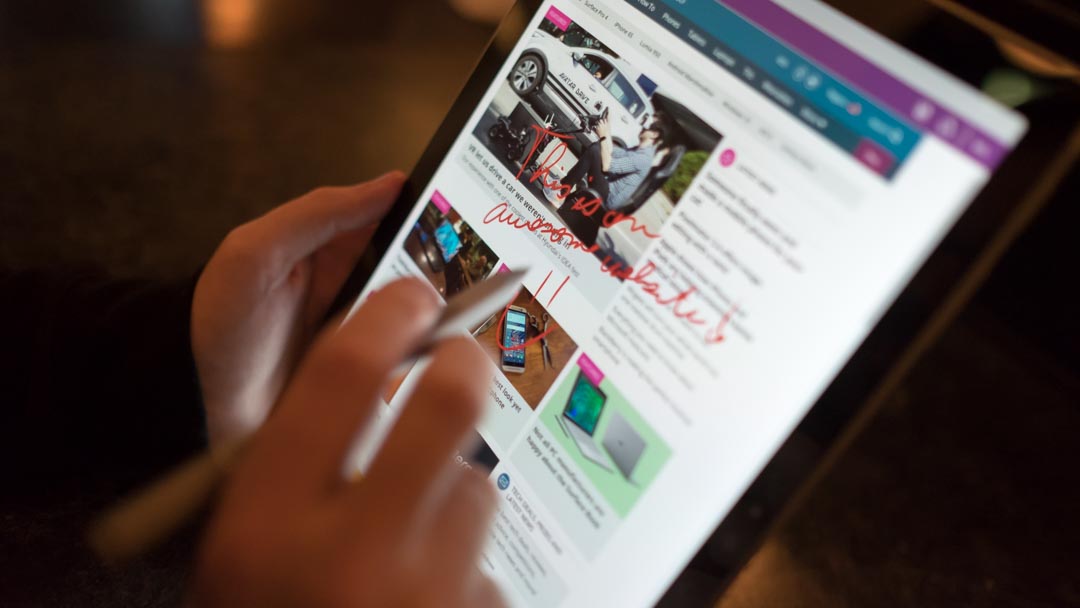 A higher resolution screen, a thinner design and a move to Intel's more powerful Skylake processors all help to make this portable tablet a capable replacement for your laptop. Sadly, the Type Cover keyboard is still optional, but in reality it's a necessity for this laptop replacement; come on Microsoft, bundle it already. The good news with the Type Cover in this fourth iteration of the Surface Pro is that it's much improved this time around.
Read the full review: Microsoft Surface Pro 4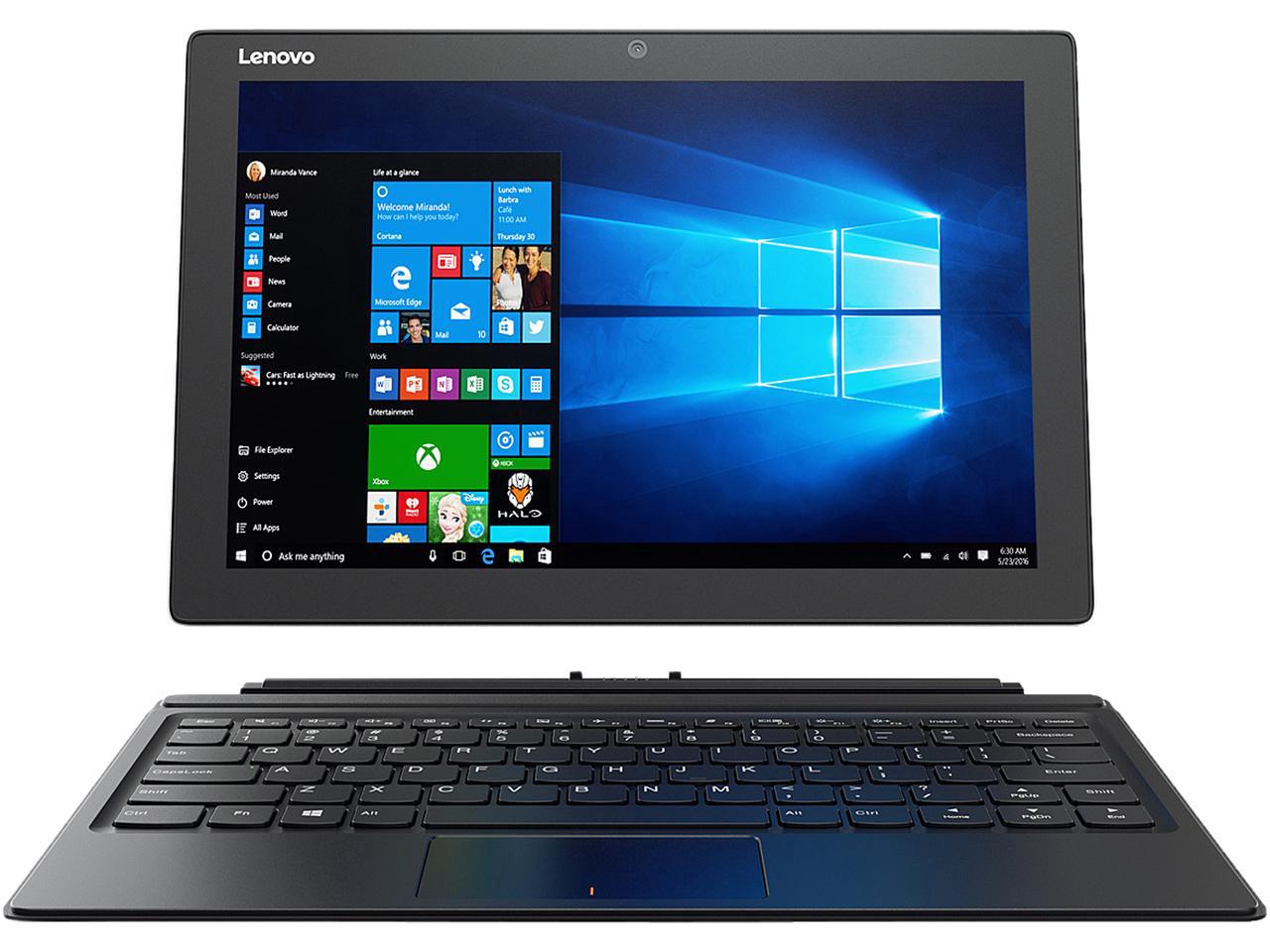 Lenovo shows it is just as good at making 2-in-1 devices that are excellent business tablets with the Lenovo Miix 510, a follow up to the Miix 700 (yes, we know, confusing) with a new latest-gen Kaby Lake version of the Core i5 and a strong central pairing of 8GB RAM and a 256GB SSD. It comes with a detachable keyboard and costs a lot less than Microsoft's Surface Pro line of business tablets, and for the most part it offers similar functionality. This is definitely a business tablet worth considering if your budget doesn't stretch to a Microsoft (or Apple) device.
Read the full review: Lenovo Miix 510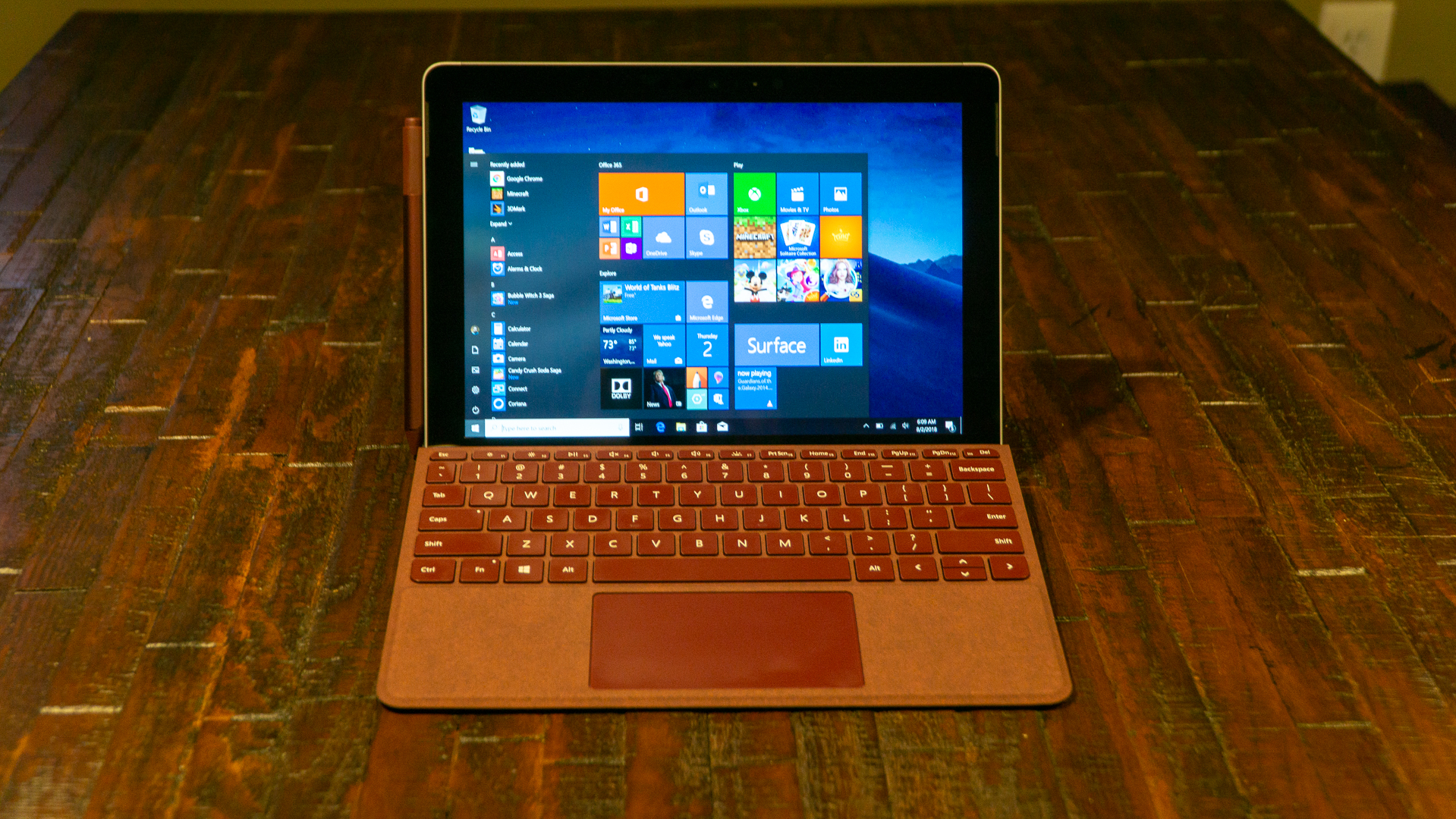 If you're looking for the best budget business tablet, then the Microsoft Surface Go should definitely be considered. It's thin, light, portable and elegant without sacrificing the ability to get some work done, and Microsoft has packed in everything they could in a device at a low price point. If you're often working while travelling, then it's a brilliant choice, thanks to its slimline design and reliable build quality that we've come to expect from Microsoft's Surface products.
Read the full review: Microsoft Surface Go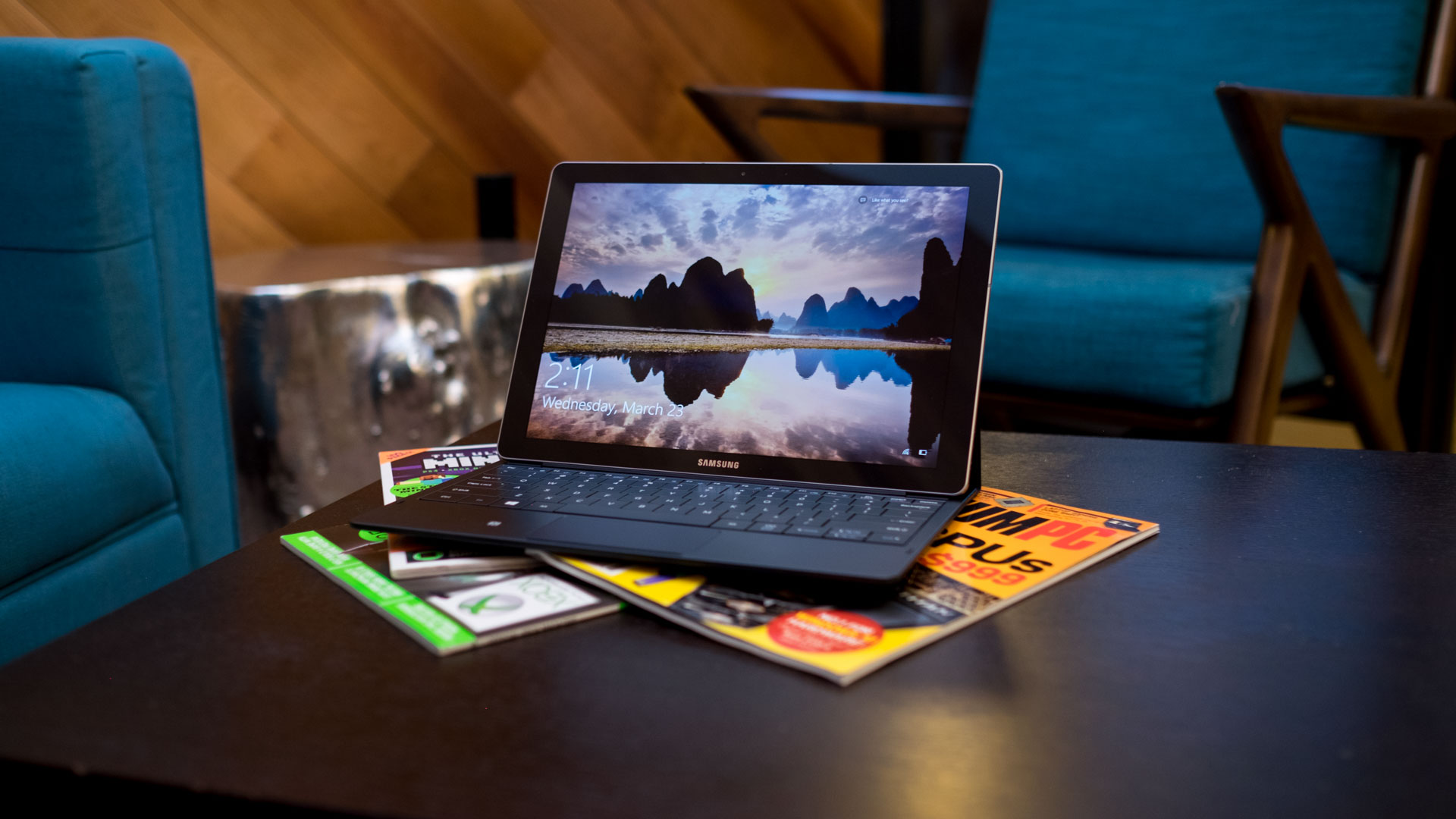 The Samsung Galaxy Tab S3 is one of the best Android tablets you can buy right now, and it proves that you don't need a tablet that runs Windows to be one of the best business tablets money can buy.
It's stuffed full of power, has an excellent display and features an iPad-Pro rivaling S-Pen stylus and optional keyboard.
The price tag could be a stumbling block, but if you're looking for the best Android has to offer in tablet form the Galaxy Tab S3 is the slate for you.
Read the full review: Samsung Galaxy Tab S3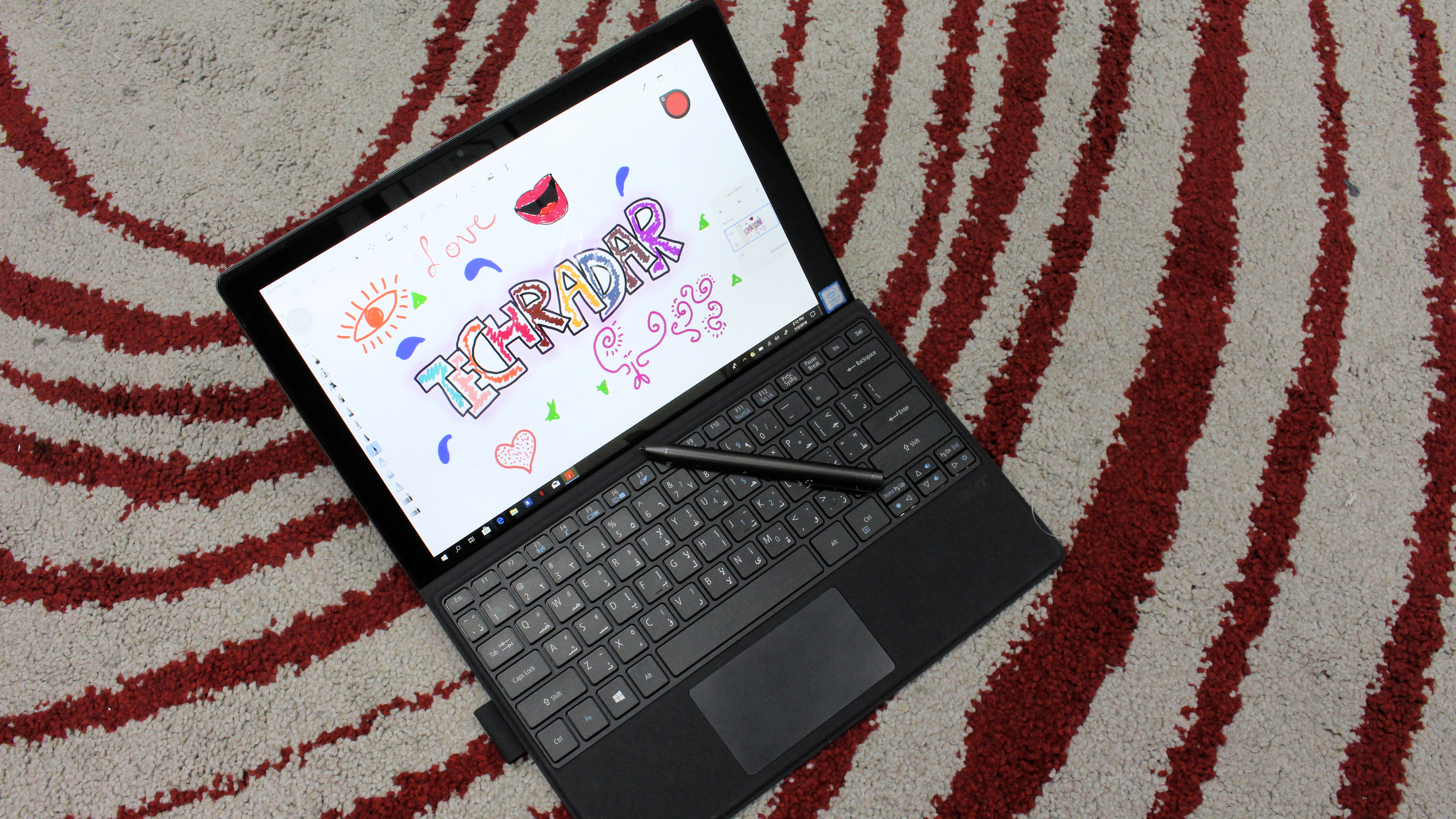 If you want the versatility that the Surface Pro offers, but don't want to pay the exorbitant price that a competent model asks, you might want to check out the Acer Switch 5. You'll lose a bit in screen resolution and sound quality, but you're saving hundreds of dollars. The Acer Switch 5 is one of the best business tablets for any professional who need to get work done on the go, and save some cash at the same time.
Read the full review: Acer Switch 5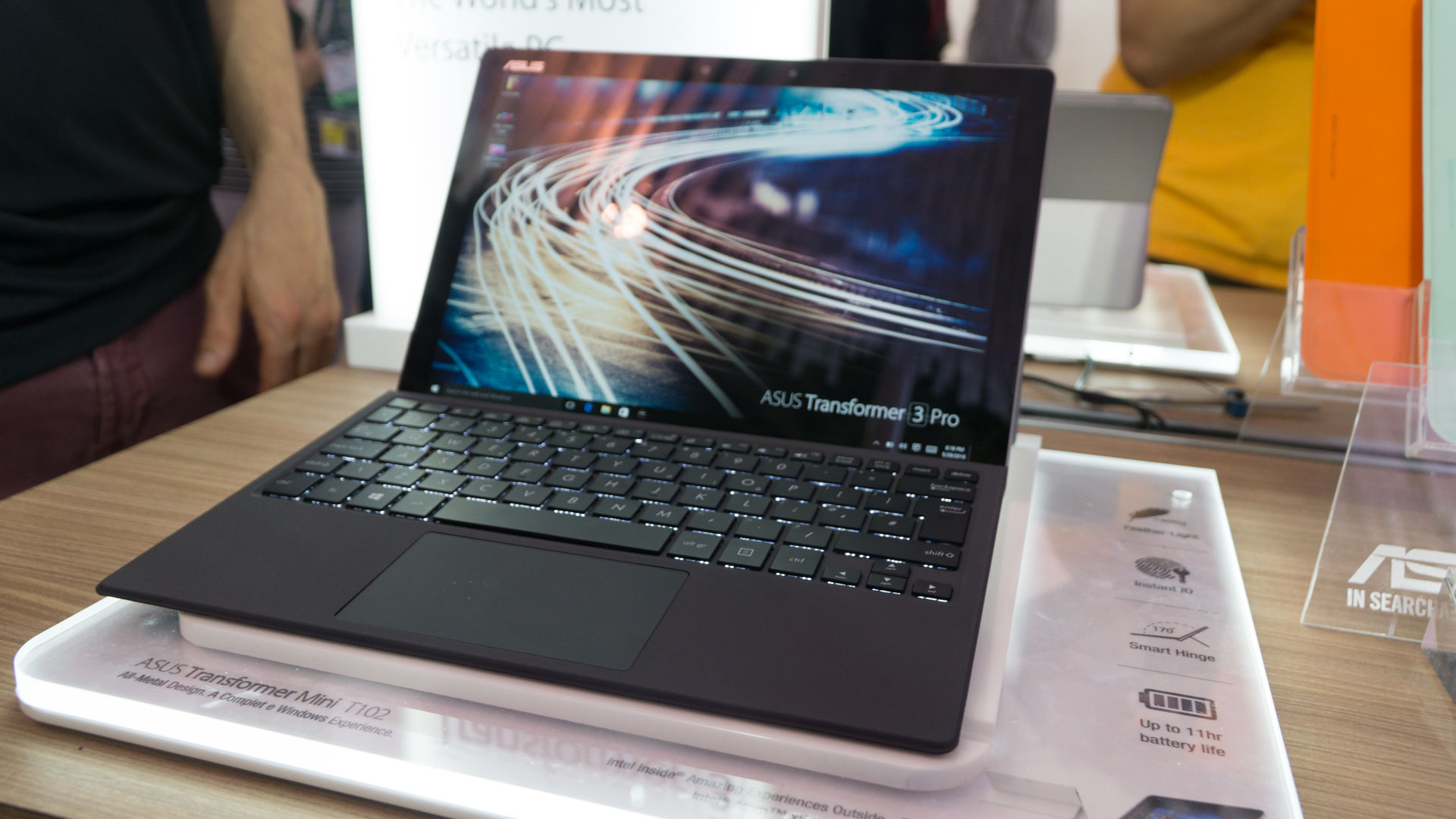 Asus threw down the gauntlet to Microsoft with the launch of the Transformer 3 Pro. The device, which is the only tablet we know of that comes with 16GB of RAM as standard, easily surpasses the Surface Pro 4 in terms of sheer value for money although Microsoft's flagship tablet remains the better known (and probably more trusted) of the two. Other than the standard keyboard, the Transformer also has a docking station, a stylus and even a trusted platform module (TPM) for improved security within an enterprise setting.
Read the full review: Asus Transformer 3 Pro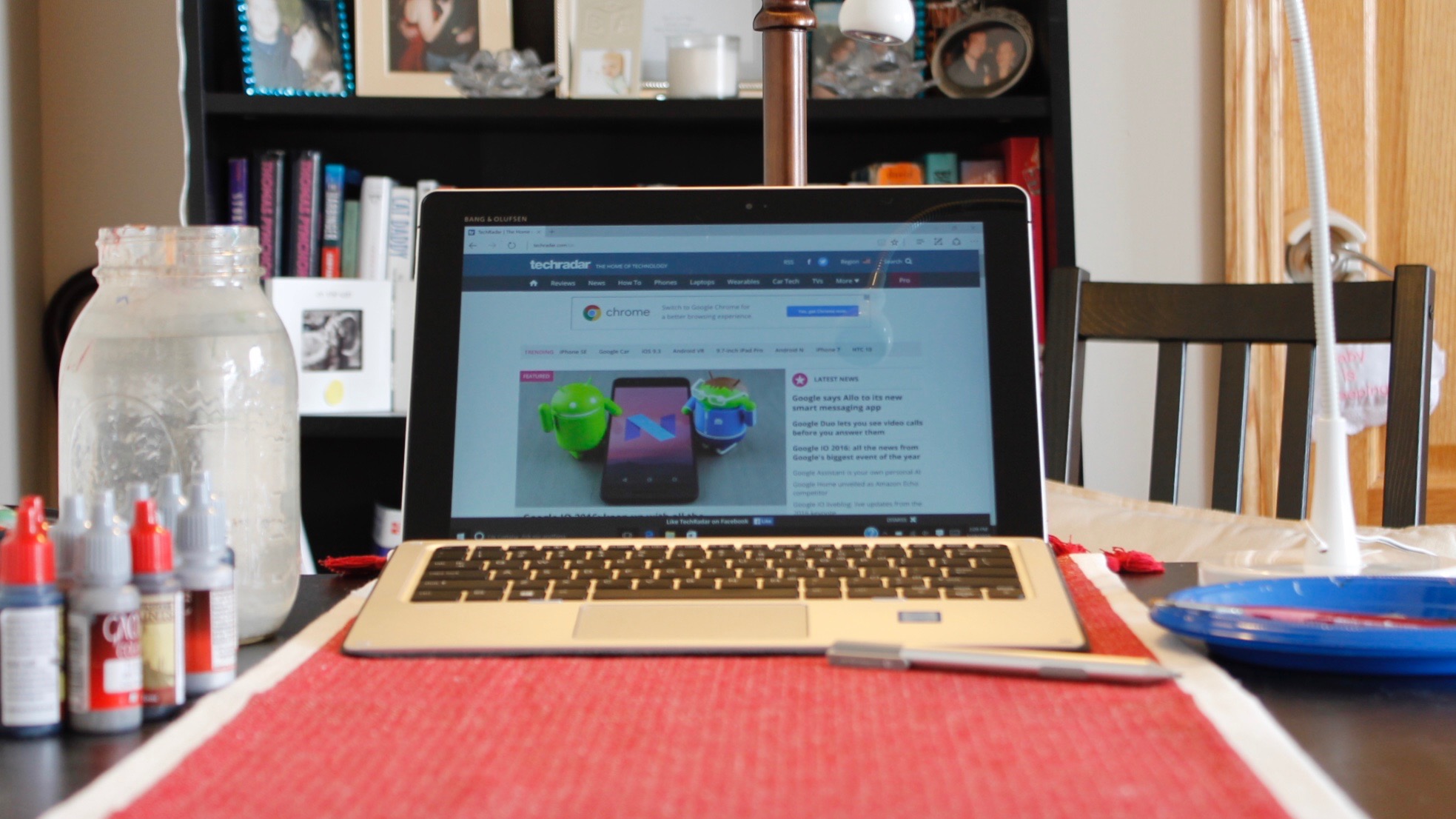 Just like the rest of the competition, HP took inspiration from Microsoft's playbook when building the Elite x2 1012, which clearly targets the business market. Like Fujitsu, HP made sure that its product was designed with enterprise users in mind. It is sturdy, undergoing a 12-point stress test, is very easy to upgrade and comes with a number of security features. There's an active pen and a keyboard, and our reviewer said that typing on the latter was "as comfortable as it is on a real notebook". Not everything about the design is perfect – such as the hinge – but overall this is a tempter with a great keyboard and screen.
Read the full review: HP Elite x2 1012 G1
Chuong Nguyen, John McCann, Matt Hanson and Henry Casey also contributed to this article
source : techradar.com
This post first appeared on Daily Kiran, please read the originial post: here