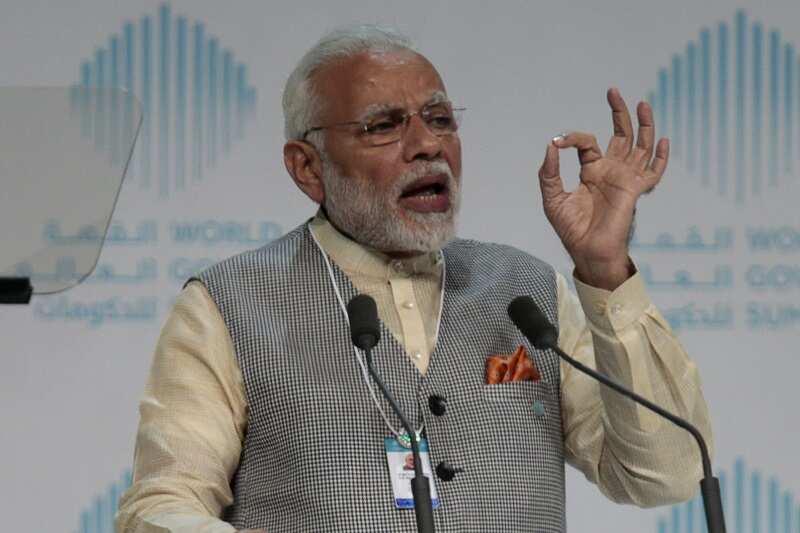 NEW DELHI: With the view to safeguard environment, Prime Minister Narendra Modi on Sunday propounded the concept of six Rs for sustainable development – Reduce, Reuse, Recycle, Recover, Redesign and Remanufacture.
Delivering the keynote address at the inauguration of the World Government Summit in Dubai, PM Modi said that humans are using Technology in ways that are affecting nature adversely.
"The cost of doing so is heavy. For the future of mankind, we do not have to struggle against nature but find a symbiotic path with it," he added.
The Prime Minister, therefore, proposed the six Rs that countries should adopt: "We need to follow the six Rs that stand for reduce, reuse, recycle, recover, redesign and remanufacture; this will us to point where we can rejoice."
The accessibility of technology has empowered the common man, and this empowerment has been bolstered by 'minimum government, maximum governance', the Prime Minister elaborated.
"The 'E' in E-governance actually stands for effective, efficient, easy, empower and equitable," he added.
He also warned against using technology as a means of destruction and called for using it as a means of development.
"Even after all the development, poverty, malnutrition has still not been eliminated. On the other side, we're investing a large portion of money, time and resources on missiles and bombs. We will have to be alert and use technology as a means to development and not destruction," Modi said.
The Prime Minister also expressed pride on behalf of India, at being called as the Chief Guest at the sixth edition of World Government Summit.
He hailed the use of technology by the Dubai government, saying a desert has been transformed. "It's a miracle," he said, describing the Gulf emirate as an example for the world.
Noting that 9.5 per cent of the world's population lives below the poverty line, despite the tremendous population growth, he said, "Today there are great challenges… Poverty, unemployment, education, housing and human catastrophes. We can all overcome them through development. This is what my government is working on using technology," said Modi, adding that his government's mantra is 'sabka saath, sabka vikas'.
The PM said that 65 per cent of India's population is under 35 and the dream of a new India will be achieved by empowering the youth with technology.
"We have built a technology system, so that India has become a major innovation country in business ventures," he said, adding that by 2022, the income of farmers will be doubled.
Modi said the ease of using technology and its spread has empowered the common man and this empowerment has been furthered by the minimum government and maximum governance.
"We are living in the world of inter-linked, inter- connected and inter-dependent. To a great extent, our problems and their solutions are undividable. This is certain that we will have to work together to find the solution of problems that may arise in the coming decades before the world. And technology will play a big role in that," he added.
On this visit, India and the UAE have signed five Memorandum of Understandings (MoUs) at the Presidential Palace in Abu Dhabi.
After the event, the Prime Minister will leave for Oman, which is his last-leg of the four-nation Middle East tour and will return to New Delhi on Monday.
(With inputs from PTI)
Source : timesofindia
This post first appeared on Daily Kiran, please read the originial post: here