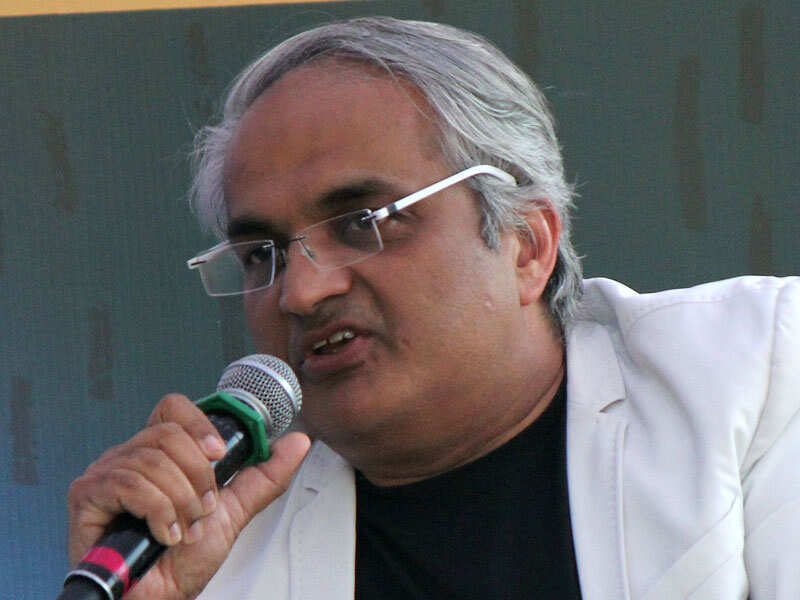 MUMBAI: Angel Investor Mahesh Murthy was arrested on Friday for alleged stalking and sexual harassment of a Delhi woman in early 2017. He was released on bail hours later.
The woman had moved the National Commission for Women last April accusing Murthy of making objectionable, derogatory and sexual remarks and obscene signs. Later, the commission received four other similar complaints against the co-founder of Seedfund, a venture capital fund for early stage investment in startups. The NCW sent the complaints to the Maharashtra DGP in November and later lodged a complaint with Khar police attaching copies of objectionable WhatsApp messages and derogatory and sexual remarks made against women by Murthy. Khar police filed an FIR against the Bandra (W) resident on December 29 after a preliminary probe.
Khar police said the women, who are from Mumbai, Delhi and other parts of the country, include a government officer, a journalist and an HR professional. Some of the experiences that the women shared ranged from inappropriate electronic messages, verbal advances to physical grabbing.
Khar police senior inspector Ramchandra Jadhav confirmed Murthy's arrest and said he had been booked for stalking , sexual harassment and publishing or transmitting obscene material. A person convicted first time under IPC section 354 (D) faces up to three years jail, and the term may go up to five years for subsequent convictions.
When TOI sent a text to Murthy seeking his version, he replied via WhatsApp: "I received anticipatory bail in this case some time ago. I am told its a procedural technical arrest and I have already been released on the bail granted earlier. This is exactly the same issue on which I had filed a case earlier and where the Delhi high court had already passed an interim order in my favour and against the complainant back in April 2017. I believe this is an attempt to counter-sue. I will fight this too in court to defend my reputation to the fullest of my ability."
One of the victims, an author, alleged that Murthy had touched her inappropriately at a Mumbai cafe during a business meeting in 2004. Another woman complained she had a similar experience at the same cafe around six months before that.
Prior to starting Seedfund with Pravin Gandhi and Bharati Jacob in 2006, Murthy had started Passionfund which too focused on startups. Murthy also started Pinstorm — a marketing consulting startup — in 2004. Last year a group of shareholders at Pinstorm, who account for 10% of shareholding of the company, had sent a legal notice to Murthy accusing him of mismanaging company funds. Murthy promised to select shareholders saying he will buy back shares from them but it hasn't happened yet, a shareholder in the company said.
Source : timesofindia
This post first appeared on Daily Kiran, please read the originial post: here