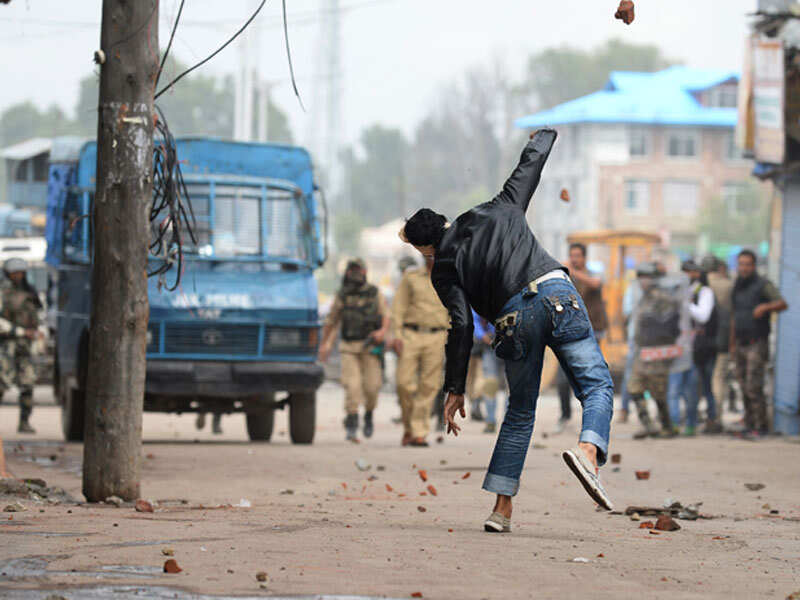 NEW DELHI: Nineteen years after he fought off intruding Pakistani forces atop the mountains of Kargil, Lt Colonel Karamveer Singh has geared up to fight another battle.
Angered by J&K Police's FIR against his son, Major Aditya Kumar, for the firing by Army personnel on stone-pelters in Shopian, Singh approached the Supreme Court on Thursday to protect "the morale of soldiers who are facing all odds in performance of their bonafide duties and laying their lives in the line of duty to uphold the dignity of the Indian flag".
In his Petition filed through advocate Aishwarya Bhati, Singh, who also did a stint with the United Nations peacekeeping operations, accused the state government of falsely implicating his son in the case.
He said his son was not present at the site of the incident and argued that the Army contingent was forced to open fire to disburse the stone-pelting mob to save themselves from being lynched.
He said Major Aditya was not present at the spot and, therefore, could not have taken part in the action that the soldiers were forced to take purely for "self-protection".

"The petitioner is constrained to file the petition for quashing of the FIR, in view of the extremely hostile situation on the ground, whereby an FIR has been registered by the local police against him, who is an Army officer and was performing his bonafide duties as directed by the Centre. The manner in which the lodging of the FIR has been portrayed and projected by the political leadership and administrative higher-ups of the state reflects the extremely hostile atmosphere in the state," the petition said.
"The unruly behaviour of the unlawful assembly reached its peak when they got hold of a junior commissioned officer and was in the process of lynching him to death. It was at this moment that warning shots were fired at the unlawful assembly which as per the said terms of engagement is the last resort to be taken before opening fire. The unlawful assembly again refused to spare the life of the officer and, therefore, fire was lawfully opened on the unlawful assembly with an aim to disperse the violent mob and protect government servants and property," the petition added.
"Having served for so long, framing of my son is extremely painful to me personally. It is, therefore, very clear that where one small team of soldiers is assigned the responsibility to handle disturbed and unfavourable situations, power to take prudent decision and getting them executed by trained soldiers absolutely devolves upon local commander of the team. In this situation, it is his sense of judgment which plays an important role and, accordingly, various legitimate methods of resolving the dispute or completing the task is carried out. His wisdom and sense of making balance between rights of innocent and right action on delinquents must be measured considering the situation and thus, application of free mind and absence of duress becomes subject of vital importance," the petition said. Source : timesofindia
This post first appeared on Daily Kiran, please read the originial post: here