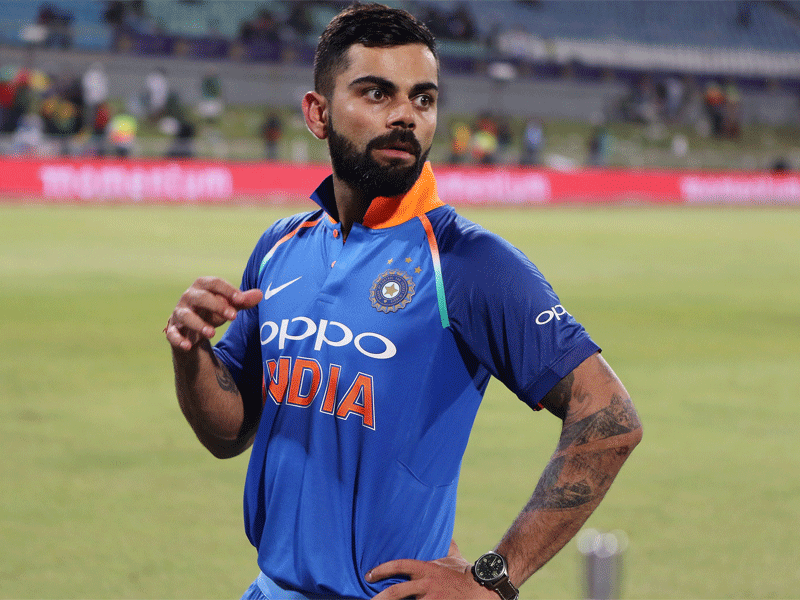 JOHANNESBURG: Had he scored five more runs in singles and doubles, Virat Kohli would have ended up scoring – just by running between the wickets – what nine South African batsmen collectively managed in the third ODI. The India skipper ran 75 singles, 11 doubles and a triple – outside of the 12 fours and two sixes – to reach his 160 in 159 balls. No wonder Twitter went: South Africa beat Virat Kohli by 19 runs.
ALSO READ: Kuldeep, Chahal could be the X-factor in 2019 World Cup, says Virat Kohli

Kohli has been trending globally these last 24 hours and more. Former cricketers to present, cricket statisticians to enthusiasts, experts and novices, they've all had something to say on him. "The greatest ODI player," say Michael Vaughan and Michael Clarke. "Keep the runs flowing," said Sachin Tendulkar. For all the chatter that's surrounded his 'attitude' this last one year, the 29-going-on-30 cricketer has had the entire world eating out of his hand.
ALSO READ: Virat Kohli is a genius and best in the world, says Javed Miandad

"Look I'm going to be 30 this year. I want to play this kind of cricket even when I am 34-35. That's why I train so much," says the skipper. The rate at which he's gone about in One-day cricket since January 2015 – 14 centuries and 12 half-centuries – Kohli has taken batting in the 50-day format to a different level. If he achieves his target of remaining supremely fit at 35 and beyond, one can only imagine the bar he'll be setting for future generations.
When Kohli was batting in the 90s on Wednesday, he began cramping. "I thought I might not have enough energy left," he said later, only to add: "Amazing things can happen when you are thinking 'team' all the time. You can push your body beyond limits that you might push yourself otherwise. I experienced that today, and that was an amazing feeling".
There was schoolboy enthusiasm when he spoke. "I like to play with intensity. Once that is gone, I don't know what I am going to do on the field. I try to protect that. I try to train as much as I can. Keep a check on my diet. Those things pay off on days like these," he says.
Giving up on his favourite 'kulche chole' (a popular north Indian snack) hasn't been the India captain's only sacrifice. Shankar Basu, Team India fitness trainer, will tell you how the 29-year-old has gone around raising the bar for cricketers not just in India but around the world.
"When Basu first met Virat, I remember the conversation. Basu said, 'So skipper, what do you want to do?' And Virat said, 'Count the fittest of cricketers around the world. I want to be 25% fitter than them,'" says a member of the Indian team management.
No wheat, no rice, no curry, no dessert – the cricketer lives on a diet packed with grilled fish, grilled chicken, steamed vegetables, spinach and salads, broccoli and egg-whites, personalised breads and spreads and whatever else his trainer has listed for him. Not once does he cheat.
"Between him and his gym time, there's no space for anybody to walk in. Doesn't matter who it is. It's the place where he breathes. He's at least 50% ahead of the rest of his team," say those who track his daily activity.
For a cricketer who pursues excellence which such single-mindedness, an innings like the one on Wednesday was simply another day at the office. Source : timesofindia
This post first appeared on Daily Kiran, please read the originial post: here