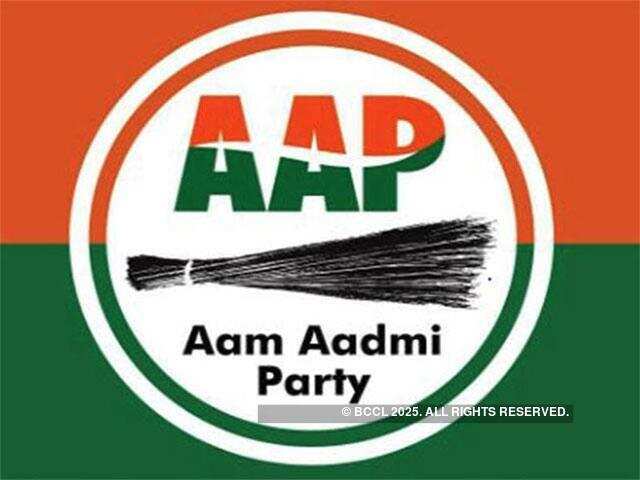 NEW DELHI: The division bench of the Delhi high court (HC) today ordered the Election Commission (EC) to file a written reply containing the facts that led to it disqualifying 20 AAP MLAs, and set February 7 as the next date to hear the case.
The Delhi HC division bench wants a detailed affidavit from the EC on its decision.
Yesterday, the Delhi HC transferred to its division bench the plea of the AAP MLAs challenging their disqualification. The HC also extended its interim order to the EC to not issue any notification for bypolls in Delhi. The disqualification necessitates bypolls in the 20 Delhi constituencies the MLAs are from.
The court's direction came after advocate Prashant Patel, on whose plea the EC recommended disqualification of the legislators, moved an application seeking transfer of the matter to a division bench
The single-judge bench of Justice Vibhu Bakhru fixed the matter before the acting chief justice for Tuesday,
Last Wednesday, the Delhi HC refused to pass any interim order on staying the disqualification of 20 AAP MLAs for holding offices of profit.
The court then ordered the EC to make no announcement whatsoever for bypolls in Delhi until the next date of hearing of the AAP MLAs' plea, which was today. The high court also summoned all the records pertaining to the proceedings leading to the recommendation of the EC to disqualify the 20 MLAs.
Last week, AAP legislators moved the Delhi HC against their disqualification, which President Ram Nath Kovind gave his assent to on January 21. Two days before that, the EC sent President Kovind its recommendation to disqualify the AAP MLAs for holding offices of profit.
Five of the former AAP legislators argued in their plea that the EC had acted in "undue haste" , and without "affording" and "giving any opportunity of a fair hearing" to the petitioners.
The ex-MLAs further argued that the EC "failed to follow due process of law by not offering the petitioners a full hearing before making the final opinion to the President". As well, the EC did not consider that "parliamentary secretary" was a "mere post" and not an 'office'.
"The holders of the post are only carrying out an additional function to assist governance. They do not have any executive powers and, hence, are not responsible for decision-making, unlike ministers," the ex-legislators claimed.
AAP appointed 21 of its Delhi MLAs as parliamentary secretaries in 2015 soon after it won a thumping majority in the Delhi Assembly polls. One of the 21 MLAs, Jarnail Singh, earlier already resigned.
The axed MLAs include Alka Lamba, Adarsh Shastri, Sanjeev Jha, Rajesh Gupta, Kailash Gehlot, Vijendra Garg, Praveen Kumar, Sharad Kumar, Madan Lal Khufiya, Shiv Charan Goyal, Sarita Singh, Naresh Yadav, Rajesh Rishi, Anil Kumar, Som Dutt, Avtar Singh, Sukhvir Singh Dala, Manoj Kumar and Nitin Tyagi. Source : timesofindia
This post first appeared on Daily Kiran, please read the originial post: here