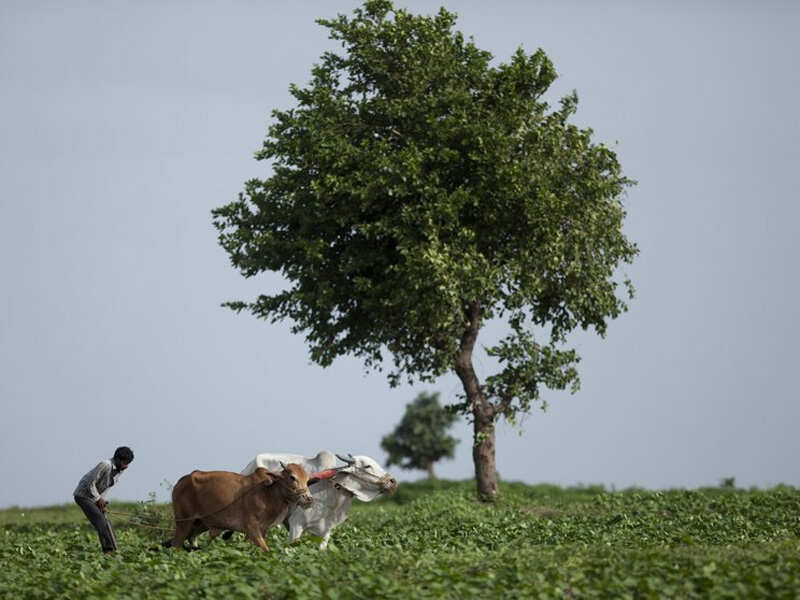 MUMBAI: The Shiv Sena on Tuesday held the Maharashtra government machinery responsible for the death of an elderly Farmer, who consumed poison over inadequate compensation for his land, and said ministers and officials concerned should be booked for culpable homicide.
Taunting the Devendra Fadnavis-led dispensation, the BJP's warring ally said problems like food, clothing and shelter are not solved merely by giving speeches.
Dharma Patil, 84, died at a government hospital on January 28, six days after he consumed poison at Mantralaya, the state secretariat, here on January 22. The farmer was protesting inadequate compensation for a plot of land acquired by the government for a project.
"When Dharma Patil reached Mantralaya, the chief minister was in Davos seeking investment for the state. What is the use of such investment when farmers back home are ending their lives?
"Problems like food, clothing and shelter are not solved merely by giving speeches. 'Bhashan (speech) mafia' has killed this farmer. The chief minister should run the government and not the BJP," the Sena said in an editorial in its mouthpiece 'Saamana'.
The death of Dharma Patil, it added, is not a sign of good administration.
"Those who have been going around painting a rosy picture saying 'acche din' have arrived in peoples' lives are the ones responsible for his death. The compensation of only Rs 4 lakh for his land was a cruel joke played on him by the government," the Uddhav Thackeray-led party said.
The saffron party alleged that the government has appointed agents to acquire lands in the name of development and schemes. These agents, it said, ensure that farmers like Dharma Patil are only given Rs 4 lakh instead of the right amount of compensation.
"The state administration is responsible for Dharma Patil's death. Therefore, those demanding that the ministers and officials concerned should be booked for culpable homicide are not wrong," the Sena said.
Opposition parties are also making a similar demand. But they themselves were in power in the state for 15 long years, the party said.
During their tenure, as many as 15,000 farmers from Vidarbha-Marathwada regions committed suicide. Hence, those who were in power at that time should also be booked for culpable homicide, it added.
Source : timesofindia
This post first appeared on Daily Kiran, please read the originial post: here