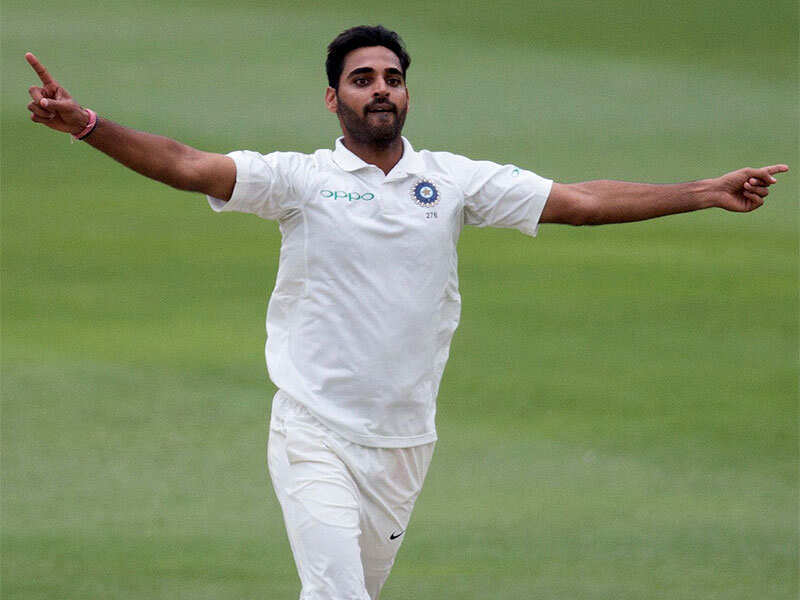 Praising the Indian side on winning the third Test against South Africa, former captain Krishnamachari Srikkanth singled out pacer Bhuvneshwar Kumar as the biggest gain of the series.
ALSO READ: Kohli credits belief for third Test turnaround

In his column for TOI, Srikkanth wrote that no amount of encomiums will be enough to praise the resilient effort of the Indian side and the win at the Wanderers should rank as one of the finest Test victories overseas for more reasons than one.
"I can safely assure that playing Test cricket overseas is tough business but the conditions in Johannesburg made it almost impossible to compete. The Indian batsmen showed the required gumption to fight it out. To be consistently hit on the knuckle and ribs and yet continuing to fight showed the mental strength of this side," Srikkanth wrote.
ALSO READ: India pull off memorable win at Wanderers
"Another feather in India's cap was going in with an all pace attack. This move showed the positive intent of Virat Kohli and his desire to win. Full credit to the bowlers, their body language was exemplary and even during the partnership between Amla and Elgar they never let the intensity go," the former opener added.
"The biggest gain from the series was the excellent effort of Bhuvneshwar Kumar. In a series where runs came at a premium, Bhuvi showed admirable character and composure. Always under the radar, the all-rounder is certainly becoming the most vital cog in the team sheet. I am sure he will have a lot to offer in Australia and England as well," Srikkanth opined.
"The last time India managed to pick 60 wickets in a three-Test series (outside Asia) was in England in 1986. In terms of pace, the current side has it better but where I can draw a parallel, is they are hunting as a pack. The wickets might not have been distributed equally but each bowler did his job just about right. If the attack works as a unit the chances of them succeeding is always high and that is what happened in South Africa. From now on, teams will think twice before preparing a green top against India. There is a lot of cricket left to be played in the series and I am sure the one-dayers and T20s will be exciting as well," Srikkanth signed off.
Source : timesofindia
This post first appeared on Daily Kiran, please read the originial post: here