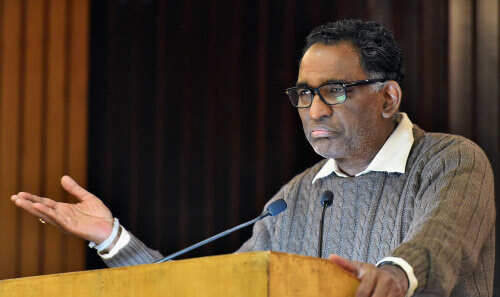 VIJAYAWADA: Supreme Court Justice J. Chelameswar on Sunday said that though inequality is prevalent in all countries of the world its prevalence was more in India, adding that equality of all was the keystone of the Indian Constitution.
"Inequality is there in all countries in different forms and due to various reasons. (But) In this country it is more," he said while delivering a lecture on 'Constitutionalism and the Role of Civil Society'.
Justice Chelameswar, the second senior most Judge of the apex court, said that inequality exists in terms of religion, caste, language and region and there are historic reasons for the same.
He said India was not the only country where inequality exists. "It is there everywhere, even in the US, which is seen by many as as a heaven on earth and the model of democracy."
The SC Judge said that the Indian Constitution shows the way on how to remove inequality.
"Equality is the keystone of the Indian Constitution," he said pointing out that Articles 14 to 18 of the Constitution direct the government to ensure equality in all spheres of life.
"The Constitution is not another book or collection of few articles. It's an expression of the way of life a nation, a society, chooses to live."
The apex court judge said the Constitution was not merely a political arrangement or rules of governance but something on which the future of the country depended.
Justice Chelameswar was in Vijayawada in his home state of Andhra Pradesh to deliver the K. Ravindrarao memorial lecture at Siddharth College.
On January 12, Justice Chelameswar, along with three other senior most Supreme Court Justices Ranjan Gogoi, Kurian Joseph and Madan B. Lokur had held an unprecedented press conference in Delhi to raise various issues pertaining to the Supreme Court's administration, including allotment of sensitive cases.
Justice Chelameswar also expressed displeasure over efforts made on the social media to link him to a political party.
"Immediately after becoming a (Supreme Court) Judge, I cut my political connections. It is not good to talk whatever comes to our minds because we have the freedom to speak," he said.
He made it clear that he would not approach the government for any position after retirement.
Source : timesofindia
This post first appeared on Daily Kiran, please read the originial post: here