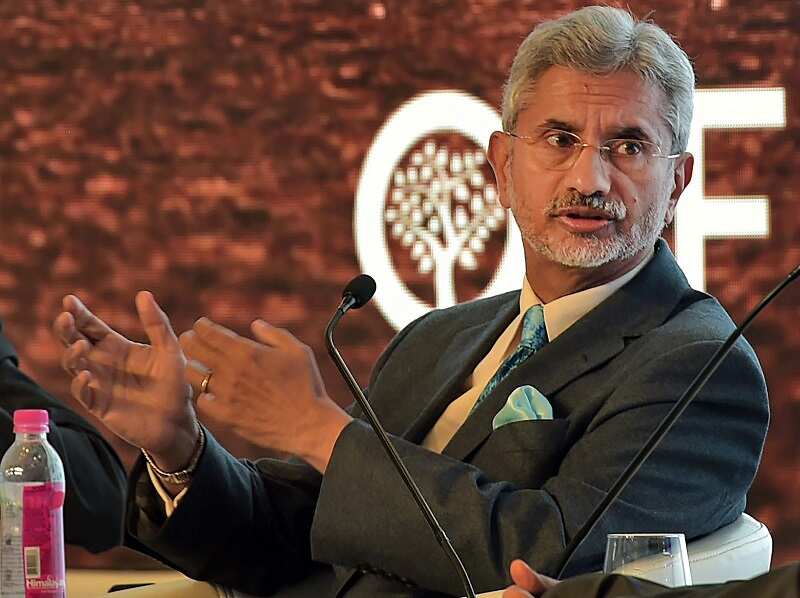 NEW DELHI: S Jaishankar, the architect of Prime Minister Narendra Modi's foreign policy, retires today after a three-year term as foreign secretary.
Appointed by PM Modi on January 28, 2015, Jaishankar is India's longest seving foreign secretary in four decades.
While he is one of five officials of secretary rank, Jaishankar stands a cut above the others due to his diplomatic acumen and Modi's faith in him as a foreign affairs advisor.
During his tenure, India's foreign policy was a counterpoint of Modi's aggressive courting of the West and the East and Jaishankar's nuanced diplomatic savvy.
Though a man with many laurels to his name, Jaishankar will be remembered for negotiating India's civil nuclear agreement with the United States. The deal took more than three years to come to fruition, but it was finally signed in October 2008 and signaled a watershed in US-India relations.
During Modi's visit to the US in September 2014, Jaishankar stage-managed the Prime Minister's grand Madison Square Garden event, which was attended by over 18,000 people. The visit also set the stage for then US President Barack Obama's visit to India as the chief guest on Republic Day.
As foreign secretary, Jaishankar helped negotiate a peaceful resolution to the stand-off between Indian and Chinese troops at Doklam under the guiding principle that differences should not become disputes between the neighbours.
He paved the way for Modi's visit to Israel in July 2017, the first by an Indian prime minister, and was instrumental in brokering a strategic partnership between the two countries.
If external affairs minister Sushma Swaraj is the face of Indian foreign policy under PM Modi, then S Jaishankar is the driving force behind it.
The distinguished diplomat has an experience of almost 40 years in the foreign service. He was India's ambassador to China from 2007 to 2009, acted as high commissioner to Singapore, and served as ambassador to the Czech Republic from 2001 to 2004.
Jaishankar was India's longest-serving ambassador to China, with a four-and-a-half year term. As envoy to Beijing, he was involved in improving economic, trade and cultural relations between China and India, and in managing the China-Indian border dispute.
In September 2013, Jaishankar was appointed as the Indian ambassador to the United States. He took charge on December 23, 2013 when ties between New Delhi and Washington were at a low point, owing to the Devyani Khobragade incident, and he was hands-on in negotiating the Indian diplomat's departure from the US.
Born in New Delhi, Jaishankar did his schooling from Air Force Central School, and is a graduate of St Stephen's College at the University of Delhi. He has an MA in Political Science and an M Phil and PhD in International Relations from Jawaharlal Nehru University (JNU), where he specialized in nuclear diplomacy.
Source : timesofindia
This post first appeared on Daily Kiran, please read the originial post: here