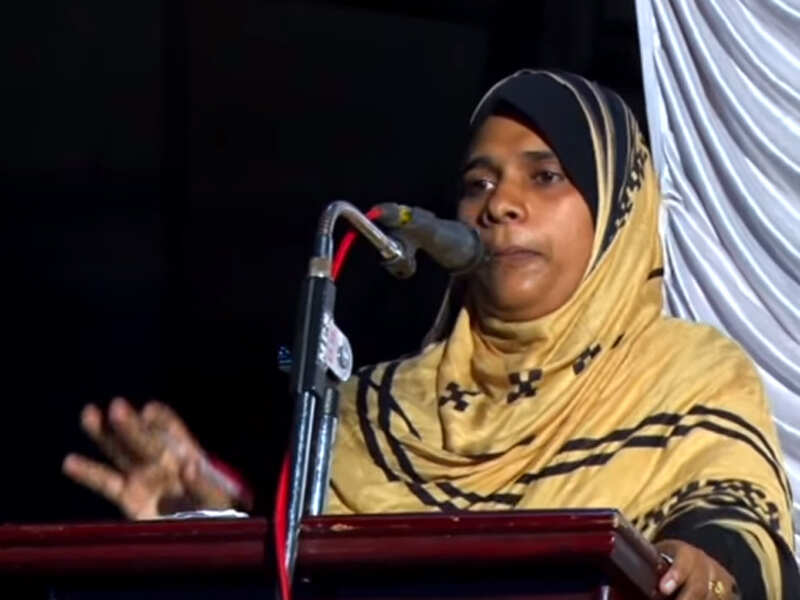 MALAPPURAM (KERALA): Breaking gender stereotypes, a 34-year-old Woman has led Jumu'ah, a Friday prayer service of Muslims, here in Kerala, claimed to be the first in the history of the country.
Jamitha, the general secretary of Quran Sunnat Society, took the role of the 'imam' of the prayers held at the office of the Society in the Muslim-dominated district yesterday.
Jumu'ah, the congregational prayer held every Friday, is usually led by men.
Around 80 people, including women, gathered to attend the prayers, led by the woman 'Imam', the Society sources said.
Jamitha, known as 'Jamitha teacher' among her fellow people, said the Holy Quran never discriminates between men and women and Islam never stops women from being 'imams'.
"It is for the first time that a woman is leading Jumu'ah in the history of our country. It was held at the central committee office of our Society, where we used to gather every Friday for the prayers," she told PTI.
It was not mandatory for the Jumu'ah to be held only at mosques, she said.
Hailing from Thiruvananthapuram, Jamitha also said she would continue to lead the prayer service on Fridays.
The radical move has kicked up a wide debate for and against the practise of a woman leading Jumu'ah, on the social media.
Source : timesofindia
This post first appeared on Daily Kiran, please read the originial post: here