Having great Balance is absolutely critical to a consistently well performing golf swing. The simple fact is that everything about your golf swing gets better when you stay on balance.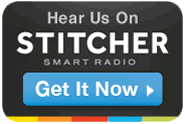 In this Show You Will Learn:
Why so many amateur golfers have terrible balance and what that means for their golf swing.
How to improve your balance with a few specific core and leg exercises.
Where to find flaws in your balance with a few simple swing drills.
Plus much more.
Listen to This Week's Show
Download on iTunes here
Download on Stitcher here
Download on Spreaker here
Download on SoundCloud here.
Links from This Week's Show:
Article: Golf Drills and Exercises to Improve Your Balance
This Week's Show Sponsors:
Impact Snap: The Impact Snap release trainer is one of the hottest training aids on the market and it's currently used by 20 of the Top 100 golf instructors. This simple, portable device can be used anywhere and provides excellent feedback for teaching the proper release. Find out more and order yours today by visiting ImpactSnap.com.
DRAFT: Like playing daily fantasy? If so, you need to check out DRAFT. Believe it or not, your chances of winning on DRAFT are almost three times better than on FanDuel or DraftKings! Simply search "DRAFT" in the iOS or Android app store to download and start playing today. Make sure to use the promo code golfpodcast when you register for an exclusive deposit bonus. Find out more by visiting PlayDRAFT.com today.
Thanks for tuning to The Golf Podcast!
---
---