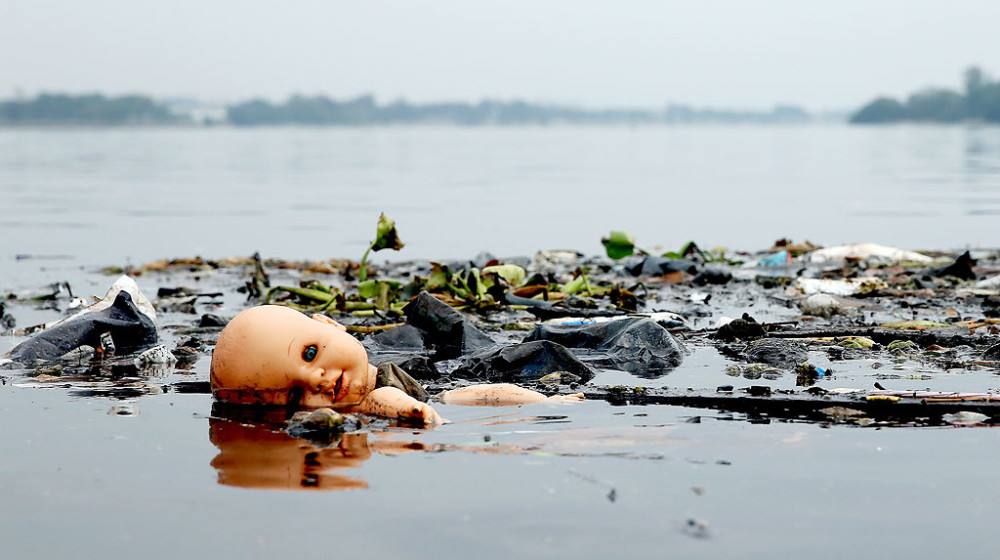 RIO DE JANEIRO – The elite athletes who will be vying for the long distance, open-water swimming medals off Copacabana Beach can't wait for the transformative effects the Rio water will have on their bodies.
"I'm so psyched to let the viruses, human waste and bacteria in the ocean go to work on my internal organs and mutate me into a half-fish, half-human hybrid," beamed Oussama Mellouli of Tunisia. "I can't believe I have the chance to not only compete for a medal, but also to grow a brand-new set of gills along the way."
A poll of the qualifying swimmers showed that they were most excited to sprout shark-like fins on their extremities, with the development of propulsive tails and "puckered fishy mouths" coming in at a close second and third.
"I feel like I've taken the sport as far as I can in my current incarnation," said top swimmer Hayley Anderson of the United States. "Imagine the time I'll drop in the 10k marathon swim with a row of fins down my arms, helping me slice through the water for miles on end!"
In the true spirit of the Olympics, each swimmer was excited to be on the forefront of pushing their sport forward, as well as advancing the field of human-marine biology.
"When I started swimming as a little kid, I always pretended to be a fish. So it's really magical that after the water mutates my reproductive organs, I'll be able to lay roe of my own," gushed 2012 Olympic 10k gold medalist Éva Risztovof, getting teary-eyed. "And creating that new species will be an Olympic memory I'll carry with me for the rest of my life."
The post Olympic Marathon Swimmers Excited to Grow Performance-Enhancing Fish Parts in Rio Water appeared first on Robot Butt.