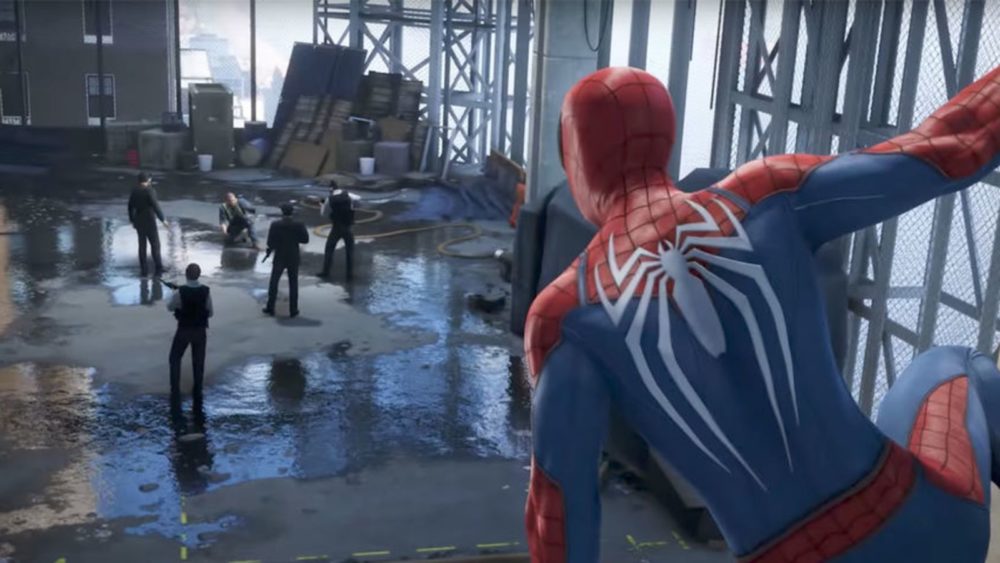 Gamers sure do love their gates. This time we have an especially fun one on our hands: #Puddlegate. It revolves around the upcoming Spider-Man game for PS4 and the fact that between a demo released last year and screenshots from the same portion of the game released this year, the developers have reduced/removed puddles from the environment. This led some in the community to complain about downgrading and decry that the game was nothing but lies and a sham and we need to boycott the game, etc. etc.
There are a whole slew of technical reasons why this may have been done, and there is also the basic idea that games still in development will always be in some degree of flux until the final product is complete. Plus, you know, it has nothing to do with whether or not the actual gameplay is any good, and as I understand it, gameplay is a vital component of *checks notes* games.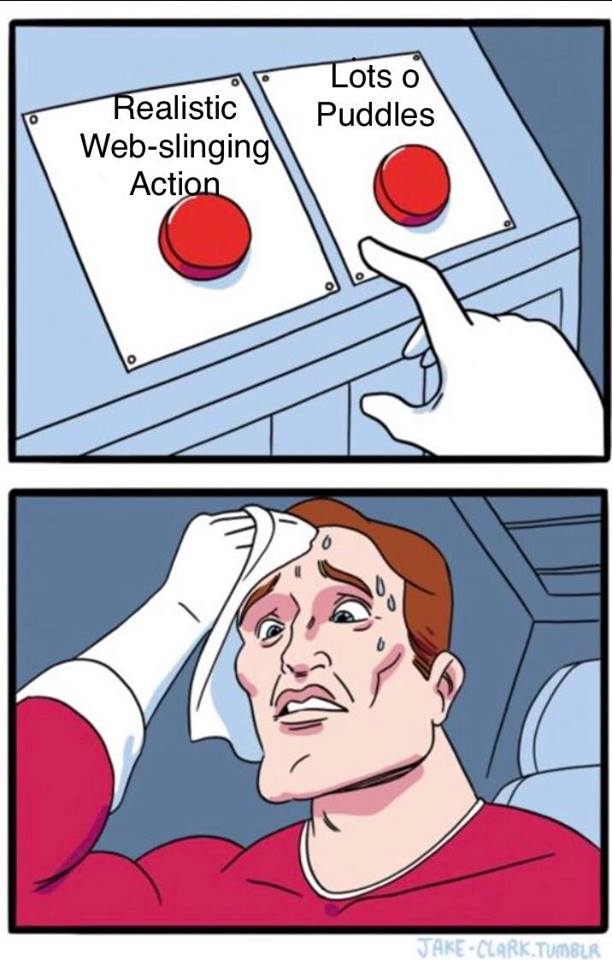 And while #Puddlegate has been mostly played for laughs on Twitter, elsewhere it is taken quite seriously with proclamations and deceptive advertising and ACTUALLY IT'S ABOUT ETHICS IN MOISTURE MANAGEMENT. So in fairness to their passion, I have decided to chronicle some of the other issues the game currently lacks or suffers from, rendering it an unplayable mess:
No Battle Royale mode
Limited ability to doxx people you don't like
Bone Saw McGraw is not a playable character
The shadows objects cast in the mid-afternoon sun are 3/4 of an inch shorter than they should be
Game does not include free tacos
No Trump Tower missions included
Not enough Fire Emblem characters
Unwillingness to accept that nothing can meet the expectation of perfection and if that is what you expect from life you will live in a constant state of disappointment and never know joy
Spider-Ham is not a playable character
The post 9 Issues With the New Spider-Man Game Worse Than #Puddlegate appeared first on Robot Butt.