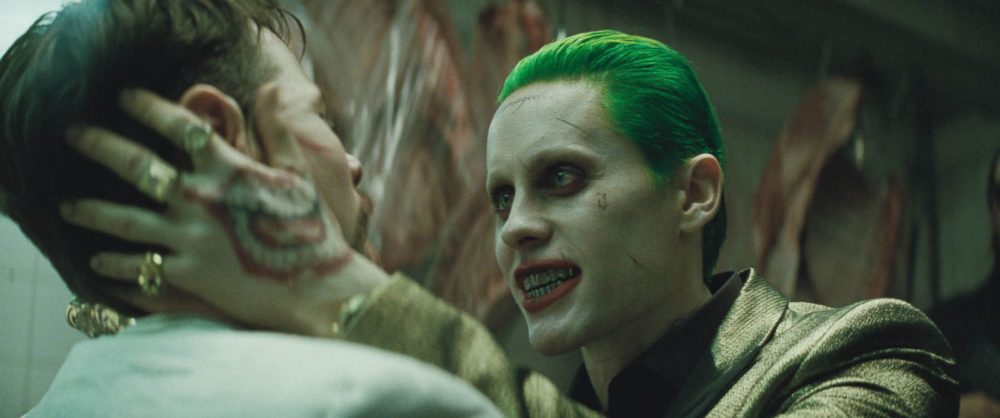 LOS ANGELES – Following today's announcement of the nominations for the 89th Academy Awards, actor Jared Leto went on a Twitter tirade bashing the Oscars and complaining that the list was "bogus" and "100% not true."
"If the Academy had any integrity, they would have accurately reported on my nomination for Best Actor Ever for playing the best Joker. Sad!" one of Leto's tweets read.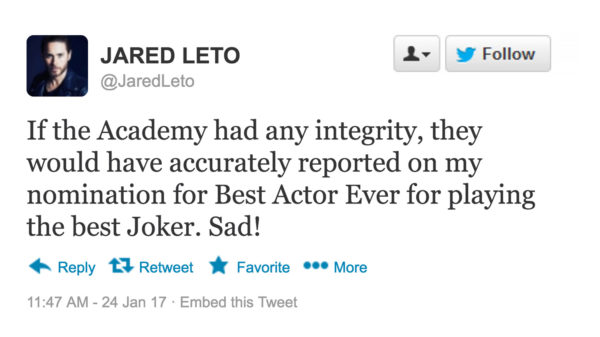 Leto, who was not nominated for his performance of the Joker in last summer's Suicide Squad, continued to lambast the Oscar ceremony as perpetuating "fake nods" and being a "rigged system." When it was pointed out that just a few years ago Leto had been nominated and won for Dallas Buyers Club, he responded with "I accept it when I win."
Despite all evidence showing that he was not in fact nominated for any awards, Leto assured his fans that he would in fact win and prove how much of a winner he is. He then said he had to make a quick call to Russian director Timur Bekmambetov "just to talk about things."
The post Jared Leto Decries Oscar Nominations as 'Fake Nods' appeared first on Robot Butt.