We all need a little something new when it comes to interior decor for our homes. You are probably looking around your living room asking yourself, what can I put on that wall or what else can I place in that corner? In this blog post, I will show off my favorites in Gold that will fit neatly in your home sweet home. Refresh in gold decor and I promise… You will be satisfied!
There are many ways you can incorporate gold into your interior design. Mirrors, chairs or picture frames – we could be here all day if I went down the list one by one. Check out our post on living room decorating tips to get additional inspiration for placement or ideas. At FROY, we have a selection of gold decor items for you to choose from that fit different design types.
1. Chairs
A great piece to refresh in gold is a chair – make it a piece that stands out. Chairs can go just about anywhere in your home, especially when they are in a metallic color.
Adding a framed or an entirely gold chair to your living room set is an ideal way to incorporate the color into your living area. A gold chair puts a wholly chic feeling into a room. For example, by adding a lustrous chair to your home office, you can turn a stale workspace into a glamorous spot.
If you are looking to get a bit fancier with your golds, a caged chair or one covered in faux fur will alter the look of any room into a decor dream. Anthropologie has eye-catching pieces and styles of gold chairs that everyone can fall in love with.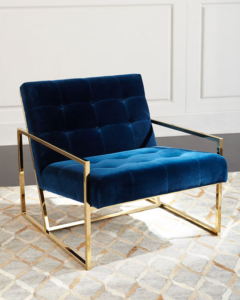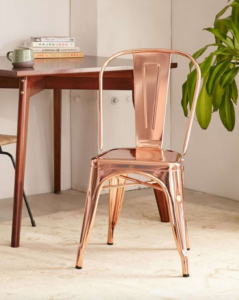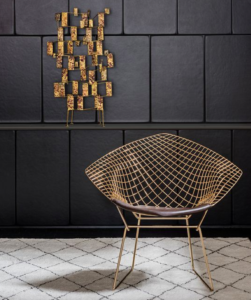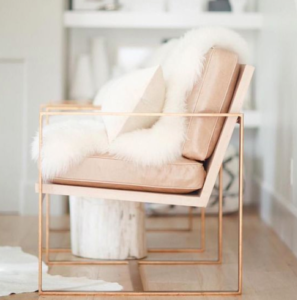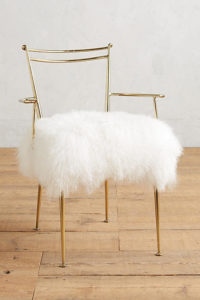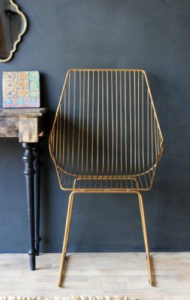 2. Lighting
When it comes to refreshing in gold, putting a little light into your life is just what you need. Gold pendant lights are becoming more common in trendy homes these days. There are an infinite amount of options out there for gold lighting. Caged, framed box designs to the more popular circular hanging pendant lamps, and the list goes on.
Another perk about gold decor, especially lighting, is that it can fit in just about any room and looks like it belongs. Changing your mind about home decorating happens pretty often and with a stunning gold light piece, you can keep it through all your design changes and it will always appear as if it was meant to be there all along.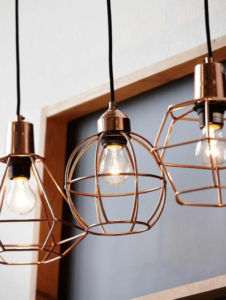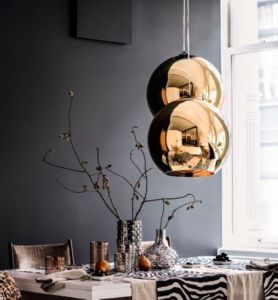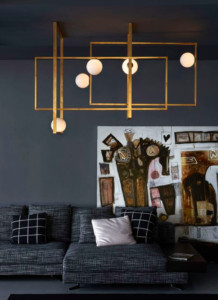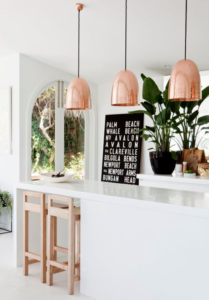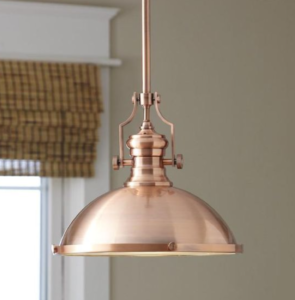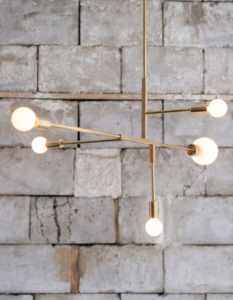 3. Decorative Accents
Gold decor on your coffee table or a huge shelf display can simply stun anyone who walks into the room. Just pops of gold here and there like a vase or a plant holder puts the right amount of refresh into your home goods. Popular items such as antlers or geomteric shapes are always a fun and easy way to incorporate the color.
For some inspiration on more gold pieces, Joss and Main is a great site to explore an abundance of options – it seems like their products are never ending! Who doesn't love a gold abstract plant holder for all your favorite succulents?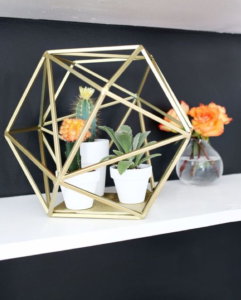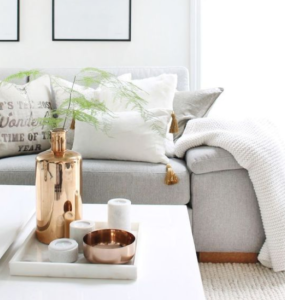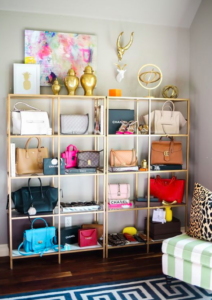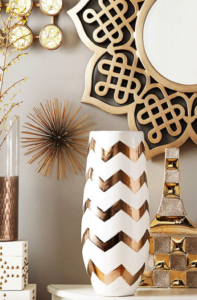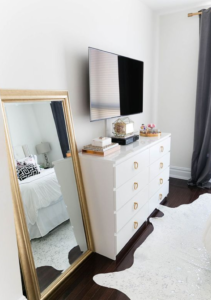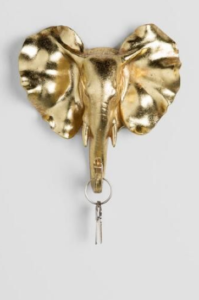 4. Living Room Inspiration
Living rooms are our most beloved space in our homes besides our bedroom. It is the room you probably spend the most of your time in, as well as the place where you entertain guests.
With so many different themes and styles you can choose from, gold can fit in all the knooks and crannies. The gallery of photos below show how gold can be spotted in different livings rooms that all have different decor themes. From girly to tribal and eclectic to neutral palettes, gold wins for a refresh on decor.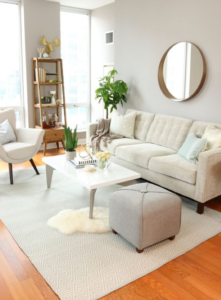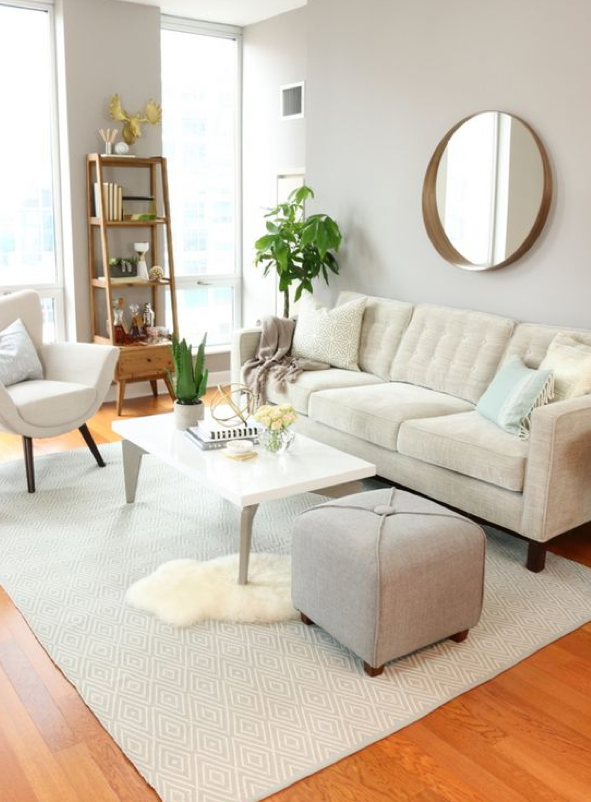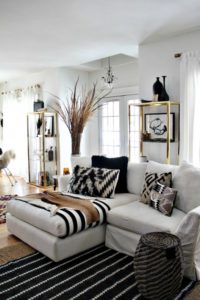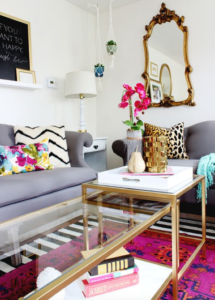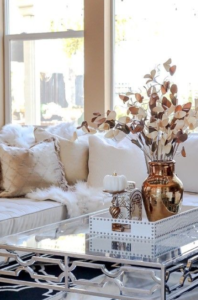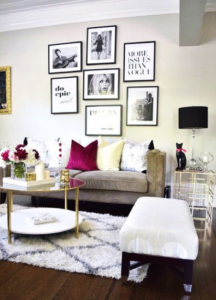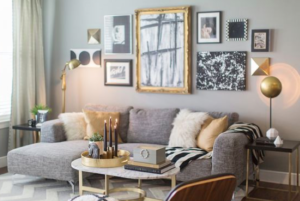 When you catch yourself wondering what to do with your home decor, gold will always be a top contender for interiors. Hopefully these picks of favortie items are helpful for your current or next project. Even the littlest things could always use a refesh of gold decor.
Until next time!
The post Refresh in Gold Decor appeared first on FROY BLOG.