Do you love your Instant Pot? Are you looking for new recipes you can prepare with your Instant Pot? How about some spicy (or not too spicy)Thai Chicken Curry with Vegetables?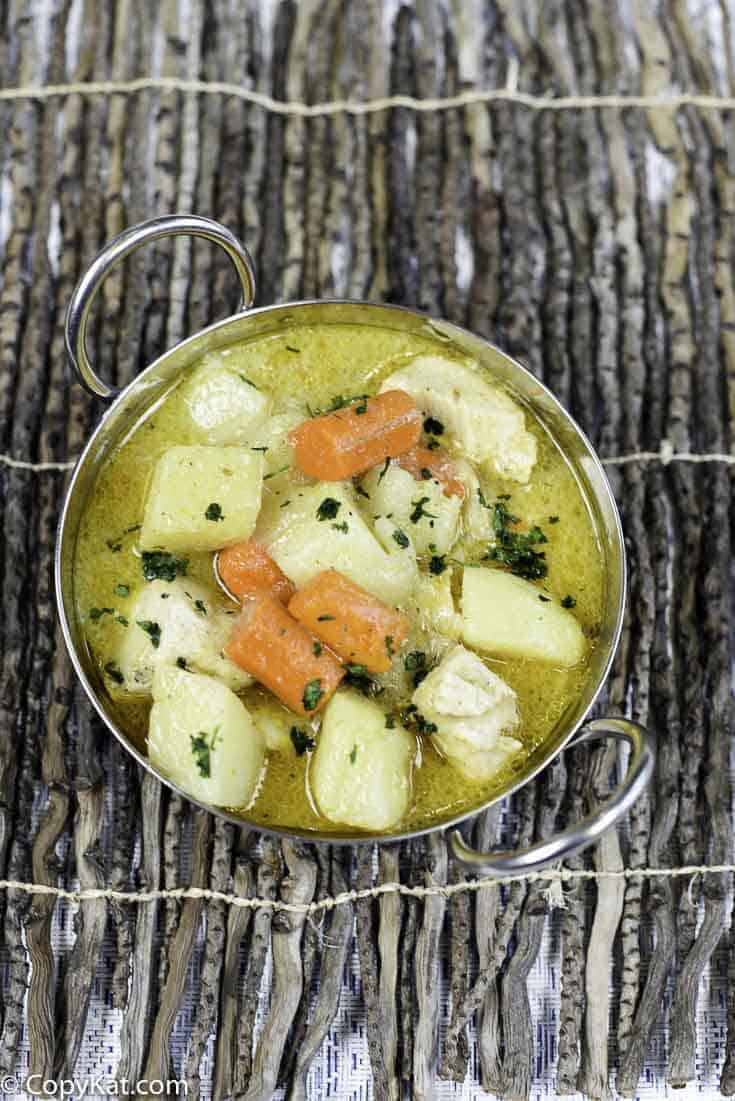 The Instant Pot is one of the most diverse kitchen appliances there are out there. You can make all sorts of food in your instant pot; you can prepare a pot roast, chili, beef stew, macaroni and cheese, and much, much more. This recipe for curry has become one of my go-to recipes. I love how simple it is to prepare. After my workplace was flooded lunch options at my day job became sparse. I love Thai curry. Thanks to a co-worker who used to work at a Thai restaurant, she gave me an idea of how to get the flavor you need.
How do you make delicious restaurant style Thai curry? You use what the restaurants use. If you live near an Asian store, Mae Ploy Thai Yellow Curry Paste tastes just like a restaurant. This curry paste is super easy to use, and it tastes so incredible. I have used this curry paste numerous times in chicken curry, and I have used it in a butternut squash soup as well.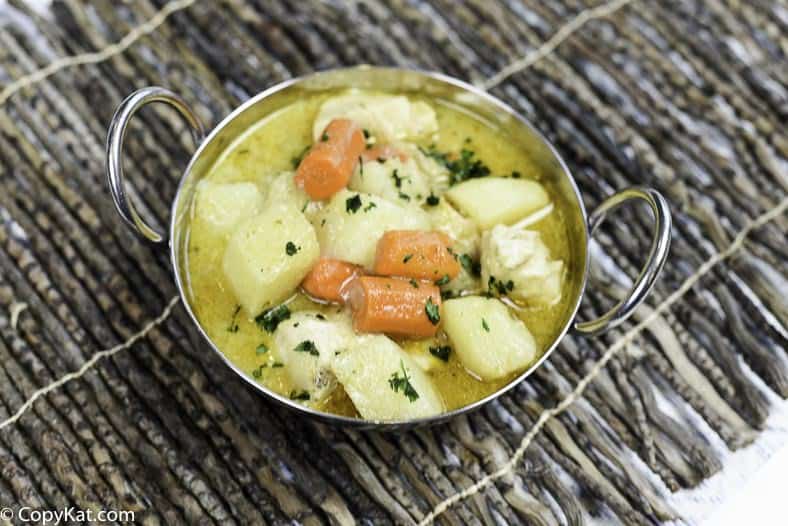 This recipe contains a few simple ingredients. You will need some vegetable oil, the curry paste, vegetables, and coconut milk (soy milk will also work, but it won't have the same flavor of coconut milk.) For this curry, I use potatoes, carrots, and onions. You could use other vegetables if you like. This curry reheats very well. I have begun to take it to work and reheat it there several days a week. If you like your curry thinner, you may want to add some additional chicken stock.
I hope you give this Instant Pot Thai Chicken Curry recipe a try, it is so easy to make, and I know you are going to enjoy this one.
The post Instant Pot Thai Chicken Curry with Vegetables appeared first on Restaurant Recipes - Popular Restaurant Recipes you can make at Home: Copykat.com.










Comments
You simply place the chicken in there cut up and raw. I let the ... by Stephanie
I am new to the Instant Pot and would like to try your Instant ... by Jean
I would like by Jean
would like to find Thai roll recipe do you have any ? by LUE
Related Stories
How to Make A Pot Roast in your Instant Pot
James Coney Island Juicy Lucy
Steak and Shake Garlic Double Steakburger