If your house is anything like mine, staying on top of the laundry is a never-ending battle. And how is it that my kids wear five different shirts every day? On top of it all, the cold winter means more layers and more laundry. So don't let your laundry pile up from a broken washing machine or a dryer that won't heat. Sears Partsdirect has the repair help you need to keep your washer and dryer up and running.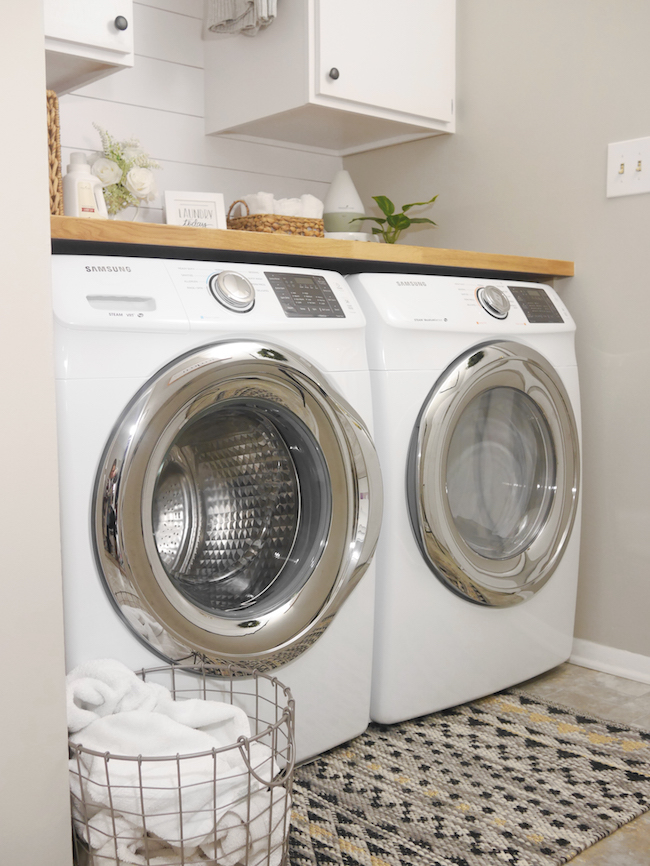 Stuff Lawyers Made us Say: We're partnering with Sears PartsDirect to provide candid opinions on their products and services. Sears PartsDirect is providing product and compensation; however, the opinions we express here are our own. Remember, we'll always be upfront with you when we're receiving a free product, compensation, or both. And of course, we always strive for objectivity in our reviews.
DIY Washer Repair
If your washing machine isn't working, Sears PartsDirect has lots of great troubleshooting guides covering topics from leaks, to drainage, to overfilling and much more. These guides are great because they walk you through various repairs related to the symptoms you're seeing along with the necessary parts and often include video tutorials.
Many modern washing machines feature a digital display and will show error codes when something goes wrong. Sears PartsDirect is a great resource to look up error codes and narrow down possible causes.
DIY Dryer Repair
Just like with the washing machines, Sears PartsDirect offers free troubleshooting guides for common problems ranging from clothes not drying to excessive vibration and more. Check out their step-by-step videos for electric or gas dryers. And once you've diagnosed the issue, get the right parts for your repair at Sears ParsDirect.
If you're not sure where to begin, take a look at the common dryer questions list to get started.
These troubleshooting guides are a great first step to get your washer or dryer up and running again. Before you call in the pros for a costly service call, consider if you can tackle the repair yourself.