Here's an easy, delicious, healthy Soup recipe to try: Easy Vegetable Soup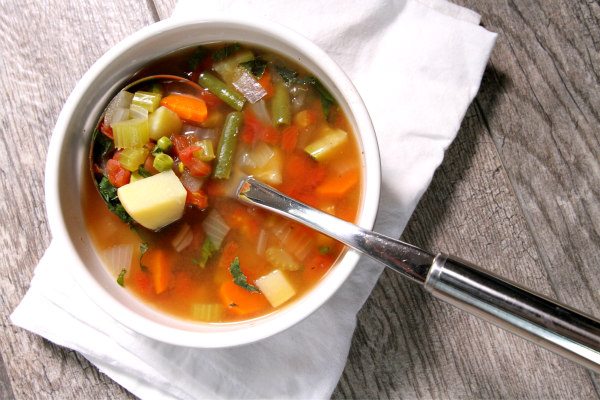 I've been on a mission to make soup once a week– every single week– this winter! This week I made a very Easy Vegetable Soup- with mostly fresh vegetables inside. There's a bit of potato in there, so it turns out to be filling. I love eating soup for lunch every day!
Continue Reading Easy Vegetable Soup...
---
©2016 RecipeGirl | Permalink | 6 comments
The post Easy Vegetable Soup appeared first on RecipeGirl.