The beauty and aroma of nature was not simply created as a picturesque exposure to tantalize our senses. Virtually everything in nature is a resource to benefit our lives. From the wild flowers randomly growing along the roadsides, to the bark on the trees in our yards and State Parks you will find that these are the basic resources of life in the most natural form. Essential Oils have been used for many centuries. Recently their value has been recognized again and these treasures of nature are being combined with pharmaceutical medications. However, if you are yearning to "get back to nature" and utilize an alternative to the pharmaceuticals then here are what we consider the 10 must have best essential oils. Many of the essential oils have a vast range of uses and have been utilized throughout the ages. Some essential oils do have direct contradictions for use while others do not but as with any type of treatment regimen, you should check with your doctor prior to using these oils.
Lavender Oil: Lavender oil is known for its amazing aroma as well as the calming effect it has on adults and children alike. Often a few drops of lavender in your bath will take the stress of the day away and you will find yourself surrounded with a very calming aura. Another exciting benefit of Lavender oil is the fact that Mosquitoes find this flowery aroma appalling making it yet another layer of protection from these dreaded pests. However, it should be noted that women who are pregnant and breastfeeding should check with their doctors before using Lavender oil. People diagnosed with diabetes should discuss the use of lavender oil with their physicians as well. Lavender oil is also used for daily skin care as well as acne. Many people consider this oil to be effective on lice, eggs and nits. Lavender oil has recently been praised for its treatment of hair loss in both men and women.
Chamomile Oil: There are two varieties of this essential oil. The Roman and the German. Both provide mental stress relief and aid with insomnia. However, the Roman variety is known for its Migraine relief, treating eczema, and is used with earache pain. Children often benefit from this oil during teething when blended correctly. The Roman version of Chamomile is also recognized for its germicidal value, soothing insect bites and its healing properties related with bruising. The German variety is noted for hair care and is considered a powerful skin cleanser.
Tea Tree Oil: The aroma of this essential oil makes its presence as antibacterial apparent. The aroma is somewhat camphor like. It has amazing healing properties. It works to prevent or fight off not only bacteria but works to kill fungus and yeast as well. Many teenagers use this amazing oil for the treatment of acne with great results. This essential oil is noted in many of the modern age treatments on the market today and is considered one of the best essential oils.
Rosemary Oil: A pleasant woody fragrance that is very inspiring would be the best description of Rosemary is an enchanting oil for massage as well. It is considered to have a positive effect on the respiratory system as well mental clarity. Rosemary oil is widely applauded for its ability to relieve menstrual cramps when massaged on the back and abdomen. Currently research is being performed on the benefits of Rosemary for the symptoms of Herpes.
Frankincense: This essential oil does amazing things for taming respiratory infections and it will help with slowing down your breathing as it calms your frayed nerves. Frankincense is also known as the oil of spirituality and the oil of creativity. This essential oil is wonderful for a massage and it has been said it helps keep the skin plump and wards off wrinkling of the skin.
Peppermint: This essential oil blends well with lavender and lemon oil and is excellent for headaches. The aroma can help with mental stimulation and depression. Peppermint makes a soothing massage oil and the relaxation of this aroma combined with the cooling effect of peppermint makes this an excellent choice for massage.
Rose Essential Oil: This is an oil that not only smells like a rose garden in a bottle but it has amazing potential for skin care. One whiff of Rose Oil and you will feel the stress leaving your body. Rose oil has been noted as the "grieving oil" its' aromatic effects are said assist in these moments. It is currently being tested to relieve symptoms for people diagnosed with PTSD. Rose oil was the number one oil used as a daily face moisturizer for centuries and has recently made a major comeback in the cosmetic industry focusing on its anti-aging properties.
Lemon Oil: The traditional smell of lemon oil is invigorating. The essential oil is great for a disinfectant. When you take a few drop of lemon oil and mix it with water, you have a wonder household cleanser that brings a clean, fresh smell to your home without being overwhelming. If you have pets, this is certainly an essential oil you want to have around to eliminate any pet odors including the dreaded litter box. Lemon oil is often used to clear a room of cigarette smoke.
Eucalyptus Oil: This essential oil is recognized for its strong aroma. It's a very recognizable odor often noticeable in craft stores and flower shops. However, the medicinal benefits of this oils are extremely effective for coughs and colds and is often used is over the counter medicines for coughs and stuffy heads. But as a massage, this essential oil can be very relaxing and relieve muscle and joint pain caused from strains and is effective with arthritic pain as well.
Black Pepper Oil: If you are looking for an essential oil, that has amazing values with a bit of a kick then Black Pepper oil is for you. It is soothing to those tired muscle aches and strains. This oil is excellent for mixing with other oils to add just a bit of "spice" to your life. It works wonders in a relaxing bath or as a massage. Athletics and sport enthusiast alike endorse the Black Pepper oil as a powerful muscle relaxer.
The aromas, use and types of essential oils are abundant and should be personalized to your specific needs. Oils such as Clary Sage, Vanilla and Helichrysum are very popular alternatives. Clary sage is recognized for its aromatic effects for calming and mental clarification while Helichrysum is often diffused by people while studying and working on projects. Vanilla is a favorite for depression and anger. Creativity and personal preferences definitely play a major role in providing you the greatest benefits and the best essential oil for you. When purchasing essential oils, you want to make sure you purchasing them from a reputable dealer who will provide you with only the best essential oils. To receive the maximum benefits, you will want your oil to be at its purest and most natural form.
WordPress maintenance mode
Recent Posts
Health Benefits of Helichrysum Essential Oil

Benefits and Uses of Lavender Essential Oil

LemonGrass Essential Oil: Benefits and Uses

Eucalyptus Essential Oil – Why you can't do without it

Peppermint Essential Oil, Benefits, Uses and More

The Highly Resourceful Frankincense Essential Oil

Using Your Outdated Essential Oils

The 10 Must Have Essential Oils

Top 5 Essential Oils

Essential Oils for Headaches

Essential Oils for Inflammation

Best Smelling Oils

Essential Oils for Hemorrhoids

Essential Oils for Skin

Essential Oils for Depression

Essential Oils for Varicose Veins

Essential Oils for Dogs

Essential Oils for Shingles

Aromatherapy during Pregnancy and Giving Birth

Essential Oils to Combat Negativity

What are Infused Oils?

Essential Oils for Weight Loss

Combat Fungal Infection with Essential Oils
My eBooks
Sponsored Content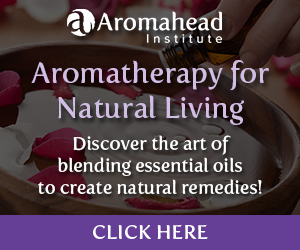 Follow this blog