Latin Name: Lavandula angustifolia
Aroma: Floral, sweet and herbal
Physical Appearance: Pale yellow, yellow-green to colorless
Overall Summary: Lavender Essential oil is obtained from Lavandula angustifolia. This is a spiky bush that is native to the Mediterranean region. The plant grows mainly in Australia, the United States, and the British Isles and in Europe. The oil is extracted from the flower spikes by straight steam distillation.
It is pale yellow, yellow-green to clear as far as physical appearance is concerned and it has a floral, sweet, herbal fragrance. Lavandula angustifolia is considered as the most adaptable of all the natural oils in the market. It is highly versatile because of its characteristic appealing aroma that provides an imposing fragrance. Its therapeutic properties also make it unique natural oil, due to the fact that they provide calming, relaxing and balancing effects.
Primary Benefits
Highly resourceful as an antiseptic, anti-fungal, anti-inflammatory and antibacterial.
Good for cell regeneration and hair growth.
Emotional Benefits
Mentally calming
Nervous tension relief
Stress management
Complimentary Oils
Well-known complimentary oils include: bergamot; cedarwood; black pepper; clary sage; chamomile; eucalyptus; cypress; clove; grapefruit; geranium; lemongrass; lemon; juniper; palmarosa; marjoram; and mandarin Essential Oil. Other blending oils are: patchouli; rosemary; vetiver; peppermint; Ravensara; and thyme Essential Oils.
How to Use This Essential Oil
Precautions
Only use essential oils on your baby or child if directed by a specialist. If you must use lavender on your child, then dilute heavily with carrier oil before application. It is advisable to carry out a patch test, to ensure that lavender oil has no adverse effects on your skin. Keep out of rich of the eyes, ears and nose.
Use in Adults:

Lavender Essential Oil is relatively safe to use except for its sensitization potential, especially if you are susceptible. The incidence of sensitization to lavender oil is increasing; therefore, it is wise to use the oil cautiously. Lavender oil is one of the most versatile essential oils; however, you need to take all and any precaution to avoid negative effects.
Use in Children/ Babies:

As a general rule, essential oils should not be used on the delicate skin of babies and young children. In addition, installation of essential oils in close proximity to a baby's nose is ill-advised. This is a significant precaution due to the possibility of sensitization. Children and babies MUST not ingest lavender oil. There is no need to take chances with your baby or child; only use lavender oil on your baby or child if directed and administered by aromatherapy specialist.
Use in Pregnancy:

Lavender oil must be used with caution because of its sensitization. Research on the uterus in vitro suggests decrease in the intensity of contractions. Nonetheless, its use both in a massage and as a fragrance could be beneficial; provided the source of the essential oil is known and unadulterated.
Lavender Essential Oil Uses
Applied to the skin to soothe burns, sores, sunburns, inflammations, acne, psoriasis and dandruff
In massage it alleviates rheumatism, sprains, pains and muscular aches.
Alleviate insomnia, headaches, stress, tension and nervous conditions.
Help the skin heal faster and with less scarring.
Promotes hair growth and is used for thinning hair and hair loss conditions
Can be used for athlete's foot and fungal infection and stimulate blood flow in the pelvic area.
Lavender Oil for Skin Recipe
The recipe requires you to have the following ingredients:
Six drops of lavender aromatic oil
Two drops of patchouli essential oil
Four drops of chamomile essential oil
Five drops of helichrysum essential oil
Two ounces of sesame oil
Preparation and usage: Add the essential oils to the carrier oil in a clean glass bottle. Gently turn the bottle upside down a number of times to properly mix the oils. Apply the blend a number of times to the affected areas to experience lavender oil benefits.
Stress-Reducing Bath Recipe
The recipe requires you to have the following ingredients:
Two drops of lavender oil
One drop of cypress essential oil
One drop of geranium essential oil
One drop of pine oil
One drop of vetiver essential oil
Preparation and Usage: Disperse the young living oils in a bathtub filled with warm water. Then go ahead and enjoy a leisurely lavender essential oil blend soak for twenty to thirty minutes. Stress reducing bath will not only help you relieve stress, but also alleviate other conditions as well.
WordPress maintenance mode
Recent Posts
Health Benefits of Helichrysum Essential Oil

Benefits and Uses of Lavender Essential Oil

LemonGrass Essential Oil: Benefits and Uses

Eucalyptus Essential Oil – Why you can't do without it

Peppermint Essential Oil, Benefits, Uses and More

The Highly Resourceful Frankincense Essential Oil

Using Your Outdated Essential Oils

The 10 Must Have Essential Oils

Top 5 Essential Oils

Essential Oils for Headaches

Essential Oils for Inflammation

Best Smelling Oils

Essential Oils for Hemorrhoids

Essential Oils for Skin

Essential Oils for Depression

Essential Oils for Varicose Veins

Essential Oils for Dogs

Essential Oils for Shingles

Aromatherapy during Pregnancy and Giving Birth

Essential Oils to Combat Negativity

What are Infused Oils?

Essential Oils for Weight Loss

Combat Fungal Infection with Essential Oils
My eBooks
Sponsored Content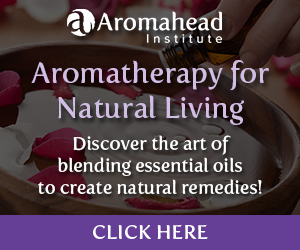 Follow this blog