The Cashew is a beloved snacking nut that can be used in many different ways. Wait a second, though; we can't go on without clarifying one thing. Cashews are actually seeds harvested from cashew trees, which are native to northeastern Brazil. They grow inside a shell (nut), but cannot be distributed in the shell because of an inedible fluid that grows inside it. With the growth in popularity, cashew trees are now grown in many tropical climates.
Fun Fact: The largest cashew tree in the world is located in Natal, Rio Grande do Norte, Brazil, and covers about 81,000 square feet!
Cashews are great sources of protein and energy, and they actually cause fewer allergic reactions than other nuts. They are rich in manganese, copper, magnesium, and phosphorus, all of which are essential trace minerals.
Fun Fact: The cashew tree has a fruit called the cashew apple. A lot of people in Latin American countries make a drink from this fruit.
To help you celebrate National Cashew Day, we have a few awesome recipes for you to try. They are super easy to make, but you'll need a good blender or a food processor.
Easy Raw Vegan Parmesan Cheese:
You don't have to miss cheese anymore now that you have this raw condiment. Dust this on your salads, raw zucchini pasta, or any entree you like, although it may not taste good in your fruit smoothie.
Click here to make the recipe.
Creamy Cashew Caesar Dressing:
If you like salad dressings that are a little creamier than vinaigrettes, you've just stumbled on a goldmine with this cashew Caesar dressing.
Click here to make the recipe.
Raw Cashew Pesto:
This is a great spread to either dip some fresh veggies in for a snack, or to dress your zucchini noodles in for a filling raw dinner. If you're a real pesto fanatic, you may enjoy just taking a spoon to this and calling it a night!
Click here to make the recipe.
One Of The Best Spreads Ever:
If you are a fan of aioli, this is the recipe for you while on a Raw Foods Diet. By eating this, you don't get all the fat and processed ingredients that you do in a regular aioli. You'll definitely want to keep making this when you aren't eating raw anymore.
Click here to make the recipe.
Creamy Cashew Cheese Sauce: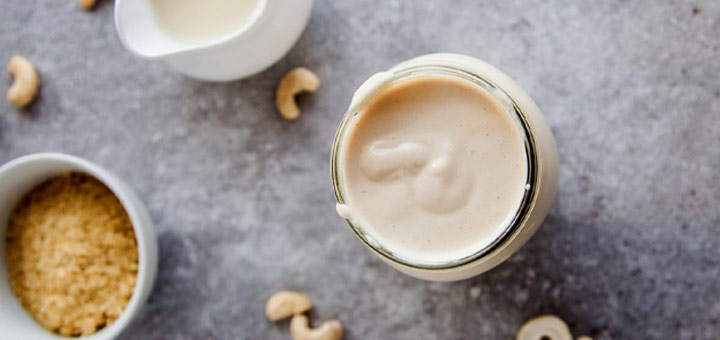 Are you ready for some cashew cheese sauce? Maybe you are new to the raw foods diet and are ready to create new flavors. Use this sauce as a dip or add a unique flavor to your raw vegetables.
Click here to make the recipe.
Source:
https://nationaldaycalendar.com/national-cashew-day-november-23/
SHARE: