Social media sites like Instagram, FB, YouTube etc are amazing tools to help you create a compelling presence on the Web. So today I am bringing into light one such person who gained stardom through Social Media: "Lokendra Singh Ranawat"; a Man widely famous among girls for his Groovy Rajputana Killer looks & prevalent among boys for that style statement every man needs to follow. Overall Our Perfect "Self Made Hero". So let's dig into world of Ranawat. So lets Get Close & Cosy with Lokendra Singh Ranawat – India's Top Male Blogger.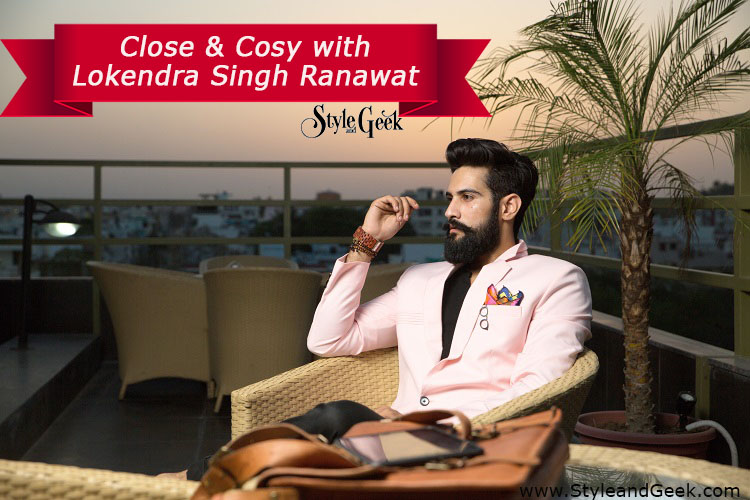 Here is extract from Interview with Ranawat:
Q1- How You came to this Field of Blogging?
A: Well to be frank i came accidentally in the world of blogging. I love to do experiments with my look ever since from my teenage times. Initially i tried diverse looks with my moustache & then beard & kept experimenting. Now I call my look as "Beardstache" and my audience appreciate this, so i can tell frankly you that it's my looks which dragged me into world of blogging.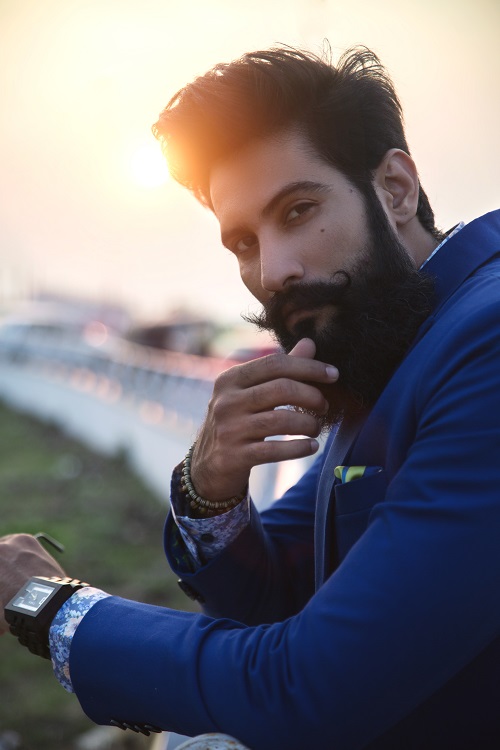 Q2- So What Problems You had to Face during Start?
A: Blogging is a kind of profession where you have to keep creating content whether it's sponsored or not, so in starting it was kind of difficult managing shoots by your own pocket and convincing brands to collaborate with you. But like any other career field, this also needs lots of patience & hard work with consistency.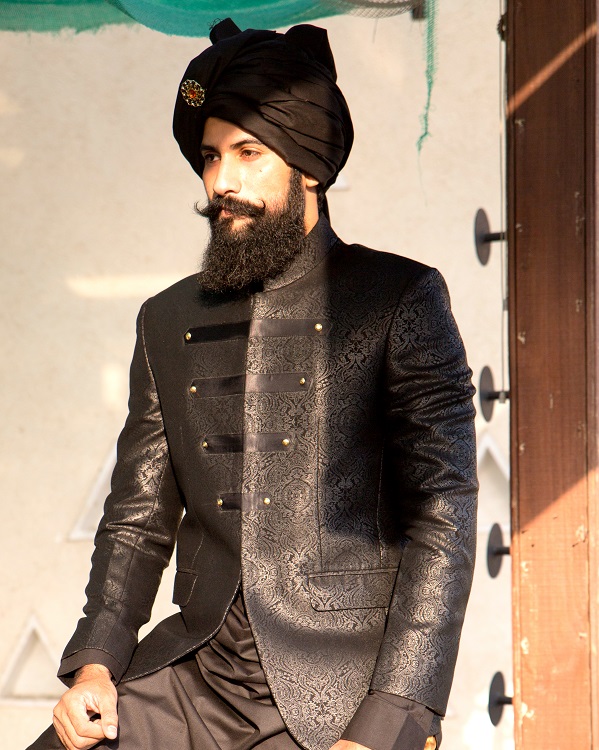 Q3- How things Settle down for Ranawat in this Career Eventually?
A: I personally believe if you work hard with your heart in it, you always get close to your goals. By the time i understand the detailing of content and what kind of content my audience love to see I worked my heart out to deliver them exact what they wish to see.
Q4- Achievements so Far/Collabs?
A: I think i am at the initial stage of my career & hence there are lot more things i have to achieve; but yes saying that I have achieved quite some milestones till date too. For me the biggest achievement so far has been blessing and love from my audience. Apart from this, I have become brand ambassador of a watch brand named TSAR watches; I am working with a National level brand Liberty Shoes India & already done shoots & collabs with other major brands. Moreover it feels very heart-warming to see your posters at malls, hoarding, banners especially when your family & friends/known owns see these & call you that they saw your banner here/there, it feels like a proud moment which can't be explained in words. So this love, warmth & feelings are achievement itself.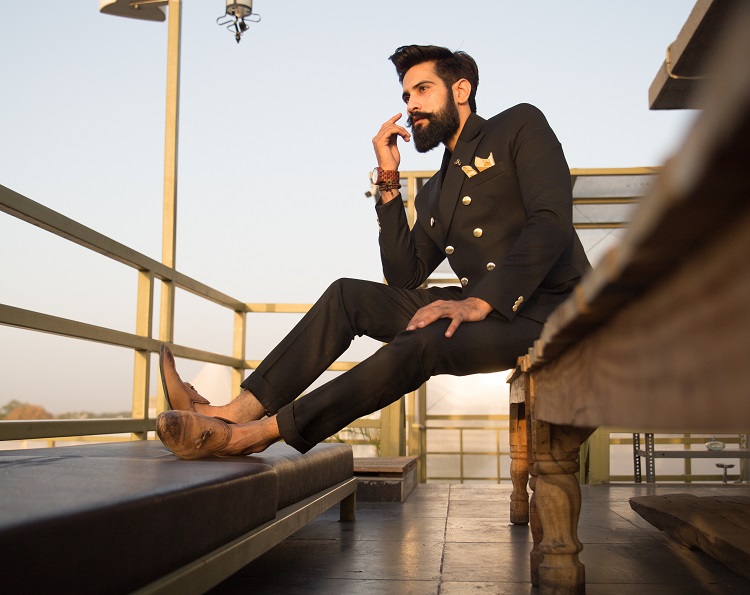 Q5- Are Male Bloggers Under-Rated?
A: I think 'YES' because most of bloggers start this for fun and they don't take this seriously so brands also don't take them serious as they quit after some time. I think blogging is nothing but the game of content and of course your knowledge in real but need patience & persistence like any other career. You just don't jump to CEO post as fresher in any company so don't expect overnight success here too.
Q6- On Your Last Answer, so will You take Blogging as Full-Time Career or Part-Time?
A: I am full time blogger now i am looking forward with this as my future.
Q7- Any Plans to come to Acting World?
A: Well it totally depends on opportunity, if I get a good opportunity, I won't mind coming to acting.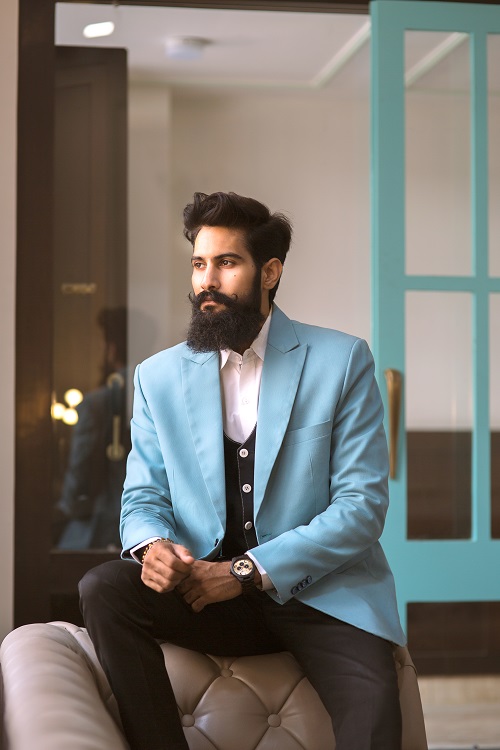 Rapid Fire with Ranawat
We had a Rapid Fire Round with Ranawat too. So here is extract from "Rapid Fire Round"
#1. Beard or GF
A: What about dating a girl who loves beard
#2.Pizza or Rajma Chawal
A: Rajma Chawal
#3. Lean or Muscular
A: Lean & Fit
#4. FB or Instagram
A: Instagram
#5. SRK or Salman
A: None
#6. Beer or Vodka
A: Beer
#7. Cars or Bikes
A: Cars
#8. One Night Stand or Committed Relationship
A: Committed Relationship
#9. Hollywood or Bollywood
A: Hollywood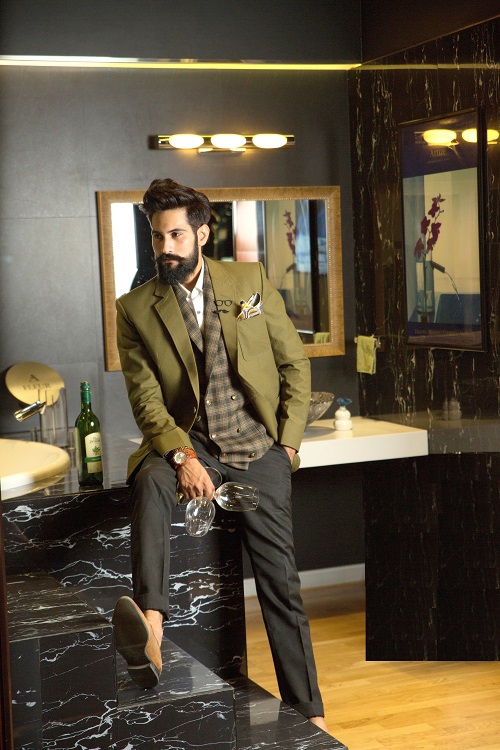 Ending Note:
Q- As a Man, Your thoughts on PadMan Movie & Akshay's efforts?
Ranawat: I think Akshay is one of those few actors who do movie not only for money but for deliver a good massage to our society, kudos to him for this move brilliant step & coming forward for Women Empowerment.
Q- Tips for Upcoming Bloggers/ who want to have this as a Career?
Ranawat: This is a good career but very challenging if you want to be in the race you have to work on your original content instead of copying someone who is doing good
Q- A Message to Your Followers
Ranawat: They are not just my followers they are kind of my family and my true inspiration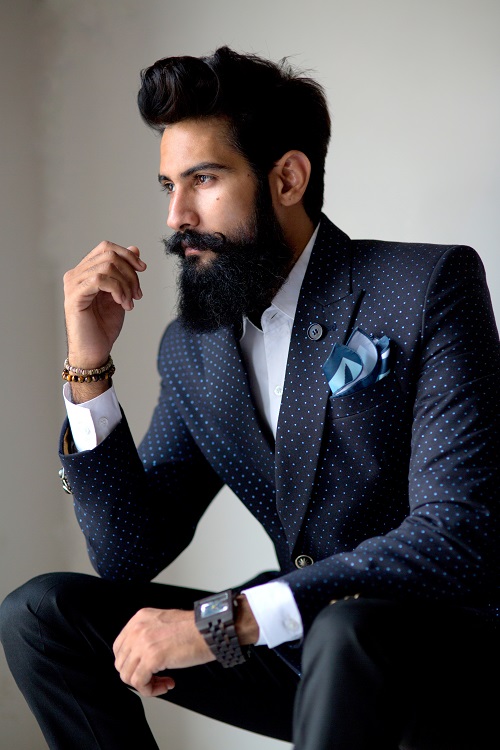 Show Ranawat lots of Love & Follow him on Social Media
Ranawat's Instagram: Mr. Ranawat
Ranawat's FaceBook: Mr. Ranawat
Ranawat's Reposo: Mr. Ranawat
Ranawat's Twitter: Mr. Ranawat
So with this last note, we bid bye to Ranawat while he went to get ready for his next shoot. Undoubtedly, a humble & down to earth person with dashing looks & a gentleman charm and a truly deserver of the success & fame he is enjoying at present. Lots of wishes to Mr. Ranawat.
Likes
(

0

)
Dislikes
(

0

)