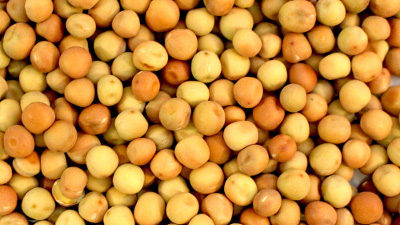 When my daughter was 13 years old, she had an anaphylactic reaction to Pea Protein, an ingredient in a gluten-free pasta. Pea protein has been added to many food products in the last few years, and after this happened, I wanted to find out if this was a common Allergy for kids allergic to peanuts.
I found this study from France called Cross-reactivity of a new food ingredient, Dun Pea, with legumes, and risk of anaphylaxis in legume allergic children. In it, they studied 36 patients who were in three groups:
GROUP 1:
Allergy to legumes (one or more of the following: lentil, dun pea, green pea, soybean, broad bean, lupine, chickpea)
No allergy to peanut
GROUP 2:
Allergy to one or more legumes +
Allergy to peanut
GROUP 3:
No allergy to legumes
Allergy to peanut
They tested each person's reaction to dun pea, which is the ingredient that I confirmed was in the pasta that my daughter ate. They used skin-prick testing and also IgE antibody testing. Here is what they concluded about each group they tested:
GROUP 1 RESULTS – (Allergy to Legumes, No Allergy to Peanut)
6 out of 6 patients had a positive prick test reaction to dun pea
5 out of 6 patients had positive IgE antibodies to dun pea
GROUP 2 RESULTS – (Allergy to Legumes and Peanut)
9 out of 9 patients tested positive to dun pea on both skin prick and IgE
GROUP 3 RESULTS – (Peanut Allergy Only)
1 out of 13 peanut-allergic patients who regularly consumed legumes had a reaction to dun pea (and it was a mild reaction)
4 out of 7 patients peanut-allergic patients who avoided legumes (perhaps because they felt they had some sensitivity) had positive skin prick to dun pea, and 3 out of 8 patients had positive IgE.
Bottom Line: if you or your child have an allergy to any legumes other than peanut, it seems the chance of having an adverse reaction to pea protein is high. Therefore, it would be wise to avoid products that contain pea protein as an ingredient until you can get further testing from your doctor.