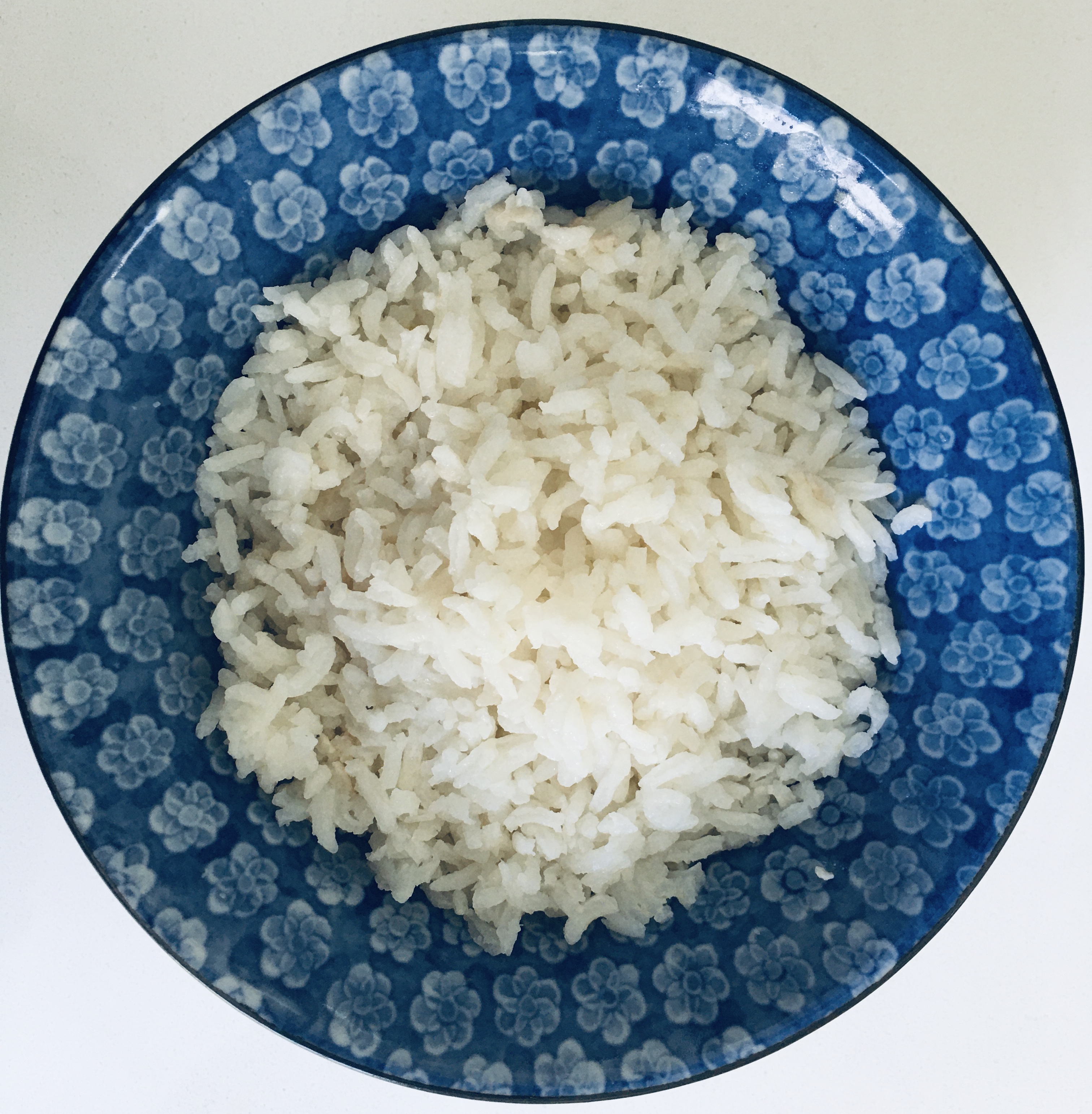 I hardly ever make Rice other than Coconut Rice. It is so satisfying with its rich flavor and texture. It really doesn't taste much like coconut, if you are worried about that. It is so yummy with stir-fry and curries, for rice bowls and even in chicken soup instead of noodles. If you have a rice cooker, it is a no-brainer, but still easy on the stove.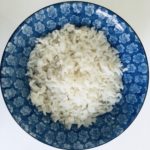 Print
Easy Yummy Coconut Rice
Ingredients
1

can

light coconut milk

+

enough water to equal 3 cups total liquid

1½

cups

Jasmine or Basmati rice

salt

to taste

optional
Instructions
To make using rice cooker
Follow the directions on your rice cooker to make rice, and just replace the water called for with the light coconut milk.

To make 1½ cups of rice (sometimes denoted as 2 parts on a rice cooker), you will need to add the entire can of coconut milk and add water to the 2 liquid line (depending on your rice cooker).

Sprinkle in some salt (optional), stir the rice and liquid and press start on the rice cooker. Rice cooker may stop early. You can stir it once and press start again.

Once rice cooker stops, do not open the lid. It can take some time for the rice to fully absorb the liquid. Let rice sit on warm setting until liquid is absorbed.

Fluff with a fork and enjoy!
To make on stove top
Empty contents of can into measuring cup(s) and add water to equal 3 cups total liquid. Pour liquid into saucepan. Add rice to the liquid. Cover with tightly-fitting lid.

Bring liquid to a boil over high heat. Stir well, cover, and immediately reduce to a simmer.

Cook until liquid is absorbed (about 10 minutes), and then remove from heat and let sit, covered, for about 15 minutes.

Fluff with a fork and enjoy!
Notes
Do have coconut milk instead of light coconut milk? No worries - just cut your full-fat coconut milk with water to thin it. As long as your liquid = 3 cups, it will work out!