We all know that the years spent in school are one of the most important times in every child's life. Almost every parent leaves no stone unturned to give the best education to their Children. But too often one important learning tool that may be overlooked is a child's vision. According to WHO report, more than 90% of visually impaired people come from the economically weaker section of the society and this puts a lot of underprivileged children at risk.
ALSO READ: Improve Your Health With Apple Cider Vinegar
ICICI Lombard 'Caring Hands' campaign
'Caring Hands' aims at providing preventive healthcare services in the area of eye-vision to underprivileged children. Studies have shown that 80% of what a child learns is processed visually. When a child's vision suffers, chances are his school-work does, too. These vision problems often go undetected in children from less-affluent families which affect their learning ability, personality, and adjustment in school. Children are the builders of our nation and ensuring quality vision for children in their formative years is a challenging task. The 'Caring Hand' initiative is inclusive in nature in every sense of the word. It ensures a better vision for children, thereby facilitating a brighter future for them.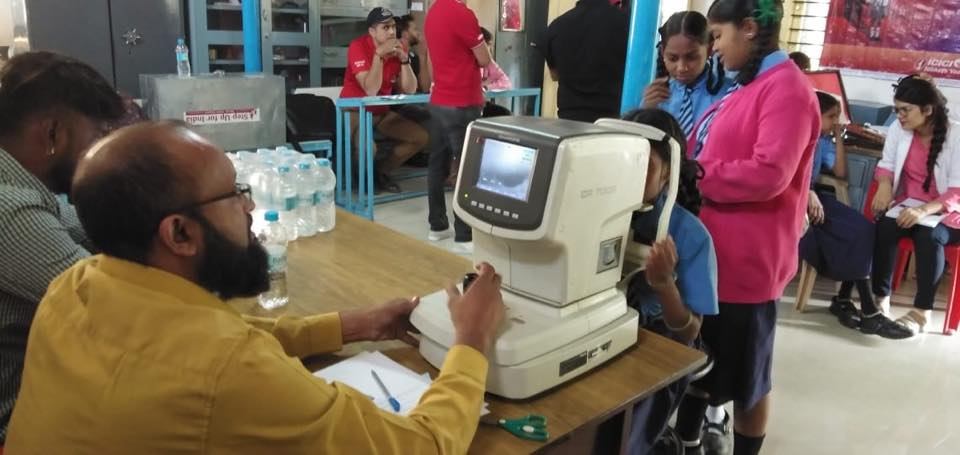 The initiative is managed end to end by the employees of ICICI Lombard in collaboration with Dr.Agarwal's Eye Hospital. Every aspect of the project- from seeking the school's permission for holding the eye check-up camps to sourcing the services of ophthalmologists and conducting the camp on the day of activity- is then 20,000 underprivileged schools going children who have been diagnosed with poor vision, offering a tangible solution to the problem. In fact, the support for the project is so overwhelming that every year more than 50% of the growing employee base is involved, making it a genuinely employee-driven.
ALSO READ: Best And Healthy Vitamin D Rich Food Sources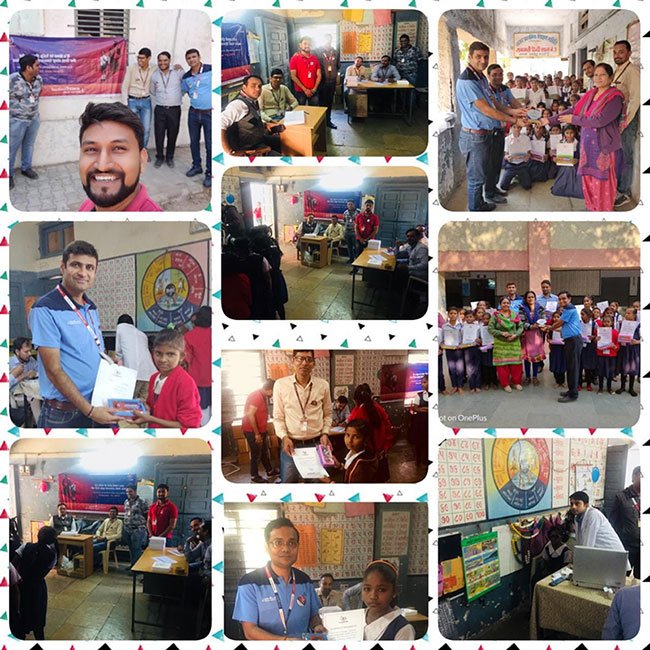 ICICI Lombard has been working in the area of child healthcare since 2011. In 2013, the company decided to channelize its efforts in the area of child eye care (as it is an uncharted arena, particularly among corporates), leading to the creation of 'Caring Hands'. This year 'Caring Hands' was held on 14 December and like every year this day was very special as it focused on an issue that can have far-reaching consequences if not addressed in time.
ALSO READ: Shilpa Shetty Kundra Fitness Rules And Healthy Lifestyle
We at Be Fit and Fine blog are very excited to be associated with this initiative and to know more about #CaringHands2018, please follow:
Instagram: https://www.instagram.com/icicilombardofficial/
Facebook: https://www.facebook.com/ICICILombard/
Twitter: https://twitter.com/ICICILombard
The post 'Caring Hands', A Very Special Initiative Undertaken By ICICI Lombard For Underprivileged Children appeared first on Be Fit And Fine.