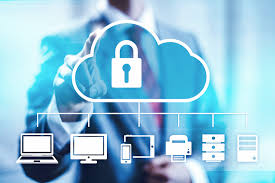 Oracle has launched Clinical One Platform for enhanced clinical research. In addition to that, the company has also unveiled Clinical One Randomisation and Supplies Management which are designed to eliminate the need for customisation. This capability will feature an intuitive user interface, enabling clinical teams to design, validate and deploy a study in days with the click of a button.
These olatforms will enable clinical coordinators to quickly add patients to a trial, collect screening information and ensure eligibility for randomisation in record time.
Cloud based Clinical Platform unifies clinical Development operations and information to help life sciences companies bring therapies to the market faster and more cost-effectively.
"The pharmaceutical industry has been facing challenges in bringing new drugs to the market in a timely manner, while maintaining quality and safety. Clinical operations rely on a collection of point solutions that are residing in silos and creating redundancy in the process. The Oracle Health Sciences Clinical One platform is the only cloud environment built from the ground-up to support the core capabilities required for effective study management throughout the entire clinical development lifecycle – from design and planning, to start-up and conduct, to close-out and post-marketing," said Jim Streeter, Global Vice President Life Sciences Product Strategy, Oracle.
"The aim of launching the Clinic One platform is to enable organisations to accelerate the entire drug development process by eliminating redundancies and creating process efficiencies, while maintaining safety and compliance," Streeter added.
Being a unified cloud environment, it aims to address the needs of the drug development life cycle which will help bring and deliver more drugs to market faster. Moreover, it will create process efficiencies and eliminate redundancies.