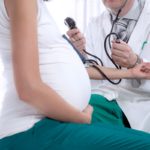 LifeCodexx AG, a leading European company engaged in the development of clinically validated molecular diagnostics, and Berlin-based teaching hospital Charite have formed a research alliance to intensify research and development of a novel molecular genetic-based assay for the early detection of Preeclampsia, a leading cause of maternal deaths across the world.
"A rapid non-invasive test that accurately predicts preeclampsia early in pregnancy will address a significant unmet medical need by identifying women at risk for the disease," said Dr Stefan Verlohren, consultant at the Department of Obstetrics and Head of the Preeclampsia research group at the Charite.
"A reliable early molecular genetic test would be a big step forward in better predicting the disorder, potentially reducing maternal and fetal morbidity and mortality," he added.
This collaboration builds on an ongoing research partnership between LifeCodexx AG and the University Hospital Wuerzburg (Germany) in which the partners recently demonstrated in a successful clinical proof-of principle that the proprietary qPCR-based assay developed by LifeCodexx AG clearly distinguishes between patients affected with preeclampsia and non-affected patients.
Now, in the new cooperation with the Charité, leading in the field of clinical research for preeclampsia diagnosis in Germany, the aim is to predict preeclampsia at an early stage of pregnancy.
"We are excited about this new research alliance in the field of preeclampsia which will continue to establish LifeCodexx at the forefront of providing innovative prenatal care solutions by means of safe and reliable molecular genetic based tests," comments Dr. Michael Lutz, Chief Executive Officer of LifeCodexx AG, a company that focuses on prenatal diagnostics.
"The positive clinical proof-of principle for a first assay version based on our qPCR-based technology platform is another key milestone following our recent CE approval for our qPCR-based PrenaTest. Our aim is to launch the novel preeclampsia assay within the coming year (2018)," Lutz said.