Changing weather can always mean tough times for your Skin. As the colder months ease in, that means giving your skincare routine a quick review and revamp. Think that drier skin associated with winter is unavoidable? Truth is, you never had to put up with this condition.
Enumerated below are Face Mask recipes that you can spoil your skin with this season — inexpensive, easy and right in the convenience of your home. Remember, always cleanse your face thoroughly with lukewarm water and a soap-free cleanser before applying face mask. Here are 3 DIY face masks you just have to mix up right now:
1. Olive oil, Oatmeal and Honey Face Mask
Winter is notorious for causing dry, flaky skin. Get those dead cells off of your face before they start an infection and cause you to break out using this easy face mask recipe.
Oatmeal gently exfoliates your skin. That's why it remains to be one of the most preferred DIY face mask recipes. Combined with olive oil and honey, two of the most powerful natural moisturizers you can easily get hold of, this recipe induces skin cell turnover yet leaves your skin with a non-drying, well-moisturized feel. Simply mix these ingredients in a bowl, enough to form a paste, apply and leave on 15 to 20 minutes. Always rinse with lukewarm water and, if preferred, a soap-free cleanser.
2. Virgin Coconut Oil, Banana, Papaya and Avocado
Call this your tropical wonder in the middle of winter. You can easily get your papayas and avocados in canned servings right off the grocer's. Banana is almost always in season and coconut oil is one of nature's wonders that you can keep for years without spoiling.
Coconut oil has special natural properties that allow it to effortlessly penetrate and combine with skin, promoting healthy and supple skin that lasts. Papayas and avocados are rich in vitamins, the kinds your skin can benefit from a boost this season. Mix and mash. Say, why not make a smoothie out of these ingredients too? In which case, blend. Pour into a glass. Leave some for your face. Apply and sip. Enjoy!
You May Also Like: 8 Winter Makeup Tips for Super Dry Skin
3. Milk, Egg White and Lavender Oil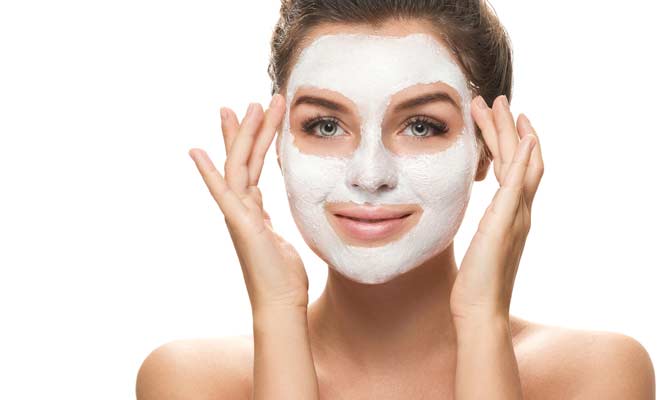 This wonderful trio combination brings together the natural exfoliating power of milk, vitamin-enriching contents of egg whites, and the skin soothing and moisture-giving qualities of lavender oil in one mask.
Whisk your egg white until it forms heaps of foam, add in your milk and lavender oil. Your goal is to form a thickness that is enough to make this mixture stick to your face and stay on it.
Conclusion
There is no weather challenge that nature's blessings cannot possibly overcome. So, before you surrender your skin's health to a "there's nothing I can do about it" mentality, why don't you head to your kitchen right now and fix yourself these recipes? Your skin will love you back for it.
Like this post? There's more. Get tons of beauty tips, tutorials, and news on the thebeautyinsiders Facebook & Twitter page. Like us on Facebook – we'll see you there!
The post Winter Masks: 3 DIY Hydrating Masks to Keep Your Skin Smooth in Winter appeared first on .