Citizens discuss the organic products and brands they're currently buying
Rendered by Pure & Eco India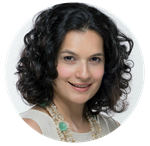 Mariam Begg
Profession: Director of a shoot production company
City: Bengaluru
"Almost 100% of what we buy for the house is Organic. This includes household cleaners and personal hygiene and cosmetic products as well. Bengaluru has a lot of shops that cater for our needs. We get fresh produce twice a week from a neighbourhood grocer. Buffalo Back, Vriksh, Green Path, Organicz4u and Parisara Organic Junction are fantastic stores around me, which supply all our needs. I still shop for some organic products abroad but am very careful about labels and ingredients.
Our favourite brands are Krya for washing powder, Himkandya for organic nuts, 24 Mantra for masalas and Turn Organic for millets."

Prerna Kapoor
Profession: Graphic designer
City: Noida
"80% organic. Barring salt, everything we purchase is organic, including ready-to-eat snacks, tea, coffee, staples, etc. However, we do not purchase organic fruits and vegetables because there are no farmers' markets here and we find it tedious to travel to Delhi and Gurgaon weekly. We find it difficult to rely on the word of online fruit and veg sellers as their produce is not backed by certificational proof as packaged products are. The same for online sellers that are selling via their Facebook pages. But if weekly farmers' bazaars were made available, we would definitely convert. We buy Zerocalz, Just Organik, Eco Life, Natureland Organics, Naturally Yours, Terra Greens and Raw Pressery (for juice). The Altitude Store in Meharchand market, Delhi, covers most of our organic needs.
For bath and body products we prefer Patanjali as even though not organic it has built up a repute of being natural; we find it very cost effective for our monthly budget."

Sutandra Dey
Profession: Homemaker
City: Mumbai
"I have been using organic foods for more than two years now. Currently we Buy Organic staples (rice, poha, wheat, pulses), spices (turmeric powder, coriander powder, ginger powder, cumin powder, chilli powder), jaggery, honey and tea. As far as possible, I also try to source organic vegetables and fruits from farmers or aggregators who grow their produce organically."

Shivani Dogra
Profession: Interior Designer
City: New Delhi
"Everything's organic in our kitchen. We buy from SOS Organics and Navdanya."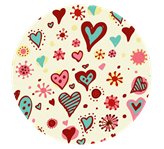 Purna Chitalia
Profession: Digital Marketing Consultant
City: Mumbai
"We buy quite a lot of organic foods for our home including for our pets. We mostly buy fruits and vegetables from the Farmers' market and also purchase organic honey and other groceries—some branded, some directly from organic farmers.
But largely, we prefer buying most of our organic groceries from farmers directly."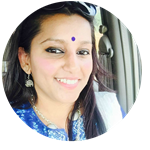 Jigyasa Thakur
Profession: Owner of a Pet Food Kitchen
City: Bengaluru
"We try to accommodate maximum organic foods in our pantry, including cereals, flours, pulses, juices, spices, tea and honey, as they cover a vast portion of our diet. But we find it difficult to entirely trust organic fresh produce companies as much as we do the dry food brands.
We normally buy our organic fare from Nature's Basket. Organic foods carried me through my pregnancy in a holistic way after I was diagnosed with Polycystic Ovary Syndrome (PCOD) and autoimmunity disorder."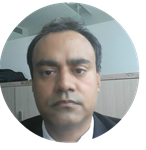 Prasad P
Profession: Employed in agribusiness banking
City: Thane
"A 100% of the foods I buy are organic. I usually buy from Doonorganics, Pristine Organics, Pure & Sure and Asal (Ahmedabad)."

Pooja Doshi
Profession: Finance-taxation business
City: Mumbai
"We buy organic for the whole month and purchase Eco Fresh ghee and Under The Mango Tree's honey from Way 2 Health, an organic store.
I was searching for a reliable organic veggie source since a long time and have recently started buying from Praakritik. I'm associated with Urban Leaves so I'm also trying to grow my own produce in the balcony."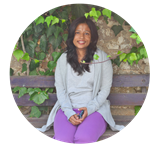 Sudha Mathew
Profession: Travel entrepreneur
City: Bengaluru
"We buy organic on a regular basis. For my toddler, I buy organic milk, ghee and bread, as well as, her soap and shampoo. I sometimes buy other organic products such as snacks, muffins and sugar, but not consistently.
We buy organic milk from Akshayakalpa and organic bath and body products for our child from Rustic Art."

Shishir V Mandya
Profession: Trustee of a charitable Trust
City: Mumbai
"In terms of value, I spend around Rs 2,000 per month. I much prefer Mandya Organic, which delivers pan-India."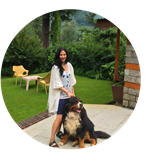 Smita Sajnani
Profession: Graphic designer turned full time mum
City: Bengaluru
"We incorporate organic foods in our diet as much as possible— from groceries to rice and flour. We usually purchase products from brands such as Conscious Food, Arya Organic and Keggs (for eggs). We order from Lumiere Organic's website."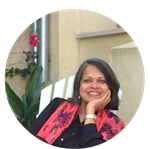 Nutan Gupta
Profession: Amazing Grace practitioner
City: Mumbai
"I buy organic groceries, oils, vegetables, fruits, nuts, dry fruits. My opinion is that the serious slant of consumers rushing to buy organic is definitely fuelling many entrants into the market, not all of which may be scrupulous. With the swelling the numbers of end users, by default, some fake suppliers will also try to take advantage. So we must we careful."
---
Want to speak your mind as an Organic Consumer? Write in at [email protected] and introduce yourself.
---
Note: Only responses from consumers not immersed in the organic business are elicited for this segment