21-year-old organic food company, AMBROSIA ORGANIC, was the first in India to have come up with Organic Rice Cakes in 1999.
The brand also holds the distinction of being the only one to offer Millet-Based Rice Cakes (in addition to plain rice ones).
◊ By Rutaksha Rawat

Ambrosia Organic Farms Pvt Ltd was founded by Englishman David Jonathan Gower in 1999. (Read his very interesting back story).
A resident of Goa since 1995, he had noticed the lack of healthy snacking options and wanted to cater health-friendly snacks to the people of Goa.
At the time, western junk food brands had just entered India and had been eagerly embraced by the public.
First, he started an Organic farm of 10-acres and starting producing lettuce and other salad vegetables on it. But after a while, he moved to health snacks.
The flagship product of Ambrosia Organic is their range of delectable, super crispy Organic Rice Cakes.
Gower's respect for traditional Indian grains led him to come up with a range of millet-based and traditional rice cakes. These delicious rice cakes are made of wholegrain indigenous rice mixed in with jowar, bajra, ragi, etc. They make for a super healthy low-fat snack.
Ambrosia Organic is the first company in India to have come up with Millet-Based Rice Cakes. In fact, it is the first company to have come up with Rice Cakes. Period.
In its rice cakes, Ambrosia uses only wholegrain rice.
They make sure that they use the rice grain along with its skin (and not the polished or hybrid one), in order to maintain the original taste.
The rice cakes are prepared by using at least two to three varieties of rice with the addition of millet.
The multigrain cakes come with a blend of two rice types mixed in with Amaranth, Buckwheat, Bajra (Pearl Millet), Ragi (Finger Millet) and Barnyard Millet.
The organic rice cakes became so popular that the brand has added many more organic products to its range over the years.
PRODUCT RANGE OF AMBROSIA ORGANIC
Organic Quinoa Rice Cakes
Organic Multigrain Rice Cakes
Organic Amaranth Rice Cakes
Organic Spicy Rice Cakes
Organic Rice Cakes (Plain)
Organic Buckwheat Rice Cakes
Organic Ragi Rice Cakes (Organic Finger Millet Cakes)
Organic Granola (Extra Crunchy)
Organic Muesli (Plain)
Organic Honey Muesli – Gluten Free
Organic Amaranth
Organic Quinoa
Organic Buckwheat
Popped Organic Amaranth
Organic Mysoru Red Rice
Organic Jaggery Powder (Golden Sugar)
Organic Raw Sugar
Himalayan Rock Salt
Organic Peanut Butter
Wild Honey
Organic Chia Seeds
Organic Lotus Seeds
Organic Flax Seeds
Organic Sunflower Seeds
Organic Sesame Seeds
Organic Sunflower Oil
Organic Moringa Powder
Organic Turmeric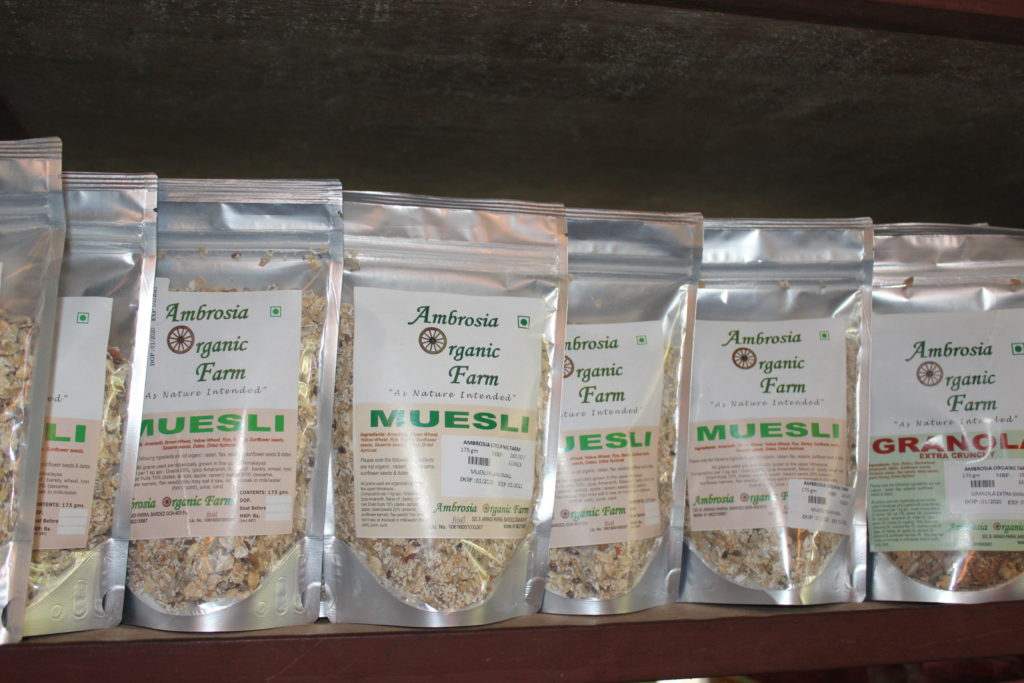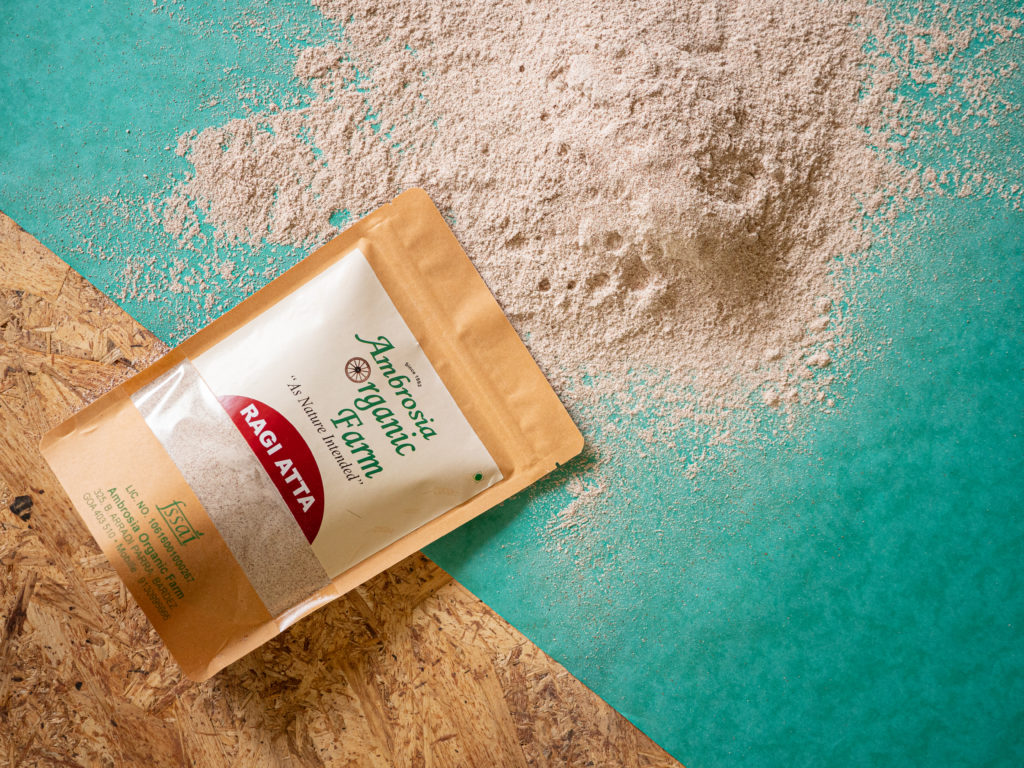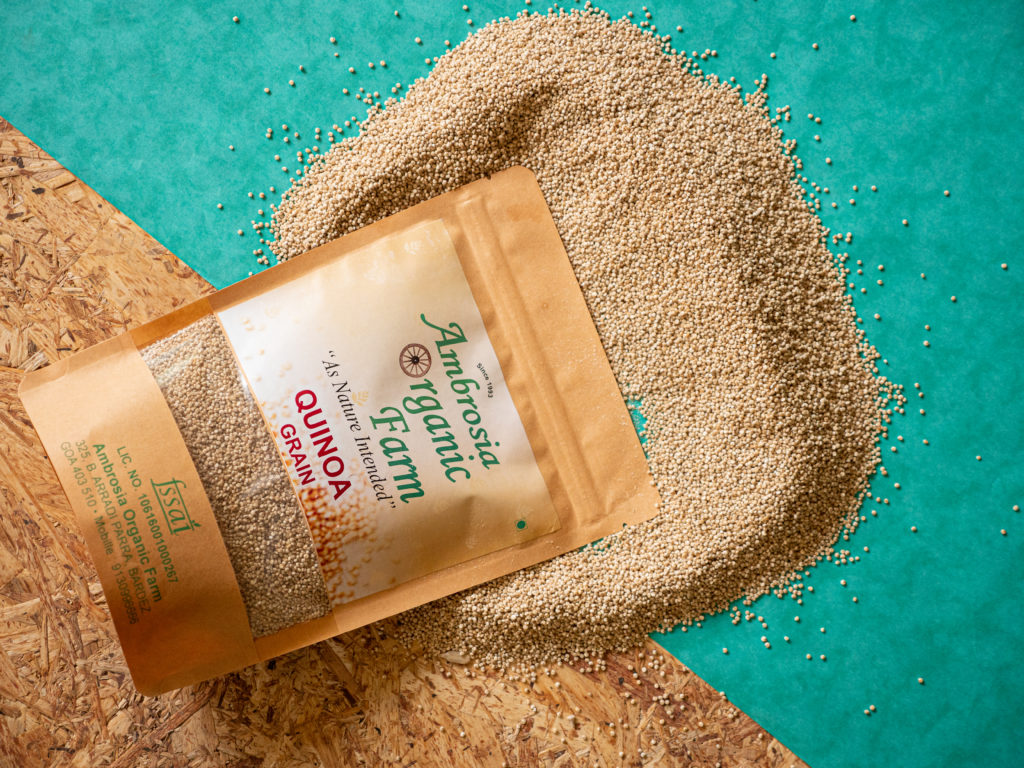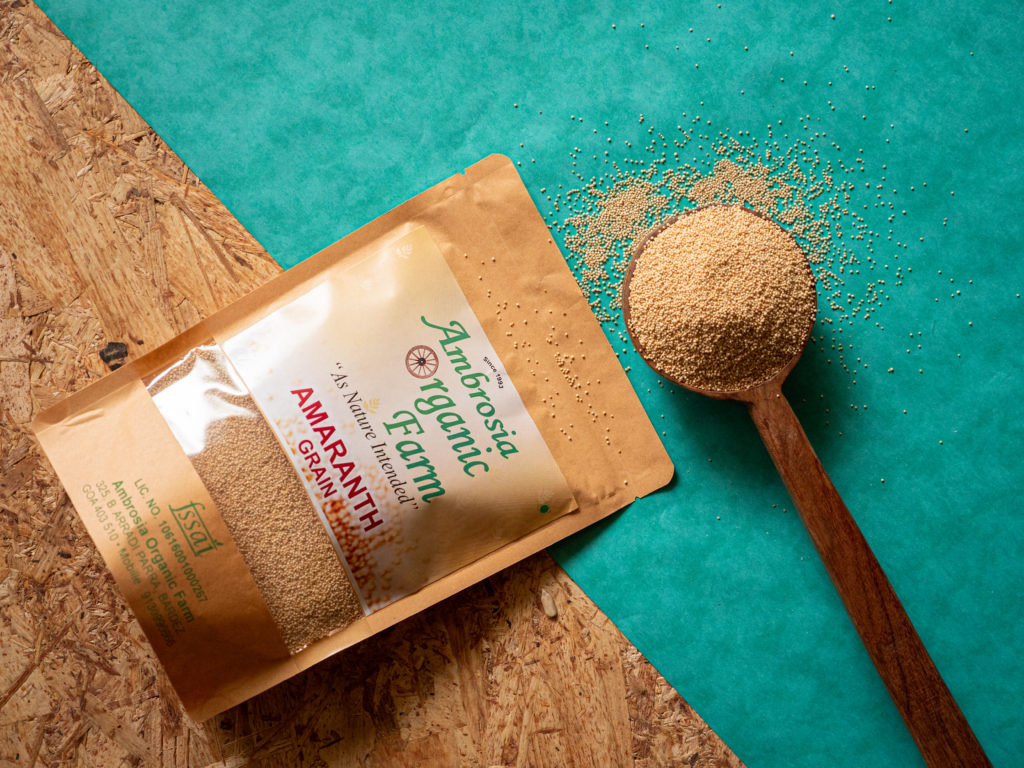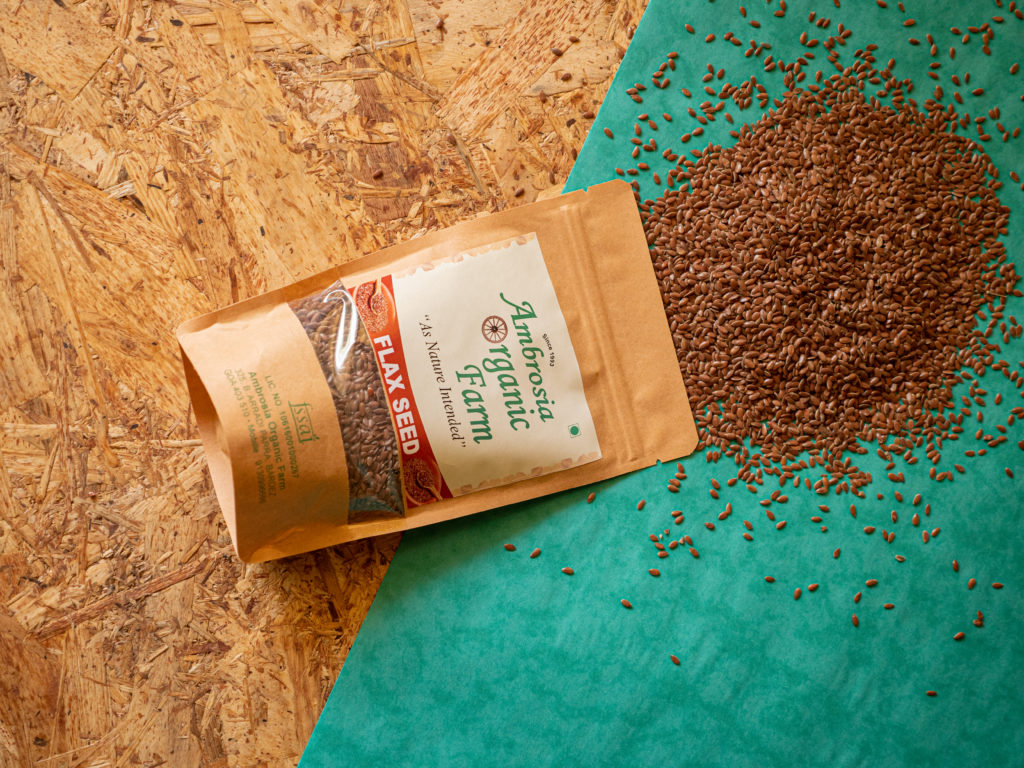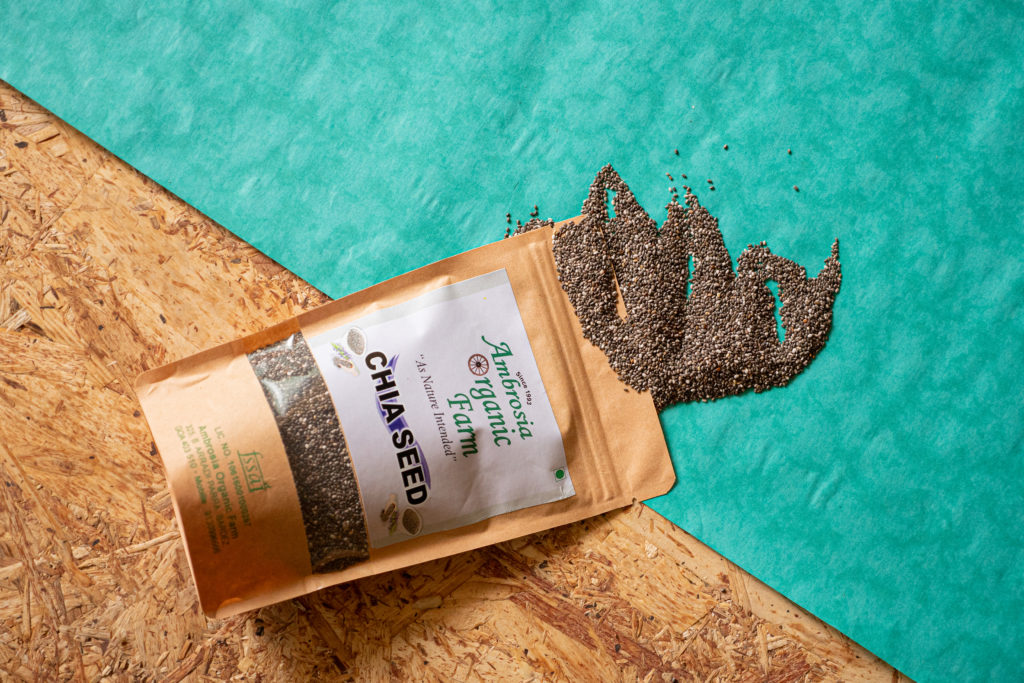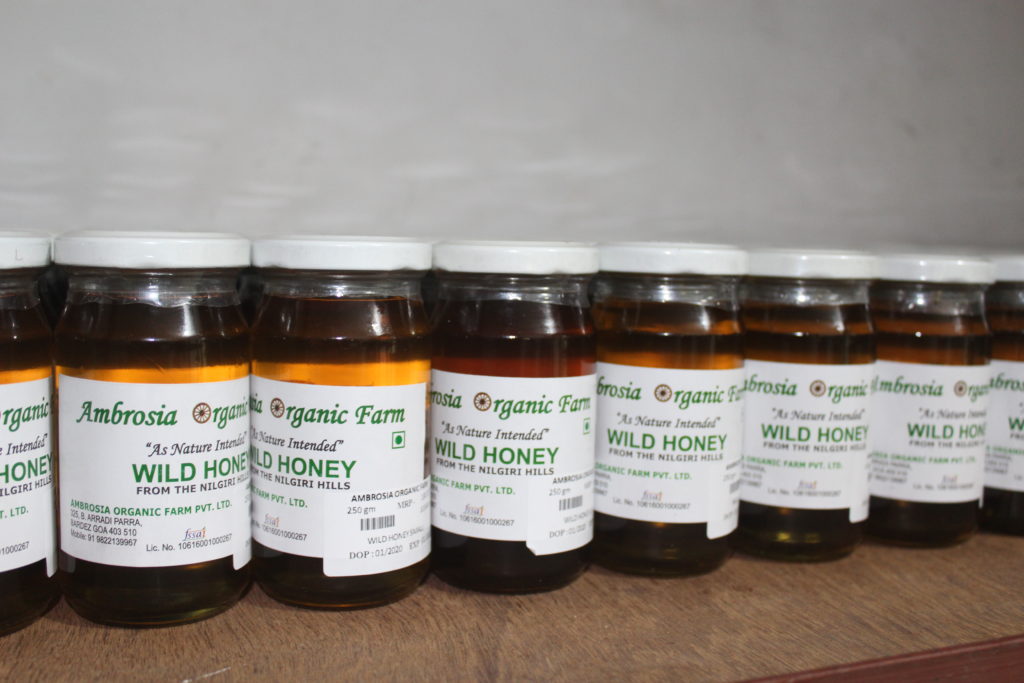 A MESSAGE FOR CONSUMERS – FROM DAVID GOWER, FOUNDER, AMBROSIA ORGANIC

Gower laments that a few consumers have not received the memo that health is wealth.
He has witnessed people alight from luxury cars such as BMWs and then enter grocery stores to purchase the cheapest refined oils available.
He believes such people are not saving money. They will pay at a later date, with interest.
They will be forced to fritter away money at clinics, pharmacies and hospitals and spend long hours in the waiting rooms of doctors.
Gower himself has not touched sugar since the year 2000.
He advises consumers to always buy organic if possible. If it's not monetarily feasible, he says it is best to at least stick to seasonal and fresh fruits and vegetables.
"Simply stay away from sugar, refined foods, processed foods or any other kind of unnatural foods, such as hydroponic produce," he advises.
He points out hydroponic plants are not grown in soil and are artificially fed nutrients in water—chemical nutrients.
According to him, commercial brown bread is simply tinted white bread and is best avoided, unless it is artisanal or home baked.
He also shares that brown sugar is nothing but bleached white sugar with the addition of molasses.
"I'm 71 and have never been ill because I have always eaten organic and stayed away from processed foods and sugar. I have never taken medication with the exception of antibiotics," he vouches.
21 YEARS OF AMBROSIA ORGANIC
Today, Ambrosia Organic has completed 21 years.
When the company started, Gower was a one-man army hurtling through hectic 14-hour shifts. Today, things are different.
Arduous 14-hour work shifts have eased into light supervision. And some hard-earned leisure time.
Gower now has a team of 45 on Ambrosia's payroll, ably managed by the General Manager, John Dmello.
Ambrosia has increased its acreage to 35, with another 95 acres belonging to 10 partner farmers from neighbouring areas.
Across India, they have a trusted network of 2,000 farmers spanning Karnataka, Maharashtra, Rajasthan, Tamil Nadu and Himachal Pradesh.
Currently, Ambrosia Organic's 50 products are available at approximately 1,000 offline retail stores across India, covering almost all major Indian cities (Chandigarh, Delhi, Mumbai, Pune, Dehradun, Dharamshala, Bengaluru, etc).
They have 2 processing units—one in Parra, Goa, and the other at their Amboli farm.
The brand also sells its products through its website,
www.ambrosiaorganicfarm.com. Delivery is pan-India.
Although Ambrosia's product range was planned as snacks for westerners, the domestic market has matured and local demand has long surpassed expat consumption.
The company has been growing steadily at 35-40% year-on-year, except in 2020. The pandemic has acted as a tailwind, leading to 300% growth.
---
CONTACT DETAILS:
Online Shop: www.ambrosiaorganicfarm.com
Contact Person: John Dmello (General Manager)
Address: 325, Bokechi Aradi, Parra Bardez, Goa-403510
Ph: +91-30 99 6666; +91-9822139967
Email: [email protected]