Piñatex, a vegan leather made from pineapple leaf waste, is not only good for the environment, but also, it offers pineapple farmers a second revenue stream.
◊ By Arundhati Kumar
The last six months have seen a sharp shift in focus within the fashion fraternity towards more sustainable alternatives.
What was a slow and steadily growing movement, at the fringes of mainstream fashion, has now moved into centrestage.
Concerns over environmental pollution, climate warming, fast-filling landfills and toxic manufacturing processes have all fuelled the 'New Materials Revolution.'
A recent McKinsey research executed in partnership with Business of Fashion shows that over 45% of companies surveyed are looking to integrate more innovative bio-based materials into their collections.
Most of the vegan leathers we see in India use petroleum-based plastic for their base—that comes with the same environmental problems as other synthetic materials.
What we desperately need are materials that are not just vegan but also sustainable.
---
The other driving force is changing consumer sentiments. Consumers today are prioritising the environment in the choices they make, and there is a growing population of shoppers who are willing to pay more for products they believe have less negative impact on the planet.
Younger cohorts, in particular, hold strong beliefs, with a third of Generation Z (born after the mid-1990s) looking to shop from brands that reflect their personal beliefs and concerns.
I stumbled upon Piñatex, a plant-based material, sometime last year while researching sustainable leather alternatives for my business.
---
16 pineapples or 480 leaves = 1 sq mtr of Piñatex
---
What immediately attracted me to the material, apart from its leather-like appearance, was the low environmental impact across the manufacturing process and the fact that it was made from agricultural waste.
WHY LEATHER NEEDS TO BE REPLACED
As per the Higg Materials Sustainability Index by the Sustainable Apparel Coalition, leather from cows is nearly thrice as harmful to the environment as polyurethane-based vegan leather.
The tanning of leather has been noted as the 5th largest pollution threat in the world, directly affecting 1.8 million people, especially in developing nations like Bangladesh, Pakistan and India.
WHAT ABOUT THE VEGAN LEATHER ALTERNATIVES AVAILABLE?
Most of the vegan leathers we see in India use petroleum-based plastic for their base—that comes with the same environmental problems as other synthetic materials.
Currently, the most popular faux leather alternatives use polyurethane (PU) as a base.
---
Philippines is the 3rd largest producer of pineapples globally. Ananas Anam has tied up with several farmer cooperatives across the Philippines for pineapple leaf fibre supply, providing them with an additional stream of income.
It is important to note that pineapple leaves are a byproduct of an agricultural harvest and require no additional resources to produce.
---
From an environmental perspective, the solvents used are often harsh chemicals and very toxic.
What's also concerning is, what happens to a PU product once it runs its course? As a material, it is not biodegradable which makes it difficult, as well as, expensive to recycle.
So, in most instances, once discarded, it finds its way to some landfill where it only adds to the growing plastic waste problem.
What I believe the industry needs more of are materials that are not just vegan but also sustainable.
That is where Piñatex comes in– a new age non-woven natural textile fabric made from pineapple leaf waste.
High on social responsibility and low on environmental impact is what sets Piñatex apart from others. Piñatex is PETA-approved and also registered by The Vegan Society.
Developed after 9 years of research by Dr Carmen Hijosa, Piñatex is the result of her search to find a sustainable alternative to leather after spending many years as a leather goods expert and witnessing first-hand the environmental impact of leather production and chemical tanning.
Philippines is the 3rd largest producer of pineapples globally. While researching there, she came across pineapple and its fibre.
She discovered that while the pineapple leaf fibre is very thin, it has great tensile strength and high flexibility. That's what led to the idea of creating a mesh like non-woven fabric, which today, forms the base of Piñatex.
HOW PINATEX IS MADE: THE PROCESS

After the pineapple harvest, the suitable plant leaves which are left behind are collected in bundles and the long fibres are extracted using semi-automatic machines.
The fibres are washed, then sun-dried, or during the rainy season in drying ovens. The dry fibres go through a purification procedure to remove any impurities, which results in a fluff-like material.
This fluff-like pineapple leaf fibre (PALF) gets mixed with a corn based polylactic acid (PLA) and undergoes a mechanical process to create Piñafelt, a non-woven mesh, which forms the base of all Piñatex collections.
The rolls of Piñafelt are then shipped by boat from the Philippines to Spain or Italy for specialised finishing.
It is important to note in this process that the leaves are a byproduct of an agricultural harvest and require no additional environmental resources to produce.
About 16 pineapples or 480 leaves are used in making 1 square metre of the textile.
With a strong research team working on continuous product improvement, the material meets all the technical requirements for bags, shoes and even upholstery, which is the toughest of all.
UK-based Ananas Anam Ltd (founded by Dr Carmen Hijosa) makes Piñatex and holds the patent on the same. They have tied up with several farmer cooperatives across the Philippines, providing a second stream of stable income to farmers.
With tie-ups in the past with brands like Hugo Boss, H&M and Zara besides collaborations with independent designers and smaller sustainable brands, Piñatex, in many ways, has been a trailblazer for biomaterials that can potentially replace leather.
Although Piñatex is not a 100% biodegradable (it's made from 80% pineapple leaf fibre, 20% PLA) the PU used in its coating is REACH-compliant, ie, it has no volatile compounds. Ananas Anam uses the maximum amount of bio-based PU while still ensuring longevity for the material.
CAN PINATEX EVER REPLACE LEATHER?
As for the future of leather, I think it's still a little early to answer that question and it would depend on the following:
Ensuring a steady supply of Piñatex at the right price within a reasonable lead time: Currently, all Piñatex is finished and shipped out of Spain. While the lead time pre-Covid was about a week, it's now about 9-12 weeks.

The prices are about 3-3.5x more expensive compared to leathers, especially if you are importing the material to

work with in a country like India where good quality leather is abundantly available.
The durability of the material: When compared to the durability of leather, there is a huge consideration for shoppers paying a premium price and looking to make a conscious shift.

My personal experience is they last long when used well. There is a degree of care that users need to be willing to take

of their Piñatex products.
Increasing the versatility of the material: Piñatex looks and feels like leather in many ways, yet technically, works very differently. This, in a way, restricts the designs and patterns that work with the material.
I am personally a huge fan of the material and want to incorporate more of it in our collections at Beej.
It is heartening to see the level of continuous research and R&D that's happening at Ananas Anam to make it more suitable and adaptable across industries and usages.
Recently, Skoda has announced they will be using Piñatex as a vegan and sustainable alternative for their car upholstery.
Biomaterials are definitely the future of the industry and Piñatex is right up there in the currently available and commercially viable options.
It will not replace leather in the near future but I do see it claiming a larger part of the pie.
---
Note:
Pineapple farmers who wish to become
'Fibre Suppliers' to Ananas Anam, can write in at [email protected] with 'Fibre Supplier Request' as the subject line.
---
ABOUT THE AUTHOR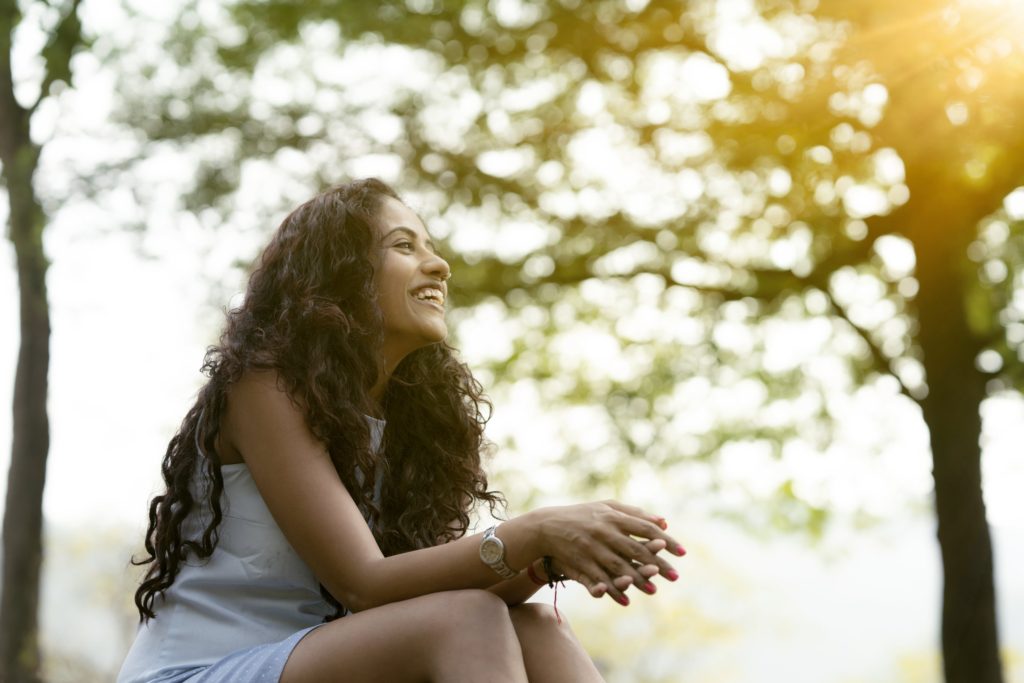 The author is Founder, Studio Beej, which offers bags, briefcases and wallets made from sustainable materials such as Piñatex, Desserto (cactus leather) and cork.
Hailing from a family entrenched in the leather goods business since 45 years, she aspires to continue the family legacy but along a sustainable path.