TC will be offline for a few days as he moves. He did provide an "Emergency Update". Although the move was anticipated, he thought it would be another week before moving day arrived. He said there was a bit of a snafu for the internet connection, but he will definitely be back in a few days. So you know what that means — you will have to put up with me and my crazy cat universe for a few days. JD and Nameless will be on hand, and I hope Lona with her View From Afar too. Thanks to everyone for checking out our posts. You are the reason we are here Fighting Rightwing InsaniTEA, one day at a time.
Jig Zone Puzzle:
Today's took me 4:45 (average 7:27). To do it, click here. How did you do?
Short Takes
AlterNet — As the dust refuses to settle from the 2018 midterms, there are stubborn reminders that there really are two Americas when it comes to voting and elections.
This week, Republican-majority legislatures in Michigan and Wisconsin—both created by GOP-led extreme gerrymanders in 2011—are trying to rush through legislation to strip power from Democratic statewide winners of executive branch offices in November.
In Wisconsin, the GOP wants to limit the power of the incoming Democratic governor and attorney general over how public benefit programs can be run, and on how regulations can be implemented—the fine print of governing. In Michigan, where voters elected a Democratic governor, attorney general and secretary of state, it's even worse, as GOP legislators want to limit the attorney general's power to litigate (and to create a new legislative power to do so) and to pre-empt campaign finance regulation.
"They lost and they're throwing a fit," was how Jon Erpenbach, a Wisconsin Democratic state senator, put it to the New York Times.
But that's not quite correct. In many otherwise purple states, the GOP has been rejecting political norms—such as respecting popular vote outcomes—and grabbing power in any manner it can for years. The Wisconsin and Michigan moves echo what North Carolina Republicans have pursued since 2016 after that also GOP-gerrymandered state elected a Democratic governor, where its legislature targeted gubernatorial powers, state election boards and even its state judiciary.
Click through for the rest of this article on, in my words, the decline of American democracy. On 14 July 1933, the German Nazi Party banned the formation of any other political party. Prior to this, in February 1933, as borne out by history and as recorded in finding Dulcinea,
"The following day [28 February 1933], Hitler issued a decree "for the Protection of the People and the State," commonly known as the Reichstag Fire Decree. It stripped citizens of their constitutional liberties and allowed the Nazi government to arrest communist leaders. Many historians believe that the Reichstag fire was started by the Nazis to justify the decree. [emphasis added]

Hitler's coalition government would gain a small majority in the March general elections and, with communist officials in prison, pass the Enabling Act on March 23. It stripped the Reichstag of its legislative powers and created the legal basis for Hitler's dictatorship." [emphasis added]
I am not particularly given to closely comparing Trump to Adolf Hitler, but when I can recall easily from my history studies such a similar track, I am going to mention it. Is it any wonder why here at PoliticsPlus we refer to the current Republican Party as the Republican Reich! As seen in states such as Wisconsin, Michigan and North Carolina to name just a few, Republicans are trying to stay in power any way they can by any means they can dream up. Republicans have not as such declared the Democrat Party illegal, but they are certainly moving to limit its influence in various states. American democracy is in trouble. Rise up! Resist!!!
Politico — Triumphant California Democrats returned to the state capitol in Sacramento this week with a mandate and a mission: defying President Donald Trump, whose enduring toxicity in the state helped power historic gains in the legislature and Congress.
Two years into a presidency whose policies are anathema to California's dominant party, Democrats are picking up where they left off: challenging the Trump Administration in policy and rhetoric as they seek to make America's most populous state apart a counterexample to the dysfunction in D.C.
Newly introduced bills seek to rebuff the Trump administration on immigration and the environment while again working to pry loose his tax returns. Ambitious health care proposals seem guaranteed to energize the state's liberal base, offering Gov.-elect Gavin Newsom an early opportunity to advance his oft-stated goal of making the state a shining alternative to Trumpism.
Even before they had been formally sworn in, Democratic legislators were rallying against the Trump administration's proposal to bar immigrants who use public services from obtaining legal status. …
"I was struck by not only have California legislators passed an agenda to counter what was done by the Trump administration but how much they ran on it and won," Wright said. "It's not just that California policymakers are taking a different direction than the Trump administration, it's that the voters have endorsed and voted to take a different direction." (emphasis added)
Do you want that resistance supersized? It appears good things are happening in California and Trump will not like that! Go California!!!
Global News — In late 2015, as Europe grappled with a migration crisis of a scale not seen since the Second World War, the United Nations decided to convene a meeting to address how member nations can respond.
A year later, 193 member countries signed on to the New York Declaration, which called for the adoption of a migration pact by the end of 2018.
As a result, the Global Compact for Safe, Orderly and Regular Migration was born. A draft of the pact was agreed upon by UN members — except for the United States — in July.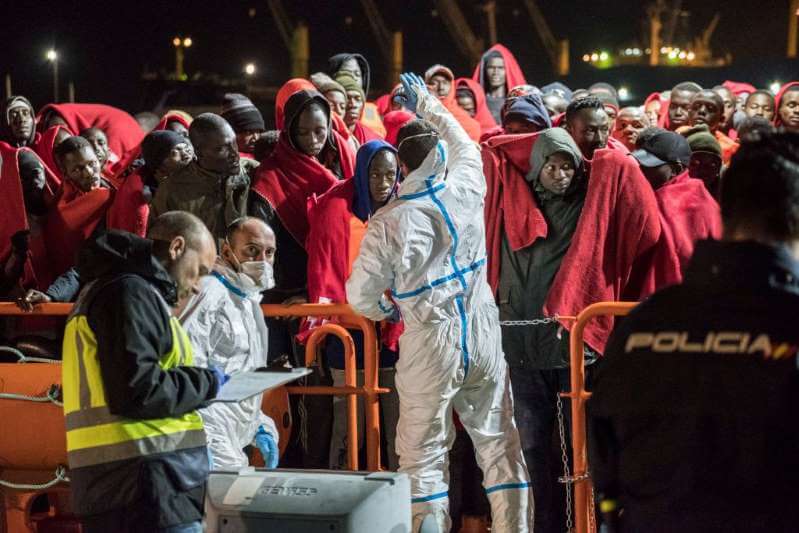 Here's a look at the UN's unprecedented international migrant pact, its objectives and arguments for and against adopting it:
What are the pact's objectives?
The Global Compact for Safe, Orderly and Regular Migration purports to set out "a common understanding, shared responsibilities and unity of purpose regarding migration."
It claims to be rooted in a shared understanding that better international cooperation is needed to handle migration in a way that's fair to states, but protects the human rights of migrants and refugees.
To that end, the pact proposes a "360-degree vision of migration" that recognizes that better cooperation is needed to facilitate safe and orderly migration.
That "vision" is laid out in the form of 23 objectives.
The GLOBAL COMPACT FOR SAFE, ORDERLY AND REGULAR MIGRATION can be viewed HERE. Pages 5 and 6 list the 23 objectives. It should be noted that the document clearly states that the document is non binding, and it "reaffirms the sovereign right of States to determine
their national migration policy and their prerogative to govern migration within their jurisdiction,
in conformity with international law", two very big concerns for many countries. I am not a solicitor, but I do not see why a country would balk at signing on. The US was the only country saying no initially but a few more are now not signing as well. If we as part of the human family can't come together to solve the problems that initiate migration, what are we prepared to do?
My Universe
TC getting some paperwork done while
exercising in preparation for his move!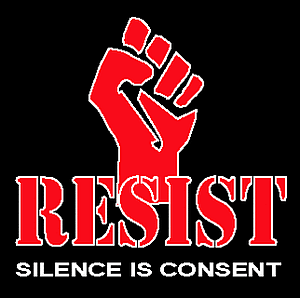 Posted to Care2 HERE