India wins Miss World title after 17 years!
18 Nov 2017
It's been a long wait, but India has finally broken the dry spell.
Manushi Chhillar, a 20-year-old medical student from Haryana, has been crowned Miss World 2017. This comes 17 years after actor Priyanka Chopra last won the title in 2000.
Chhillar emerged winner on Saturday, defeating 108 other contestants at China's Sanya City Arena. Mexico's Andrea Meza and England's Stephanie Hill followed next.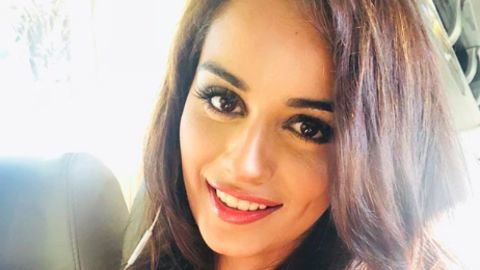 Manushi always wanted to represent India at the beauty pageant
Details
Manushi, the 67th Miss World titleholder, was crowned by Puerto Rico's Stephanie Del Valle, last year's title-winner.
Manushi also reportedly won two other titles - the Head to Head Challenge and the Beauty with a Purpose.
She always wanted to participate in the coveted contest. "I know it's going to be a journey that I will never forget," she said earlier in an interview.
Reita Faria first Indian to win Miss World in 1966
Details
Looks like India's Miss World journey has come a full circle. The first Indian (and Asian) to win the title — Reita Faria in 1966 — was also a medical student.
After her, Aishwarya Rai won it next in 1994, 28 years later. The same year Sushmita Sen became the first Indian to be crowned Miss Universe. There has been no looking back since.
India won all three titles in 2000
FACT
2000 was a landmark year for India. It was the first and the only time India won all the three titles. Lara Dutta was crowned Miss Universe, Priyanka Chopra bagged the Miss World title and Dia Mirza was adjudged Miss Asia Pacific.