BJP condemns Vijay's film Mersal for mocking GST, Digital India
20 Oct 2017
Tamil Nadu BJP's state president Tamilisai Soundararajan has raised objections to some scenes in Vijay-starrer Mersal. She asked that these scenes, which mock Modi government's Goods and Services Tax (GST) and Digital India, be removed.
She accused Tamil superstar Vijay of spreading false information about BJP's initiatives because he wants to enter politics.
Why did this controversy arise? Read on!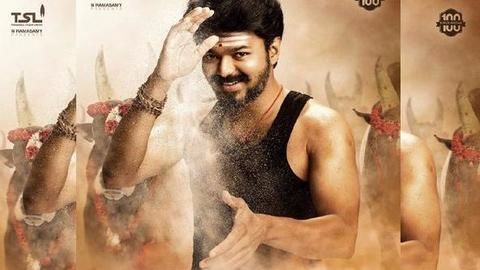 What is the movie all about?
About
Mersal is a film starring Tamil superstar Vijay, Nithya Menen, Kajal Aggarwal, Samantha, SJ Suryah and Vadivelu among others. Directed by Atlee, the film is a revenge drama narrating the story of Vetri and Maaran, who fight against the medical mafia.
The film was released on Diwali and as per box-office reports, it has reportedly grossed over Rs. 70cr within two days of its release.
Which scenes have offended BJP?
Offending scenes
Two scenes in the movie have offended BJP.
In one scene, a thief tries to steal the wallet of a character who shows him that the wallet is empty because of Digital India.
In another scene, Vijay's character says that though Singapore has 7% GST, people get free treatment and Indians do not get it despite paying 28% GST.
What does BJP's Sounderrajan have to say?
Sounderrajan
Despite not having seen the movie, Sounderrajan said that the movie has "factual errors" and creates "wrong impression in people's minds."
She said filmmakers don't know anything about "GST or economies involved in it" and "spreading incorrect opinions is condemnable."
She also accused actors of not revealing their salaries and not paying appropriate taxes but questioning Modi who is non-corrupt and works for people's welfare.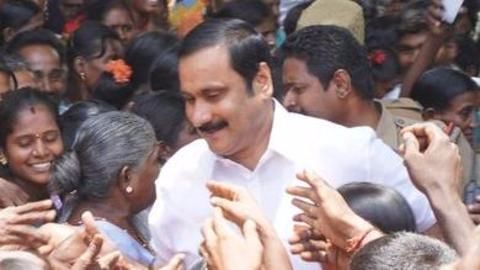 PMK questioned BJP on the issue
PMK
Meanwhile, Pattali Makkal Katchi (PMK) questioned BJP on the issue. PMK's youth wing leader and LS MP Anbumani Ramadoss said the film referred to GST in the context of free medical care. Amidst high taxation, 'what is wrong if someone is proposing free medical care'.
He said since the Central government-constituted censor board has certified the film, there is no reason to criticize it.
The film has had its share of controversies
Controversies
There was uncertainty regarding the film's release after theatre owners protested the Chennai corporation's imposition of a local tax.
Another petitioner asked that the film be banned for charging exorbitant prices.
Later, the film was asked to obtain an NOC from Animal Welfare Organization for a scene involving pigeons.
However, after the film's release, it received a tremendous response largely due to Vijay's popularity.
Will this film set the stage for Vijay joining politics?
Politics
Meanwhile, as is TN's political tradition of viewing matinee idols as political leaders, fans have been clamoring for Vijay's entry into politics.
For some time now, Vijay has been speaking on socio-political issues like demonetization, jallikattu and farmers' protests. Moreover, his popularity is second only to Rajnikanth and Kamal Haasan.
Will this blockbuster push Vijay into politics? We'll have to wait and watch.