Bizarre: Porn video plays on Rajiv Chowk advertisement board
15 Apr 2017
In a bizarre development, a porn video was played on a commercial advertisement screen at Delhi's bustling Rajiv Chowk Metro Station on April 9.
A commuter recorded the incident on his mobile phone and shared the clip on social media, which has now gone viral.
There have been several instances where couples' intimate moments on the Delhi Metro were recorded and uploaded on websites.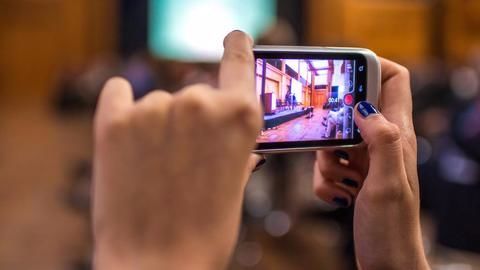 DMRC assures probe into incident
DMRC
The video played on an LED screen and lasted less than a minute; many recorded it on mobile phones.
The DMRC, which said it was unaware about the clip, assured a probe.
"We will check details of the testing and commissioning process of the contractor to check whether any such clip was played on the LED screen and take adequate action," a spokesperson said.
When hundreds were left embarrassed at Kerala bus depot
Kerala
A similar incident happened in Kerala's Wayanad in June'15, when a TV at a bus depot that displayed advertisements suddenly started showing porn.
People couldn't find the power source of the TV, and the operator's room was locked. It played for 30 minutes before someone struck down the cable with a rod.
The operator was booked for plugging in the wrong pen drive.