Stayzilla shuts down, may reboot with different model
24 Feb 2017
Chennai-based online homestay and alternative stay aggregator Stayzilla has announced the suspension of operations, even as India's e-commerce sector is fighting to survive.
CEO Yogendra Vasupal issued a statement saying it was halting operations and looking to reboot with a different business model.
Stayzilla will suspend and refund all the bookings made on its website and app for check-ins after 28th February.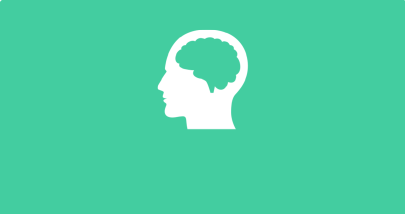 What was Stayzilla's business?
FACT
Stayzilla, started in 2007, was the earliest room aggregator that had about 8000 homestay properties in 900 towns. It had tied up with various state tourism boards and was funded by Nexus Venture Partners, Matrix Partners India, Indian Angel Network, Spice Capital and InnoVen Capital.
How did Stayzilla perform last year?
Previous Records
Stayzilla's losses reportedly jumped four times at Rs. 95 crore as against Rs 19.62 crore in 2015. Their revenues also soared three-fold at Rs. 13.8 crores than Rs 4.2 crore the previous year,
The company was facing regulatory issues and had initiated conversations with Central Government in April 2016 for easing some guidelines.
The company had also raised about $40 million from investors.
What caused the start-up to shut operations?
Losses
Vasupal said the Indian travel marketplace does not have 'local network effects', placing an additional burden on company resources.
Struggle to match competitive prices while seeking huge volume of sales cost the company dearly.
Lack of basic infrastructures such as public goods services, logistics, tech-savvy suppliers and online user demands proved fatal. The company even had to teach usage of Internet for some hosts. What is a local network effect?
FACT
Stayzilla had suffered in the absence of local network effect that occurs when the value of a product or service increases as more customers use it. When that happens, the overall value for both new and existing customers also increases at the same time.
How are India's online companies performing?
Journey
Last October, online travel leader MakeMyTrip Limited took over rival ibibo and combined a host of consumer travel brands, including redBus, Ryde and Rightstay, which collectively generated 34.1 million transactions last year.
India's e-commerce sector is going through a difficult time with even big players like Snapdeal laying off as many as 600 people this week and founders deciding to forgo salary to sustain.
A month after shutting down, start-up Stayzilla's CEO arrested
15 Mar 2017
Yogendra Vasupal, the CEO of Stayzilla has been arrested by Chennai police and locked up in Puzhal prison.
His arrest came after Jigsaw Advertising slapped charges of fraud against him and the company. Jigsaw registered a formal complaint against Vasupal and his company in Mylapore police station.
Police also visited Stayzilla's Bengaluru office, but were turned away as they had no warrant.