AAP in a muddle with MLA arrested for assault
25 Jun 2016
AAP MLA Dinesh Mohaniya had been arrested by the Delhi Police, under charges that he had misbehaved with a woman and physically assaulted a senior citizen.
The public alleged that when they had gone to his office to complain about the irregular water supply, he misbehaved with them.
Although, Mohaniya said the false allegations were aimed at defaming his reputation.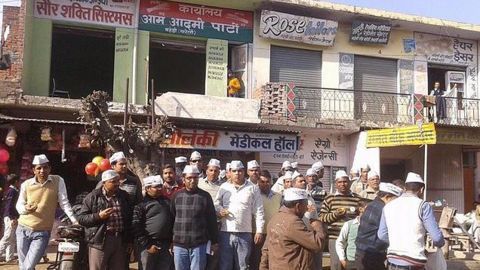 AAP's Naresh Yadav arrested for inciting violence, Quran desecration
03 Jul 2016
The AAP party took another hitch when one of its leaders, Naresh Yadav, was arrested for desecrating the sacred Quran, leading to communal riots in Punjab.
The accused arrested in this case, Vijay Kumar, said Yadav had agreed to pay him Rs.1 crore to tear the Quran and throw it in a drain.
The riots resulted in gunfire against officials, leaving several injured.
Rajendra Kumar arrested in Rs. 50-crore bribery scam
05 Jul 2016
Delhi's Principal Secretary Rajendra Kumar was arrested in a Rs. 50-crore corruption case.
Allegedly, Kumar granted contracts to a company that he started in 2006.
The company, Endeavour, was alleged to have been given work contracts without raising tenders, which amounted to a Rs.50-crore loss to the Government.
Kumar, along with Deputy Secretary, Tarun Sharma, had pocketed almost Rs.3 crore in the scam.
AAP MLA Prakash Jarwal arrested on charges of misbehavior
08 Jul 2016
Delhi's Aam Aadmi Party (AAP) witnessed another setback as one of their MLAs Prakash Jarwal was booked for misbehaving with a woman.
Jarwal had been previously held two years ago for beating up an engineer who was then working with the Delhi Jal Board.
The victim stated that she had previously approached the Delhi police before filing the FIR against Jarwal.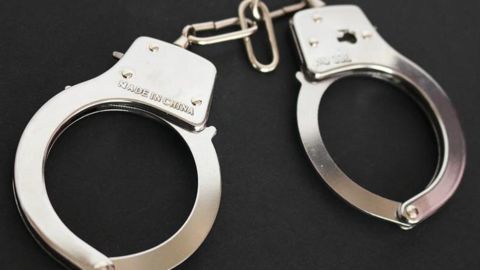 AAP's Delhi MLA arrested for threatening rape
24 Jul 2016
AAP's Delhi MLA Amanatullah Khan was arrested for allegedly threatening a woman with rape.
The woman alleged that at Khan's behest, a young man approached her and threatened to rape and murder her for "politicizing" the issue of power cuts in the city.
However, the AAP contended that the case against Khan was false and that the BJP was behind it.
EC issues notices to AAP MLAs with offices of profit
02 Nov 2016
Adding to the troubles of the AAP, the Election Commission has issued notices to 27 AAP MLAs from Delhi for holding offices of profit while serving as lawmakers.
A petition was filed on the matter in June and was forwarded to the EC by the President.
The petition seeks to revoke the MLAs' membership, and they have been asked to respond by 11 November.
CBI launches corruption probe against Manish Sisodia
19 Jan 2017
The CBI started an independent probe into Manish Sisodia for alleged irregularities in a contract with a private firm called 'Perfect Relations.'
The contract in question is a social-media campaign 'Talk to AK' run by AAP, allowing people to interact with Kejriwal through social-media.
Meanwhile, AAP's health minister Satyender Jain is being probed for the alleged irregular appointment of his daughter in his department.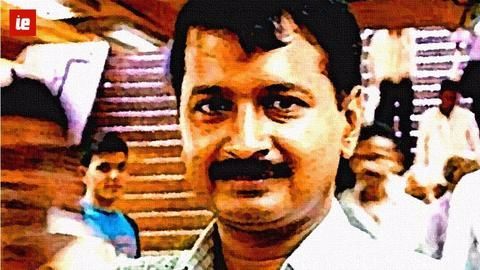 Delhi police launch probe against Kejriwal
24 Jan 2017
The Delhi police's Economic Offences Wing has initiated a probe into allegations of corruption levelled against Delhi CM Arvind Kejriwal, his brother-in-law Surender Kumar Bansal and a public servant.
The allegations are over irregularities in awarding civic work contracts for roads and sewage systems in the capital.
The complaint was filed by the Roads Anti-Corruption Organization, that claims to monitor public works.
Rs. 33 crore assets linked to AAP minister Satyender Jain
04 Mar 2017
The Delhi police have attached assets worth Rs. 33 crore against AAP minister Satyender Jain under the benami property law.
The assets include over 62 acres of property in the capital worth Rs. 17 crore and shares of companies linked to him worth another Rs. 16 crore.
The move may further increase the strain in the relationship between AAP and the Centre.