India's Manufacturing PMI
Introduction
The Manufacturing Purchasing Managers' Index or PMI is an index that incorporates the results of the survey conducted on the manufacturers in India.
It offers easy and early access to data about the manufacturing sector's performance.
Though the sector accounts for a smaller part of the economic output compared to services, it is an indicator of the economy's current position in the economic cycle.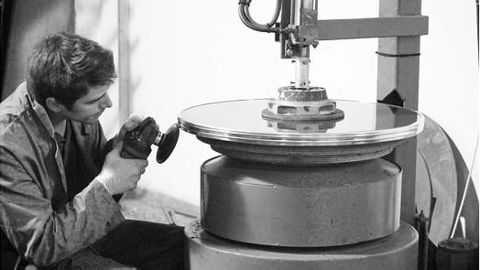 India's manufacturing PMI moderates in September
05 Oct 2016
Nikkei India Manufacturing Purchasing Managers' Index (PMI) showed the manufacturing sector's activity in the country moderated in Sep'16 after reaching a 13-month high in Aug'16.
As the inflow of new orders eased, the PMI in Sep'16 reached 52.1 compared to 52.6 in Aug'16.
However, a number over 50 in this survey-based index indicates expansion.
The report was authored by Markit Economist Pollyanna De Lima.
Pollyanna De Lima's statement
FACT
"The Indian manufacturing industry lost momentum in September, as growth of new orders eased from August's 20-month high. However, output is still rising at a decent clip and the sector looks likely to have delivered a stronger contribution to GDP growth in Q2 FY2016-17."
Indian economy has been growing consistently
Indian Economy
The Indian economy has been growing consistently at 7% in the recent quarters, partly contributed by the manufacturing sector's growth.
Despite the current fall in the industry's growth rate, the business conditions showed an improvement for the ninth consecutive month.
However, a few other indicators, such as the industrial production, have pointed to much weaker conditions of the economy, raising doubt about the strength.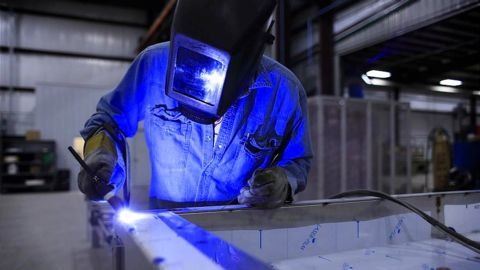 Rise in consumer goods manufacturing
Manufacturing Sector
One of the factors that contributed to the manufacturing's slowdown was an increase in new orders inflow.
However, external demand was high, and new export businesses grew at a faster pace since Jul'15.
Higher production was seen across the sectors and was led by a rise in consumer goods manufacturing.
India's largest car maker Maruti Suzuki reported highest-ever monthly sales, 31.1% more than 2015.
Companies improved buying activity and hired additional workers
Survey Results
According to the survey, greater workplace activity prompted companies to improve their buying activity and recruit additional workers in Sep'16, only marginally.
The report said, on the prices front, the average purchase costs increased in September but has been weak in comparison to its long-run trend.
The latest PMI shows an "intensification of inflationary pressures"; input costs and output charges rose at quicker rates.
Rising inflationary pressures
FACT
De Lima said, "Although inflation rates edged higher, these remain weak by historical standards and indicate that we may still see RBI loosening monetary policy in 2016."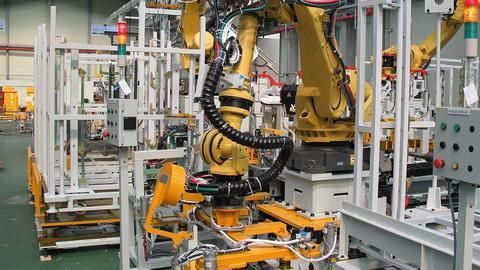 Demonetization led to reduction in manufacturing
04 Jan 2017
The manufacturing sector fell into contraction in December 2016 for the first time in the whole year.
A monthly survey conducted as per the Purchasing Managers' Index (PMI) denoted that demonetization took its toll on new business orders and factory output.
The manufacturing sector activity in December 2016 fell to 49.6 from 52.3 in November 2016.