Out with the old, in with the new: Currency
08 Nov 2016
Prime Minister Narendra Modi in a strong move against black money, announced that old ₹500 and ₹1000 denomination notes will be rendered invalid from 12:00 am, 9 Nov.
People were given 50 days from 10 Nov to 30 Dec, to deposit their old notes in banks.
New notes of ₹500 and ₹2000 denominations will be circulated from 10 November, 2016. Exchange of old notes stopped
FACT
Over the counter exchange of the old notes has been stopped from 25 November, 2016. They can still be exchanged at the RBI. However bank deposits for the same will continue until 30 December, 2016.
Can old notes still be used?
Old notes
Old notes can still be used at several places.
Toll Plazas, petrol-pumps and gas cylinder providers are still accepting old currency notes.
In addition all government-hospitals are accepting old notes, and so are all pharmacies as long as you have a prescription.
The old currency can be used to pay school-fees in government schools, mobile top-up, electricity bills and at railway & airline counters.
60% penalty for voluntary disclosure of black money
26 Nov 2016
Modi government has come out with a two-pronged strategy where those who voluntarily come and disclose their black money will pay a penalty of 60% of the amount.
This penalty is higher "than the 33.9% tax levied on current (high) income."
Those trying to hide their money will be heavily penalized.
The funds collected will go to Centre's measure "PM Garib Kalyan Kosh".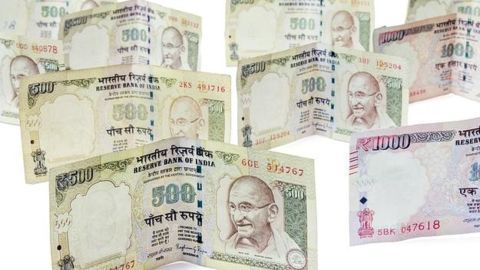 Declare unaccounted cash for 50% Income Tax
27 Nov 2016
Sources said the government may be in the process of amending the IT Act to be able to penalize individuals depositing unaccounted money in their accounts.
The government said if you declare the deposit unaccounted, 50% tax will be applicable; else the government will impose 60-90% tax along with penalties.
The government may introduce a money bill in the Lok Sabha.
Money bill to tax black money holders proposed
28 Nov 2016
Finance Minister Arun Jaitley has tabled a money bill in Parliament to amend IT laws to deal with the demonetization issue.
Under the proposed rules, people will face 30% tax on undisclosed income, along with 10% penalty and 33% surcharge and will deposit 25% of undisclosed income in a deposit scheme.
There would be 75% tax and 10% penalty if authorities discover any discrepancies.
Demonetization reaches half-way mark, cash-crunch still on
30 Nov 2016
RBI data revealed that so far ₹8.44 trillion in old notes has been exchanged at banks, against an estimate of ₹16 trillion in old notes in circulation.
The RBI also said that printing of ₹500 notes has been doubled in an effort to calm the cash-crunch.
RBI estimates that 30 lakh new bank accounts were opened after demonetization, 11.8 lakh in SBI alone.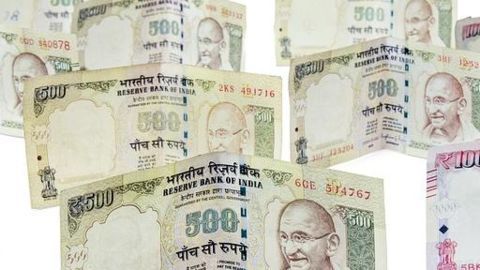 RBI cuts validity of old ₹500 notes
01 Dec 2016
The RBI in a sudden move has reduced the validity of old ₹500 notes to be used in petrol pumps and to buy airline tickets.
RBI had earlier stipulated that old ₹500 notes could be used at petrol stations and airports until 15 December, but has reduced it till 2 December now.
The move was made as over 50% of demonetized notes were returned.
Demonetization: Centre, RBI spar over SBS accounts freeze
12 Dec 2016
Rajnath Singh slammed the RBI for freezing 52,000 accounts in the State Bank of Sikkim calling it a roadblock to the implementation of demonetization; RBI contends that SBS is not covered under the Banking Regulation Act.
A former CRPF soldier committed suicide allegedly due to inconveniences after the demonetization scheme.
Meanwhile, the government launched a 24-hour free-to-air TV channel to educate masses about digital-banking.
IT dept, RBI tighten noose around illicit money hoarders
14 Dec 2016
The RBI has ordered all banks to preserve CCTV footage of operations after 8 November, to identify hoarders of illicit cash.
In addition, the IT department has roped in local police, the CBI and the Enforcement Directorate to conduct criminal investigations into tax evaders.
Meanwhile, with the return of long queues at ATMs, the government is bracing for more disruptions in the Parliament.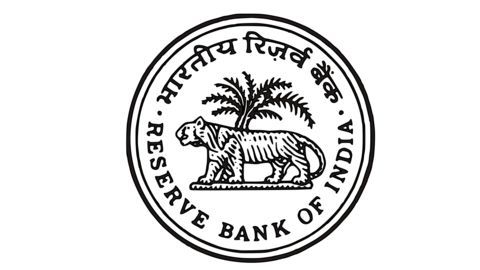 RBI imposes withdrawal restrictions
16 Dec 2016
RBI has imposed restrictions on withdrawals of cash from certain accounts where ₹2 lakh has been deposited after 9 November in an account which has a balance of over ₹5 lakh.
Withdrawal or transfer from such accounts will be prohibited without producing PAN details or Form 60.
RBI said "no debit transaction, transfer or otherwise shall be allowed" on accounts that are found erring.
RBI's stocked currency will last beyond December: Jaitley
20 Dec 2016
According to Finance Minister Arun Jaitley, the Reserve Bank of India was fully prepared to face currency shortages post demonetization; it has enough currency to last "far beyond 30th December."
He said that RBI maintained its currency stock through both advanced and current printing level.
About currency presently in circulation, Jaitley said figures will be made public after accurate calculation post 30th December.
Printing of 500-rupee notes increases threefold
24 Dec 2016
500-rupee notes printed daily at the Currency Note Press (CNP) in Nashik saw a threefold increase as steps are being taken to meet shortage of newly introduced currency.
According to sources, 10 million pieces of ₹500 notes are printed per day as compared to 3.5 million pieces per day in November.
CNP sent its biggest consignment of currency notes after the demonetization announcement.