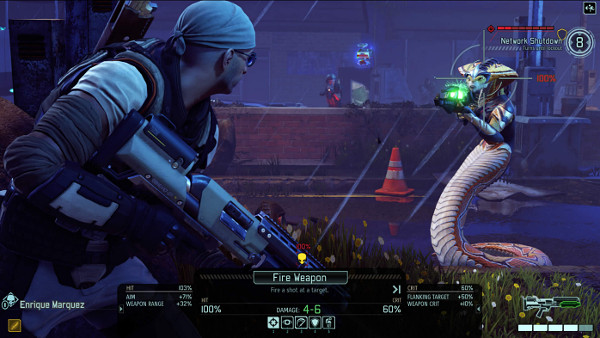 2K games announced that Xcom 2 will release on February 5th for the Windows PC, with Mac and Linux versions coming through Feral Interactive, possibly at a later stage. They've also revealed that their XCOM 2: Digital Deluxe Edition is now available for pre-purchase for $74.99 USD (the base game pre-order costs $59.99 USD). The Deluxe Edition adds the "Reinforcement Pack", a 3-DLC pack to be released at a later stage which can be bought separately for $19.99 USD.
Details on the Reinforcement Pack:
The Reinforcement Pack includes the following:

Anarchy's Children: featuring rebellion-themed content with more dramatic soldier customizations (releasing spring 2016);
Alien Hunters: introducing new gameplay surrounding XCOM as an elite alien hunting unit tracking down "Ruler" aliens, along with a new mission, soldier customization options and more powerful weapons and armor (releasing summer 2016);
Shen's Last Gift: offering a brand new soldier class with unique upgradeable weapons, armor and customization features, as well as an additional narrative-driven mission and map (releasing summer 2016).
The pre-purchase offer, which is granted either one buys XCOM 2 or XCOM 2: Digital Deluxe Edition, is the "Resistance Warrior Pack", which adds further Soldier Customization Options such as "bonus outfits, headgear, and custom facial war paint". The "Resistance Warrior Pack" also unlocks a survivor of the old war as a recruit in the barracks.
Time to rebuild the XCOM project Commander? Hopefully, the bugs and glitches will be less this time, the maps more varied, the progression feel less scripted, and the inventory management more interactive. If all that is achieved and the aesthetics level is maintained or improved then we may be headed for something very special. We shall see.
We'll continue to follow XCOM 2 and will offer more updates if they are pertinent, and naturally our review afterwards when the game is officially released.