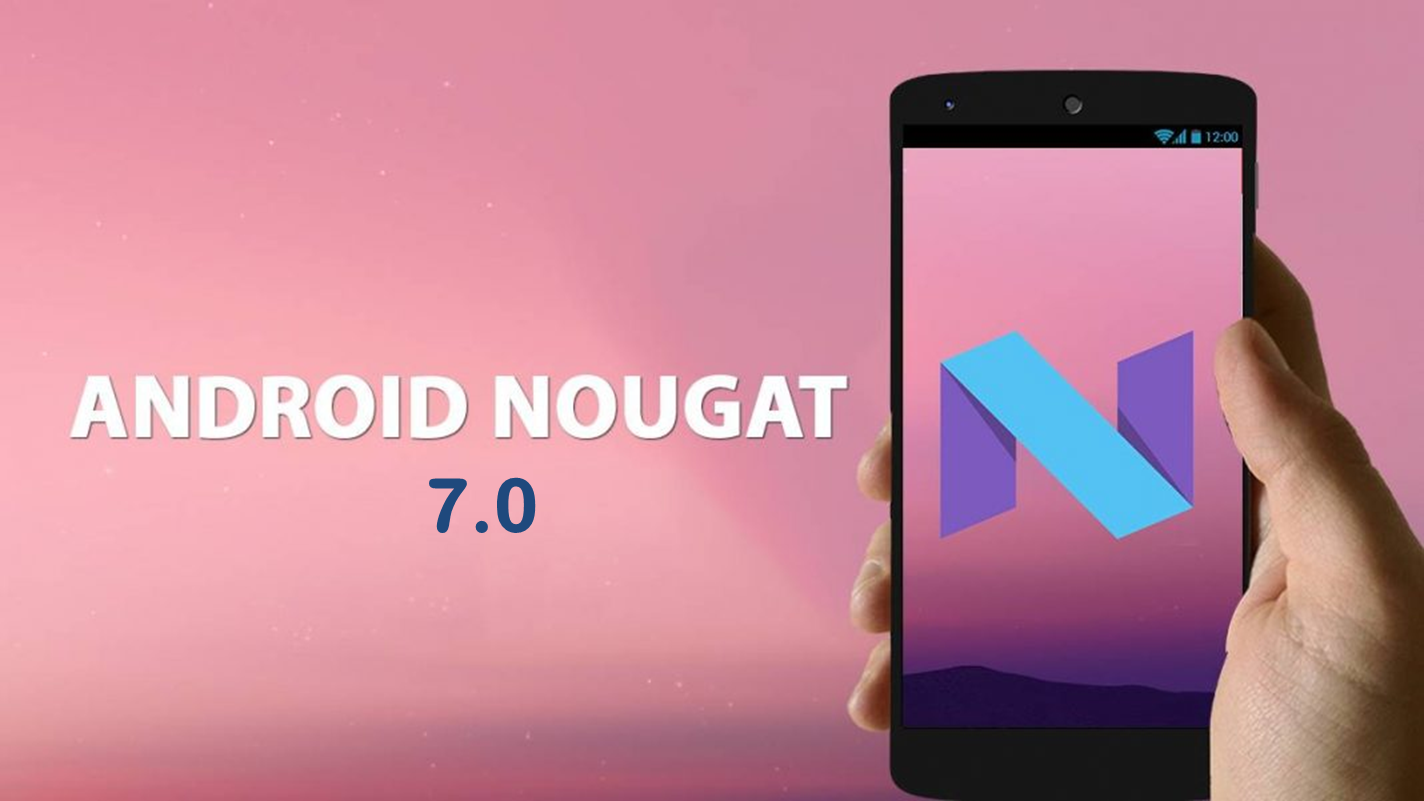 Google revealed the official name for Android N is going to be Android Nougat & is released on August 2016. Android N also adds important new features to help keep users safe & more secure.
The below given are some top features of Android Nougat:
1)

Multi Window:
Android N is the ability to run more than one app on the screen at a time. Android N has three distinct ways to run more than one app at a time.
• Split Screen mode:
This is your standard multi window mode. The screen is split between two different apps, either vertically or horizontally depending on the type of device. To activate it, long-press the Recent Apps key with an app already opens.
• Freeform mode:
• Picture in Picture mode:
Picture-in-picture (PIP) mode lets apps run a video activity in the pinned window while another activity continues in the background.
2) Notification:
Notification in Android N is completely renovate. You can now expand notifications to see more information & take action on that. Another feature is the ability to long-press on each notification to control how you'll receive alerts from the app in future.
3) Keyboard Themes:
There are lots of themes of Google Keyboard. You can choose various colors, add or remove borders between keys & also set a photo as a backdrop.
4) Performance:
Performance of battery life of the mobile in Android N is amazing compare to another Android OS
Now, let's see Comparison between Android Marshmallow and Android Nougat
Android 6.0 v/s Android 7.0:
Multi window support is one of the best features of Android Nougat that is not available in Android Marshmallow.
Another feature of Android N is, you can directly respond to messages from the notification panel. That feature is not available in Android M.
In Android M, the notifications shade allows user to see the time and date as in Android N, the notification panel is completely changed & Google is now adding a new "quick settings" menu to the notifications shade which a user can pull down from the top.
Android Nougat will allow users to get all notification from one app grouped together into a single. So user will be able to expand bundled notification by taping it & give response in notification panel. That feature is not available in Android Marshmallow.
Also Read:
Latest App Development Tips to Get Your App Loved by all Users
The post Read all the features of Android N that you need to know appeared first on Arth I-Soft Blog.