The average person gets a new smartphone every 22 months. You probably can still remember when you bought your Phone. So it'd be nice to get some value out of the old one as you upgrade to the latest technology. Fortunately, it's never been easier to get some for your old phone. Take a look at our five best ways to trade-in your phone!
Before You Trade-in Your Phone
You'll need to get your phone ready. Be sure to clear your phone of all data and reset to factory settings. You should also de-link the phone number from your account if you using iMessage. Run through this checklist as well:
Is the phone fully paid off?
Is the phone unlocked?
Does the screen contain any cracks?
Is there any physical damage to the device?
Has the phone been reported lost or stolen?
Do all buttons function?
Do the operating system and apps work?
How Much Can You Get for Your Phone?
So many factors will determine how much you can get for your phone. In general, the newer the phone is and the more expensive it originally cost, the more you can expect to fetch for it. Other factors include:
What condition is it in?
What's the storage capacity?
How much RAM does it have?
How big is the screen?
Is the phone supported by the latest operating systems?
Most retailers will not be interested in your accessories. So you can forget about getting extra cash cases, external batteries, and MicroSD cards. However, you can sell these to private buyers or find a recycling incentive program. These often are tied to big stores who'll offer you discounts when you recycle.
Now let's look at the best ways to trade on your phone!
1) Buyback Boss
Buyback Boss is hands down the best place to trade in your phone. They make it easy. You can get an instant quote for your phone. After that, you print out a free shipping label and send your phone to them. After inspection, they'll deposit cash into your Paypal account or send you a check in the mail.
Buyback Boss guarantees the highest price for your used phone. So if you find a better deal somewhere else, just email it to them and Buyback Boss will match or beat it! And, they accept broken phones. Best of all, you get cash. You don't have to be stuck spending money where you don't want to. Be sure to check out Buyback Boss before looking into other options.
2) GameStop
GameStop offers has one of the most competitive phone trade-in programs. This is especially true if you are a gamer. As far as retailers go, GameStop offers the highest trade-in value. And you can either get store credit or cash.
For gamers, however, there's added incentive to use GameStop. When you trade in a used electronic there, you'll also get points and access to GameStop merchandise, game discounts, and more. There are over 5,000 locations around the country so you should be able to pretty easily find one near where you live.
3) Amazon
Amazon doesn't offer the best value for your used phone, but it's decent. Likewise, trading in your phone is a little clunky on their site. You have to manually search until you find it. So what's the advantage to Amazon?
It's still easy trade-in your phone overall. After you find your phone, your print off a shipping label and send it to Amazon. WIth them, you don't get a cash option. You have to use the credit on Amazon. However, since there's always something to buy on there (like a new phone), there are worse places you could have a store credit for.

4) Apple
If you have an iPhone, Apple offers one of the better trade-in options. They do offer good value for a used phone. And it's easy to use. You can either bring your used iPhone to an Apple Store or send it to them. But you only get Apple Store credit. Don't expect cash.
They are pretty flexible with the condition. If there's no major physical damage and the phone works well, you can get a high resale value. For iPhone lovers, they make it easy to transition to a new phone as well. If you want the convenience of trading in your phone, getting credit, and walking out with a new iPhone, this is a great option for you.

5) EcoATM
If you haven't seen one yet, know EcoATM is coming to your neighborhood soon. So far there are over 2,000 of these ATM-style trade-in machines around the country. The futuristic kiosk system is easy to use. It takes a physical scan to check the outside of any phone you want to trade-in. Then you plug it in and it will scan the inside.
Then you'll need your driver's license and thumbprint. After this, it will generate a quote. If you like it, hit accept and you'll get cash and your phone will disappear. All of this can be done in just a few minutes.
EcoATM is also very secure. The company works with law enforcement to make sure none of the phones it buys are stolen. The best feature is the instant payment. You don't have to wait for a deposit or send anything in. And there's 24/7 support you can get if you experience any issues at all.
Two Honorary Mentions
A few good spots didn't make our top 5 list. They're still good but not as easy and convenient as these we've talked about. If you are interested, however, you should check out Gazelle and Swappa. Both of these are a little more work, but great places to get an understanding of how much your phone could be worth.
Avoid Cellular Company Trade-ins
All four major US cellular companies—AT&T, Verizon, Sprint, and T-Mobile—offer phone trade-in programs. You might be tempted because they offer a lot of conveniences. However, they also give you the smallest in terms of value for your old phone.
For example, Sprint has an annual deal for a free iPhone with trade-in. You can get a free iPhone 11 with the trade-in of an iPhone 8 or an iPhone XS. These differences in the value of these phones is hundreds of dollars. Basically, you're getting ripped off if you have a nicer phone.
Phone companies also use this as an opportunity to lock people into lengthy, expensive contracts. That's where they really make their money. Trade-in your phone instead and opt for an unlocked phone without a long contract to give you much more flexibility and freedom.
The 5 Best Ways to Trade in Your Phone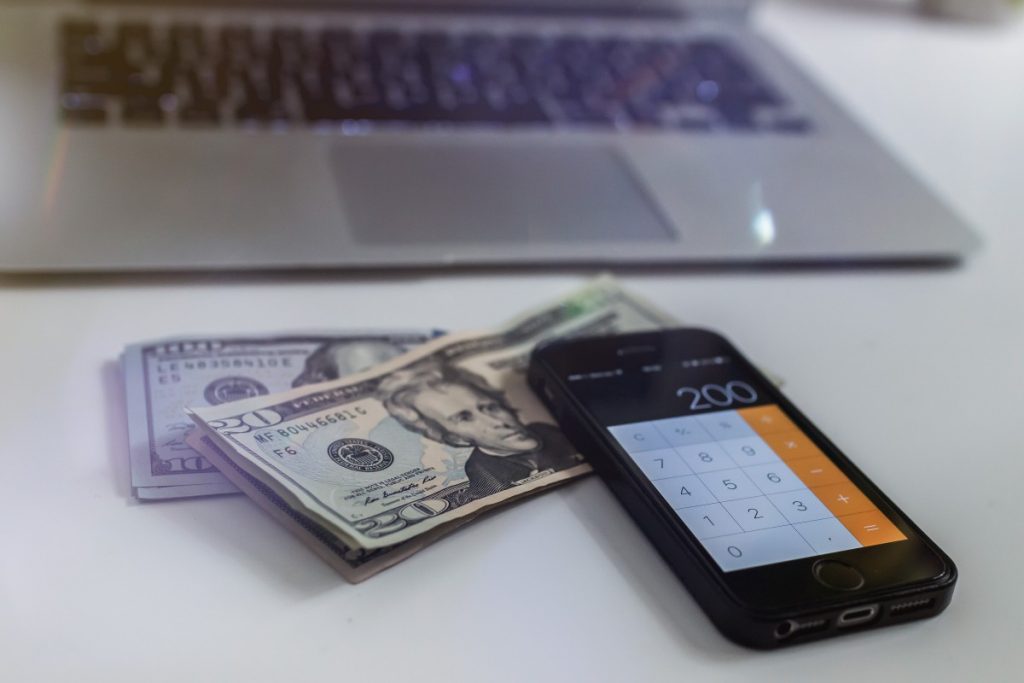 The smartphone upgrade season is here! Now's the time for you to cash in on your old phone to buy a new phone. So be sure to check out one of these amazing options. Start now by seeing just how much cash you can get for your phone with Buyback Boss.
Buyback Boss makes the whole phone trade-in process a breeze. You can do everything from your computer and get cash in no time at all. It's easy and quick. Give it a shot now.
Buyback Boss is your technology partner. To learn more about smartphones, upgrade programs, and more, check out the BuyBack Boss blog. Our blog is the best place to uncover everything you need to know about technology in the 21st century. Visit it now!
The post How Do I Trade In My Phone? appeared first on Buyback Boss.